Art Fundraiser LA | Timed Auction
21 OCT 2020 9:00 AM - 13 NOV 2020 4:01 AM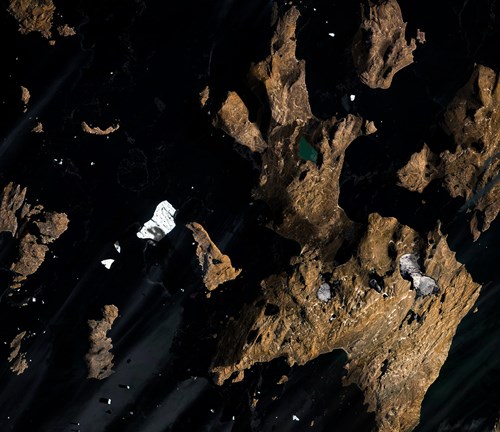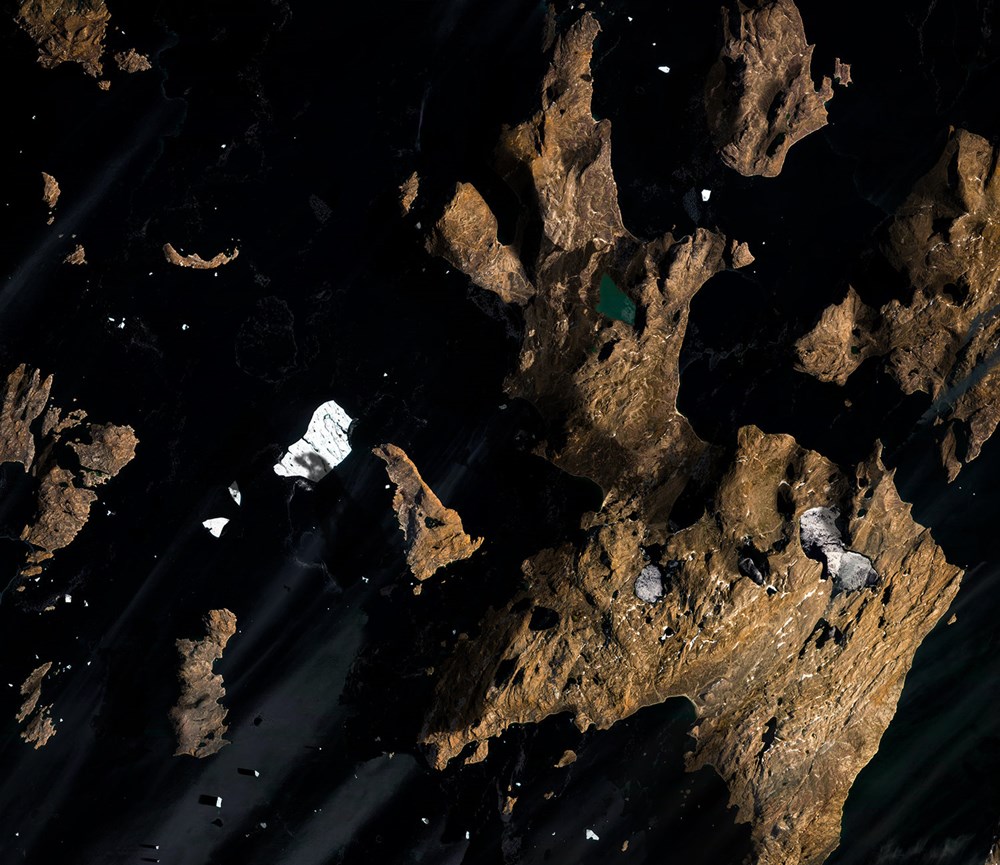 37. Medford DeForest
Google Space Asteroid Belt
Inkjet Print, Hahnemühle fine art canvas paper mounted with varnish (unframed)
40 x 45.5 in. (101.6 x 115.5 cm.)
Created in 2019
This work is unique.
ESTIMATE
$800 - 1,200
View shipping estimates
This auction has now ended.
Notes
Futuristic Google Space project started as an expansion on Google Earth platform, inspired by space exploration images of NASA and the Hubble telescope and fueled by limitless dreams of sci-fi movies, asteroid belts, galaxies, and alien environments. While it could be a realistic prediction of our future, but we do not deserve to expand beyond our gray planet, and we will not. Even if it became possible, who wants to be the ambassador of a civilization who consciously starve its own members, spend more on killing and not for healing? Who wants to travel intergalactic and ride on the technology derived from world wars, designed to kill, a flying bomb? We are not welcome member of the universe.

Awards & Exhibitions
2019 Give up the ghost, Los Angeles.
2019 Strive, d'Art Center, Norfolk.
2019 Overlapping Dreams, Group exhibition, Los Angeles.
2018 Street Photography, "Hollywood Noir", NYFA- Los Angeles
2018 Bounty-Food fashion flowers, "The Brain, Revealed!", NYFA, Los Angeles
2018 Transcendence & Technology, "How divine are we?", 3300 West Riverside Drive, Los Angeles
2018 Int'l Photography Awards, Honorable mention, Dolby Theater Gallery, Los Angeles
2017 Int'l Photography Awards, Honorable mention, Dolby Theater Gallery, Los Angeles
2016 Int'l Photography Awards, Honorable mention, Dolby Theater Gallery, Los Angeles
2016 Hasselblad bulletin Group exhibition
2003 Int'l Photography Awards, winner: silver prize, Los Angeles
1999 8th international photo competition, Museum of contemporary of art, Tehran

Education
BFA Photography Jan 2019, New York Film Academy, Los Angeles
Recommended for You