Paper | Scissors | Stone
08 NOV 2018 7:00 PM
Alon Zakaim Fine Art, 5-7 Dover St, W1S 4LD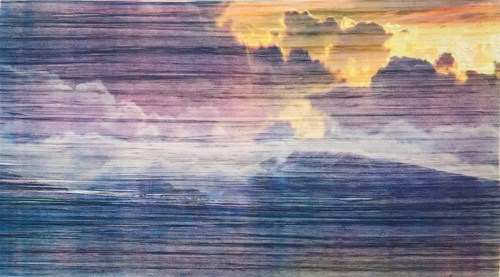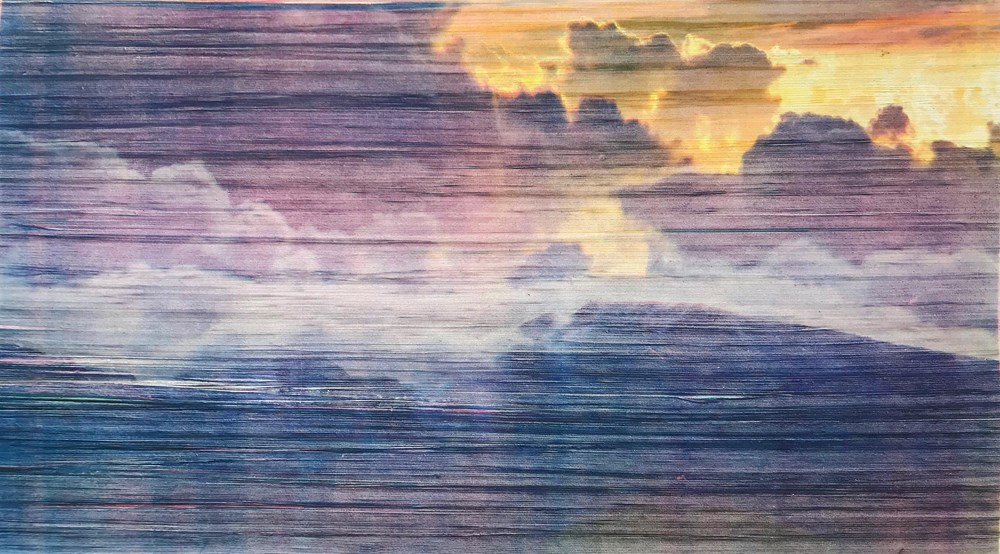 27. Eleonora Sher,
Hawaii Series
Photo screen-print on thread
70 x 100 x 5 cm.
Created in 2018
ESTIMATE
£1,600 - 2,600
View shipping estimates
This auction has now ended.
Notes
Eleonora Sher is a 2018 graduate from Central Saint Martins with an MA in Art and Science. Oscilating between artist, academic teacher and researcher, Eleonora's practice takes a multidisciplinary approach. She works predominantly with photography, textiles and mixed media installations to create intriguing spatial poetry timelines, while expanding on an interest in the ubiquity of technology and the digital image.
During her time at Central Saint Martins Eleonora developed a unique and innovative approach to screen printing. Using a four colour layer separation for each piece, Eleonora transfers photographs she has taken of memorable and personal landscapes onto a screen printing mesh that is used to apply four separate layers of colour onto a prepared stretcher of loose yarn thread. The laborious process and changing arrangement of the threads often results in colour 'glitches' where the ink does not follow the image outline set by previous applications. These natural errors add to the ethereal ambience and are embraced by the artist as unique elements that distinguish each artwork.
Growing up in very different countries (Italy, Hawaii and the UK) led Eleonora to become intrigued by the multifaceted concept of identity and place, themes she explores continuously in her research and practice. Her fascinating graduate show developed these concepts, aiming to understand the relationship between human attachment to landscape and our sense of identity.
As Simon Schama posits 'landscape is the work of the mind. Its scenery is built up as much from strata of memory as from layers of rock.' Landscapes are the nucleus of our intangible values that form our very existence, consisting of both individual and collective memories.
This artwork is one of three works by Eleonora Sher in the auction. The others can be found here: Dolomiti Series II and Dolomiti Series I.
Recommended for You