Paper | Scissors | Stone
08 NOV 2018 7:00 PM
Alon Zakaim Fine Art, 5-7 Dover St, W1S 4LD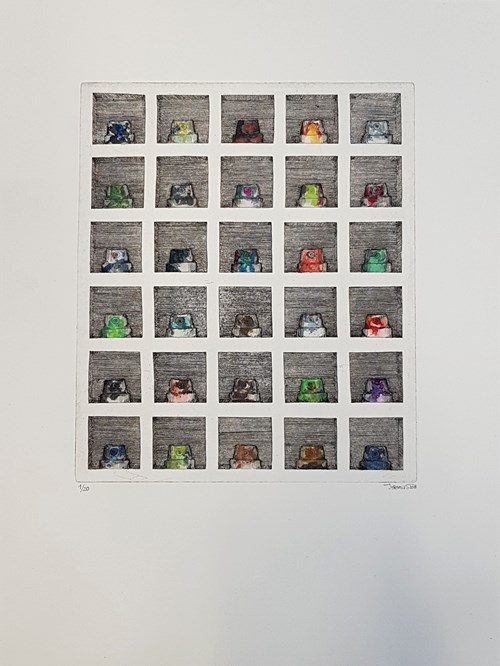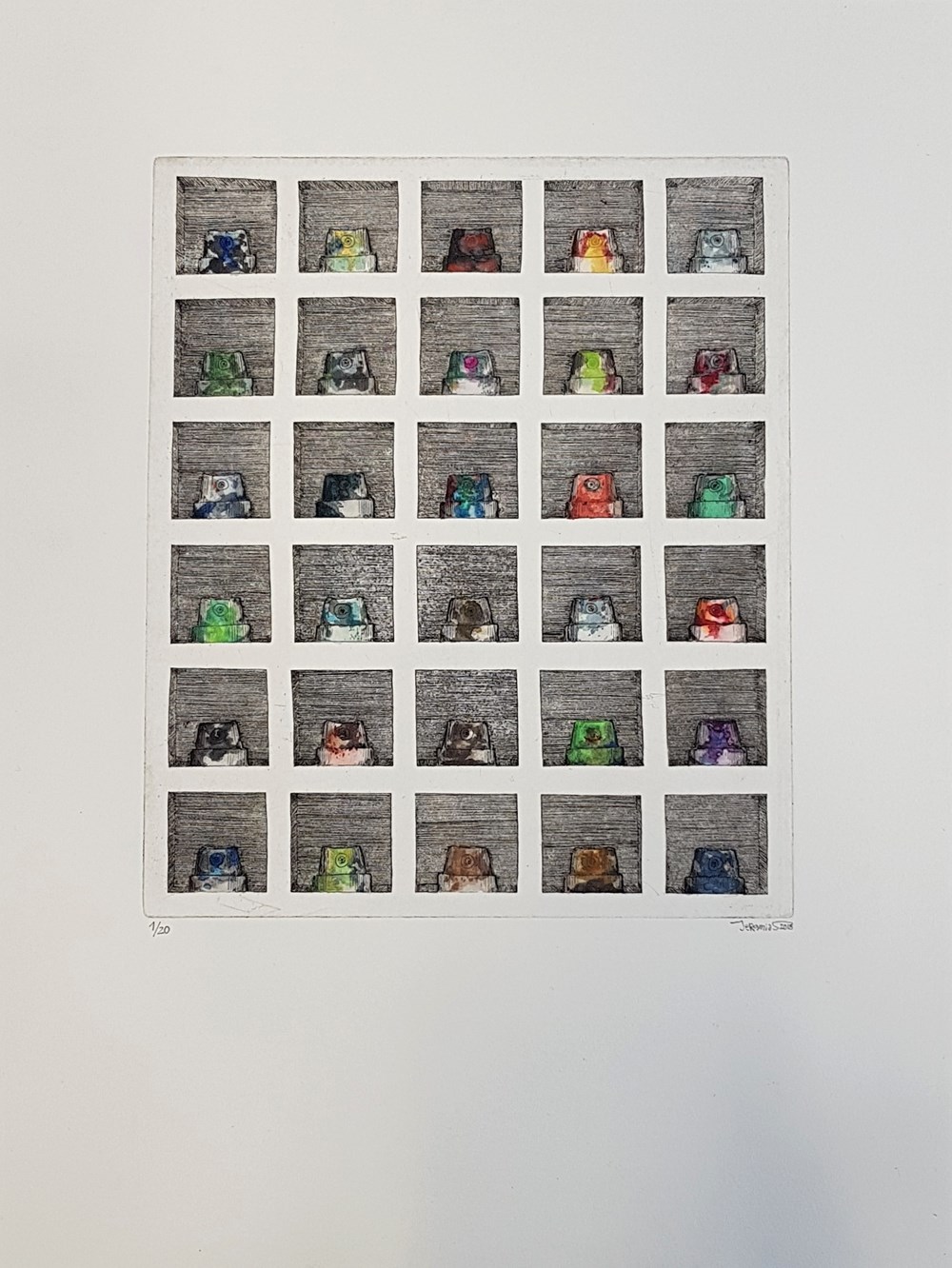 30. Jeremias Altmann
Nozzle Box 2D
Signed and dated 'Jeremias 2018' (lower right); numbered '1/20' (lower left)
Hand coloured etching: watercolour and ink on paper
51.5 x 39 cm.
Created in 2018
This work is number one from an edition of 20. Each print is uniquely coloured by handed.
ESTIMATE
£400 - 600
View shipping estimates
This auction has now ended.
Notes
Jeremias Altmann, also known as his street art name 'El Jerrino', is a world famous Austrian street artist and lecturer at the Kunsthistorisches Museum in Vienna. Altmann's art can be seen on buildings and streets all over the world: Brussels, London, Delhi, Vienna, Potsdam, Buenos Aires and Dublin to name just a few.
Continuing a tradition throughout art history, the artist has turned to his tools for the subject Nozzle Box 2D. Placing them at the centre of his work gives the viewer and artist a moment to celebrate their creative influence and role in the artist's life. However, instead of the conventional artist's brushes, rows of spray can nozzels are lined up to create a Wunderkammer or Cabinet of Curiosities of Altmann's trade and expertise. Furthermore, in capturing this moment in the traditional and 'noble' medium of an etching plate, the artist raises the status and perception of contemporary street art and documents in a majestic form.
Recommended for You