The Spring Auction 2020
28 MARCH 2020
Candid Arts, 3 Torrens St, London EC1V 1NQ
Live Streamed Auction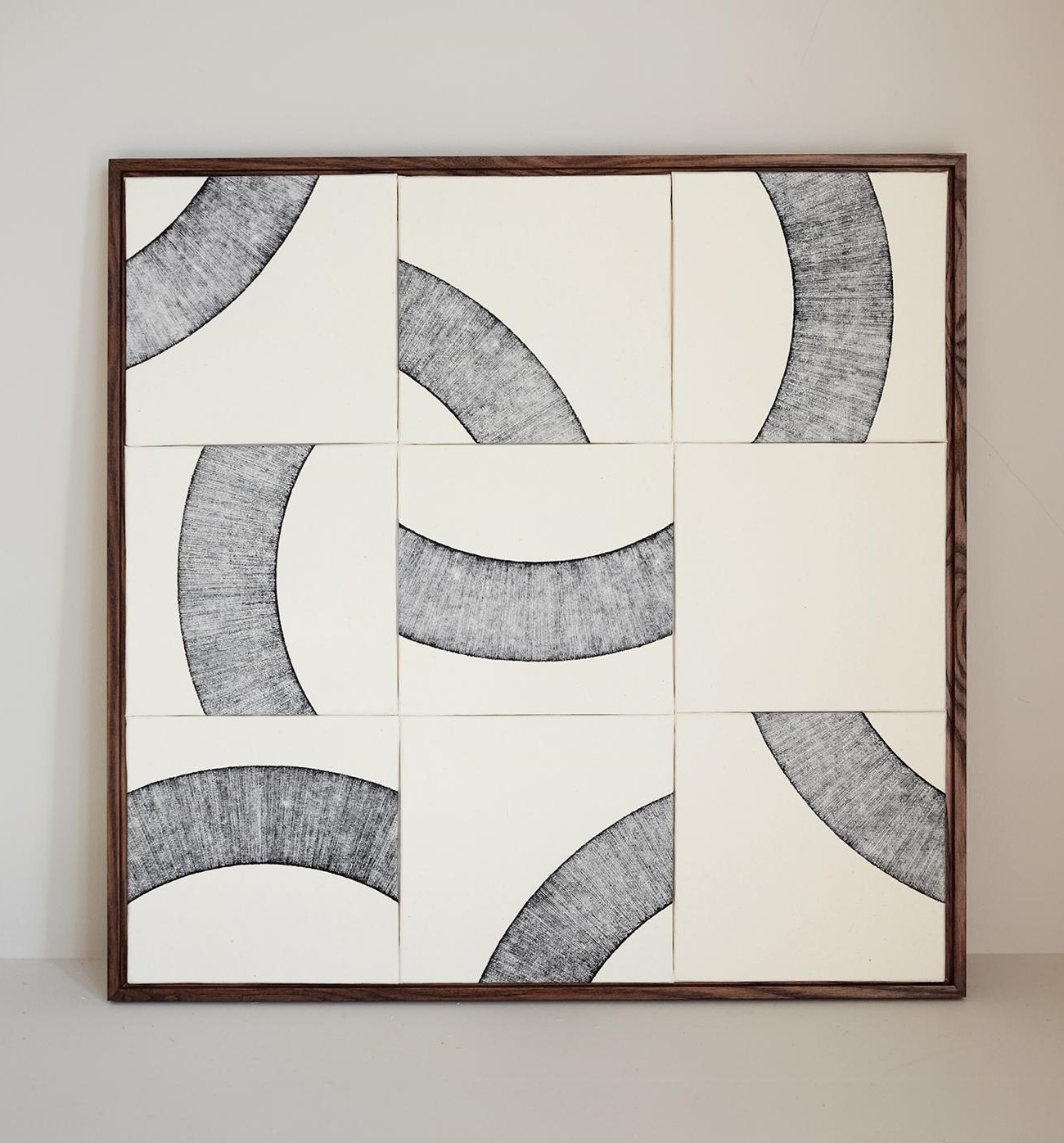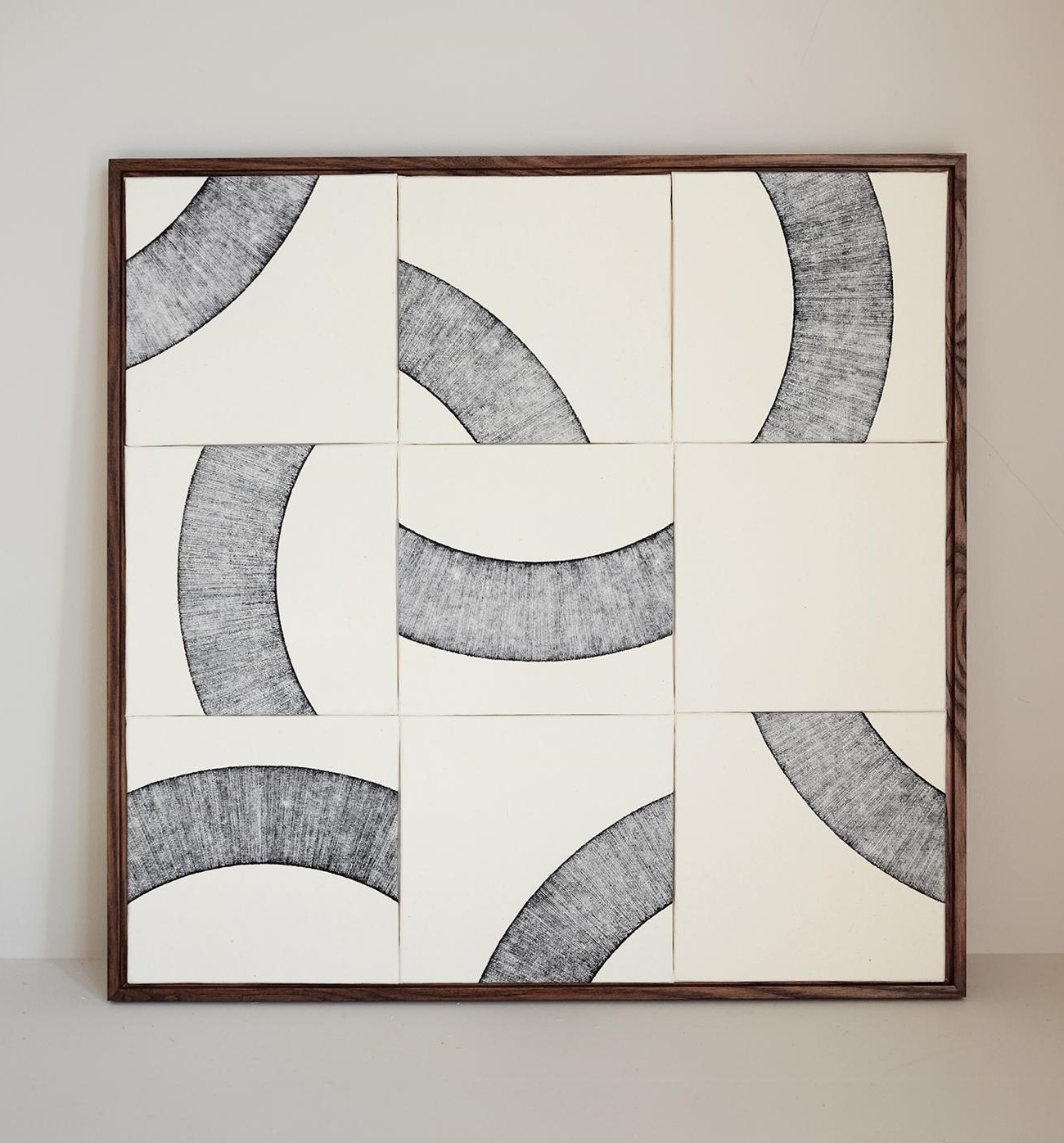 Add to wishlist
42. Becky Allen
Full Circle (Light)
Signed and dated (on the reverse of the frame)
Ink on Quianlong Bamboo paper
45 x 45 cm.
Created in 2019
ESTIMATE
---
£700 - 1,100
View shipping costs
Notes
---

For this curated section of The Spring Auction 2020 we selected seven artists whose work is concerned with the environment and the impact of climate change (More details).
Becky Allen's choice of handmade, natural paper is an integral component of her meticulously inscribed, meditative works.
Full Circle (Light) is made from Quianlong Bamboo paper. This very special paper, made by hand in China by Mr Chen in Sechuan Province, is known for its soft and absorbent quality. The furnish (the water-suspended mixture of paper pulp from which paper is made) is Ci Bamboo with Dragon Beard Grass. Mr Chen recently passed away leaving the paper in limited supply since his methods of making have not been passed on to the next generation.
The process of repeating drawn lines reflects ancient Eastern philosophies on the cyclical nature of time, with each end a new beginning. The concepts of Samsara, wandering and circuitous change and Yantra, a geometrical symbol used in rituals and meditation, inform the drawing's boundless cyclicality.
Becky Allen's output is deeply connected with the natural world; it both reflects and embodies it. The organic topography created by wavering texture between the reverberation of paper and ink, embodies both transient and perennial natural forms, be it an undulating sea, ancient rock formation or light falling between leaves.
"Through a ritualistic practice, I explore drawing as a form of meditative catharsis in which rhythmical works channel the movement and energy of repetitive mark making. My artworks are contemplative, profound statements on the passage of time and physical manifestations of a personal journey."
Becky's practice, and projects completed in communities around the world, involve extensive work in developing natural dyeing processes, often using source materials indigenous to her surroundings and recycling her own drawings to produce new works.
Accolades
MA Visual Communication, Royal College of Art, 2011 - 13
BA (Hons) Graphic Design, Camberwell College of Arts (UAL), 2008-11
Selected Exhibitions: Pazzo Palazzo, Palazzo Monti, Brescia, Italy, 2019. Trinity Buoy Wharf Drawing Prize, Drawing Projects + various UK Galleries, 2019. 10 Years of DRAW RCA, Triforium Gallery, Temple Church, London, 2019. The Humble Black Line, Frameless Gallery, London, 2019. Jerwood Drawing Prize - Jerwood Space + various UK Galleries, 2017. Modern Penelopes - Palm Tree Gallery London, 2017. Drawing Now - Carreau du Temple Paris (represented by COB Gallery); House of Penelope with Alteria Art, Gallery 46, London, 2017. Girls Only - Ministry of New, Mumbai, 2016.

Awards and residencies: Developing Your Creative Practice Grant 2019 - 20, Arts Council England. Trinity Buoy Wharf Drawing Prize shortlist, 2018. Jerwood Drawing Prize, Shortlisted, 2017. Thirty for Thirty, BURO, 2014. 4 Emerging Artist Award, 2014. Winner of Augustus Martyn Printmaking Prize, Royal College of Art, 2013.
Becky Allen is also exhibiting Full Circle (Dark) and Lux in The Spring Auction.