Mila Morton has an MA in Fine Art from the Faculty of Painting, Surikov Academic Institute of Art in Moscow. She is a member of the Hong Kong based Group of Chinese Calligraphers: The Legacy of Ink. She also has a degree from Mosfilm.
Since 2005, Mila has had two solo exhibitions and been involved in numbers group exhibitions in the UK, USA, Hong Kong and Russia. This have included the LA Art Show (2019), All Too Human, Boston ( 2018), PAD, London (2018), and the Moscow Museum of Modern Art (2017). Mila is represented by the Michael Goedhuis Gallery.
We are delighted to be including her work in the The Spring Auction. 
So Mila Morton, to get started, can you begin by describing the works that are included in The Spring Auction?
There are two of my paintings in the auction, 6J6A9231.CR2 and Spring, Reeds on a Lake, they are in ink, and oil on Xuan paper (rice paper).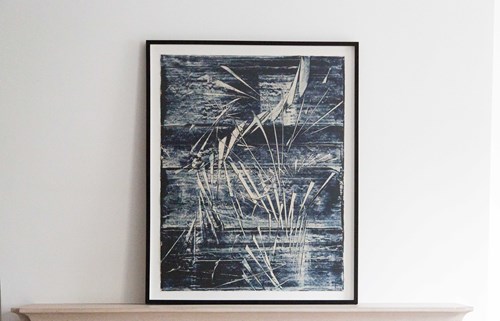 Lot 35, Mila Morton, 6J6A9231.CR2, £2,400 - 3,600
Up close the materiality of your work is exquisite. We know that your techniques are a closely guarded secret, but can you tell us about the paper and the tools that
you use?
For the first painting, Spring, Reeds on a Lake, I used a mix of Chinese and Japanese inks. As every ink has different colour characteristics I prefer to combine them to get more deep colours and shades.
I lived in Hong Kong for about four years and studied Chinese painting techniques and Chinese calligraphy. I liked the gentle surface and transparency of the rice paper and started my experiments using it in combination with oil paint and inks. After a few years I developed the technique which I use now in my practice and the two works in the Spring Auction show it at its best.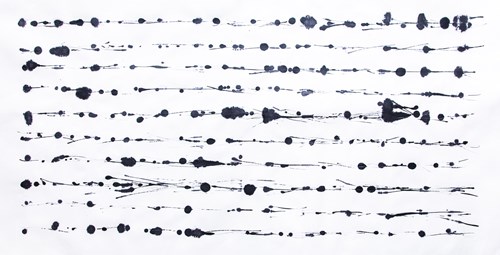 Lot 6, Mila Morton, Spring, Reeds on a Lake, £3,800 - 6,000
You have spent years learning about Chinese Painting and Calligraphy in Hong Kong, how has that experience influenced your work?
Most importantly I fell in love with rice paper and ink! Also the aesthetic of the Chinese calligraphy, my painting Spring, Reeds on a Lake was inspired by it as well as reflections of reeds and grass on water.
There is something very special amount how you mount your works, can you tell us more about that?
Yes, it is a silk mounting, a traditional Chinese way of mounting work. You can see it if you look at the edges of the work, I choose the color of the silk to be similar to the paper so it's hardly noticeable but you will see the slightly more shiny surface and the texture of the silk.
I think it finishes the picture perfectly and adds something unique and special. Luckily I have a friend in Hong Kong who works with a mounting studio so I can send my works to him, it takes about couple of months to get the painting back but I think it's worth the wait.
What do you enjoy most about this way of working?
I love everything about it, I love the smell of the paint, I love the feeling of the paper. Except that I have to go to China, Hong Kong or Japan to get the inks and paper I use. I like how the inks behave, that the painting has to be finished at once, you work for hours without a break and there is no possibility to change anything afterwards, and then it looks light and full of air.
Apart from sketches I do a lot of tests using inks and paper, the paper is hand made and there are hundreds of different types with different colour and absorbance, it's the same with ink and all the calligraphy brushes are very different as well.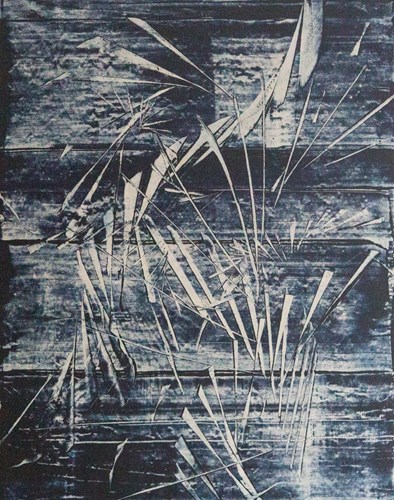 What effect do you hope the works have on their viewers?
I guess every painting is an invitation to the viewer to a personal conversation, sometimes people see something in them I never thought about and this is how it should be I think. And I hope that my explaining the materials and techniques I used adds more pleasure.
Are there any other works in The Spring Auction that have caught your eye?
I like all of them! Especially works by Matt Jukes, I love the dreamy feeling from them. I'm looking forward to seeing the show and hope everyone will enjoy it!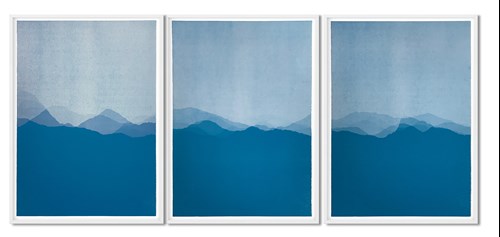 Finally, how can our readers keep up to date on your work?
I have a website www.milamorton.com and Instagram @milamortonartist with information about exhibitions and a bit about the behind the scenes process.
Mila Morton thank you very much!
You can see Mila Morton's two works in The Spring Auction here: 6J6A9231.CR2 and Spring, Reeds on a Lake.