Sister Jane is a London-based womenswear label. They create beautiful vintage-inspired designs that combine a high-end fashion look and feel with accessible prices. Aligned in our missions to seek out and provide quality objects and works of art at everyday prices, we are delighted that they are supporting the Abstract: Reality exhibition and auction at Saatchi Gallery. Ahead of the auction, the Sister Jane team took time out of their busy schedule to chat with us and tell us a bit more about theirapproach to fashion and their love for art.
Sister Jane team, thank you so much for sponsoring Abstract: Reality without your generous support this wouldn't have been possible. Before we get started can you tell us a little more about your origins?
No problem at all, we are thrilled to be involved! Sister Jane was founded back in 2011. We wanted to create clothing that inspires extraordinary women, the courageous dreamers of the world, through creating relevant designs featuring various twists and turns not yet seen on the high-street.
Has much changed since those beginnings, who are you designing your clothes for today?
Since 2011 we have evolved into a brand with loyal fans across the globe, however we still design our clothes for the same person; the Sister Jane girl. She is a dreamer; an old soul with an incessant curiosity and this is exactly what we hope to capture with every one of our designs.
We know it takes a lot of time and focus to wade through the art world to find the best and most exciting artists for our shows. Is it the same in fashion?
Like the art world, there is so much noise in the fashion world yet also so much repetition! But we are never the quiet one. Designed in-house, we offer a strong visual identity through fusing the whimsical with the retro and adding a splash of eccentricity. We design for those that wish to express themselves, so we have
developed a strong, playful design DNA to accomplish just that.
In these days of endless images and possibilities, how do your designers manage to keep adding the edge to your clothing and keep the look fresh and exciting?
We always strive to create collections that offer a source of escapism through adding unexpected design touches that intrigue our fans. Our latest collection – A Matter of Fiction – told an enchanted tale through playful touches including jewelled toads and exaggerated silhouettes. Admittedly we do love to break the rules now and again.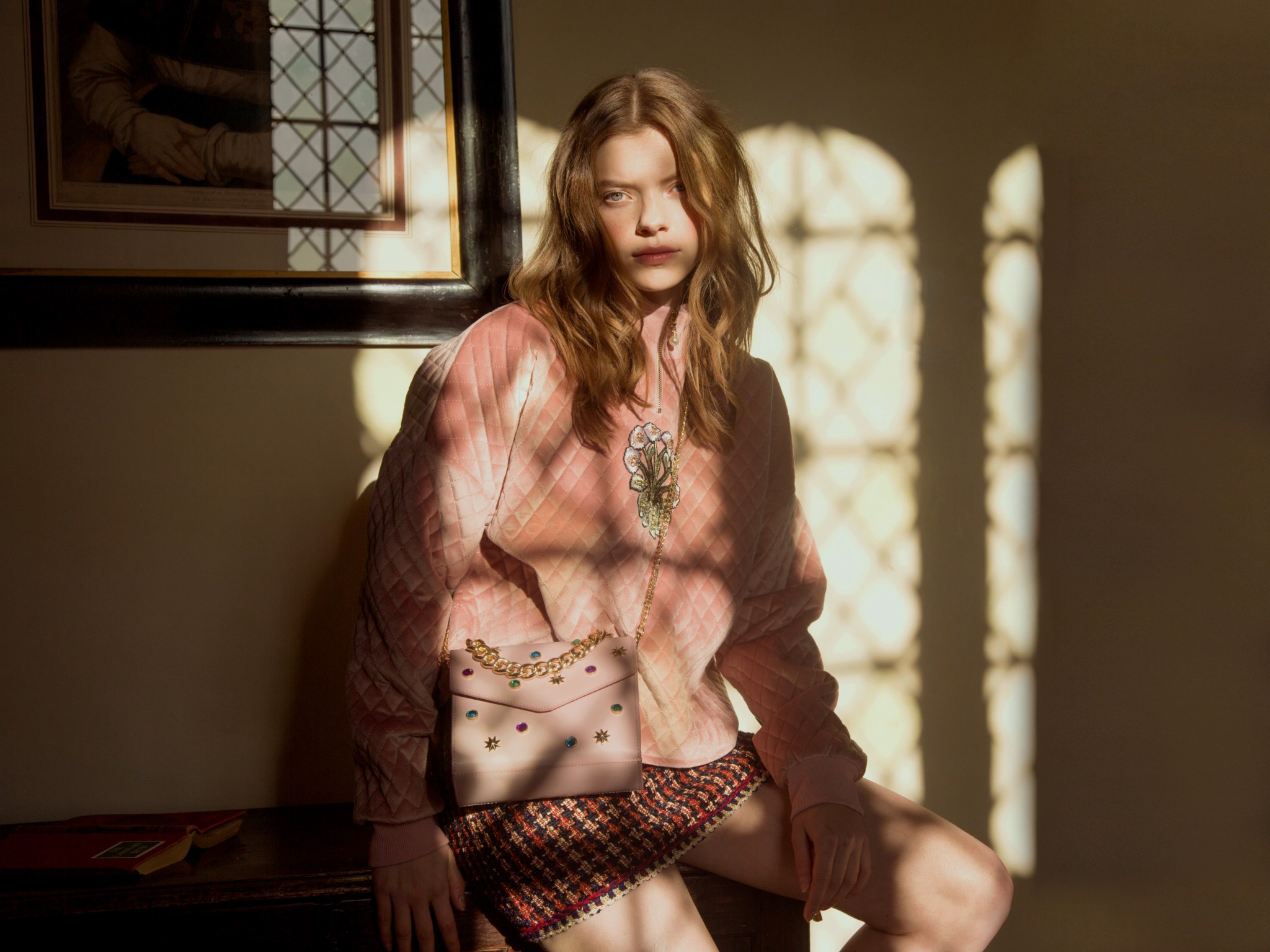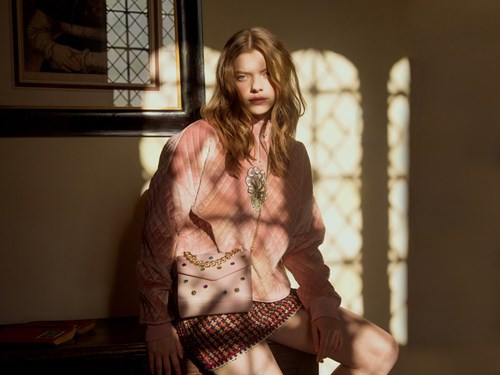 As you well know, the creative minds of fashion and visual art often overlap and we have seen many great collaborations through art history: from Elsa Schapiarelli and Salvador Dalí in the 1930s, to more recent partnerships such as Tracey Emin and Longchamp or Damien Hirst and Alexander McQueen. Which artist in Abstract: Reality would you like to let loose in your design studios and take over production for a day?
There are so many incredible talents in the line-up, it's impossible to pick just one! We would be very excited to see what theatrical designs the wonderful Kate Hawkins would conjure up, or perhaps it would be interesting to inject a futuristic spin with Andrei Costache. However, the surreal, ambiguous nature of Katia Angeli's work certainly leaves us intrigued as to what unexpected touches she would add to a Sister Jane collection…
And what about for the walls of your office? Which work from the show is at the top of your list to take home to the Notting Hill Sister Jane HQ?
We have our eyes on the mesmerising painting 'Dazzle' by Camille Walala to add a vibrant touch to our little creative hub. Perhaps we should invite the 'Queen of Colour' herself to completely takeover our office space; imagine!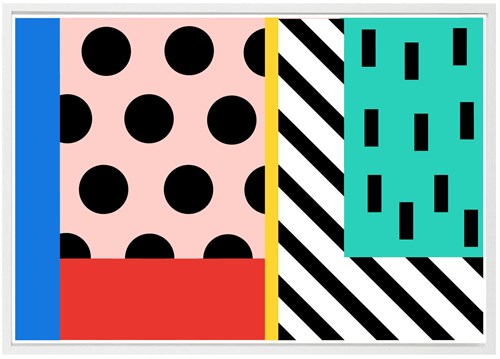 And finally, what is next for Sister Jane and how can our readers follow what you are up to?
We release a capsule collection every 6 weeks meaning that there is always something new just around the corner! Our next collection – Lazuline Tide – is due to set sail near the end of January and spoiler alert: there are plenty of fish in the sea to keep an eye out for. Follow @dreamsisterjane on Instagram for all the latest updates.
How exciting! Sister Jane – thank you for your time!