Benjamin Phillips, thank you so much for taking part in the PAPER | SCISSORS | STONE auction on 8 November. Your collage works of found objects are beautiful and we are so excited to be including Attribution and Insertion in the show.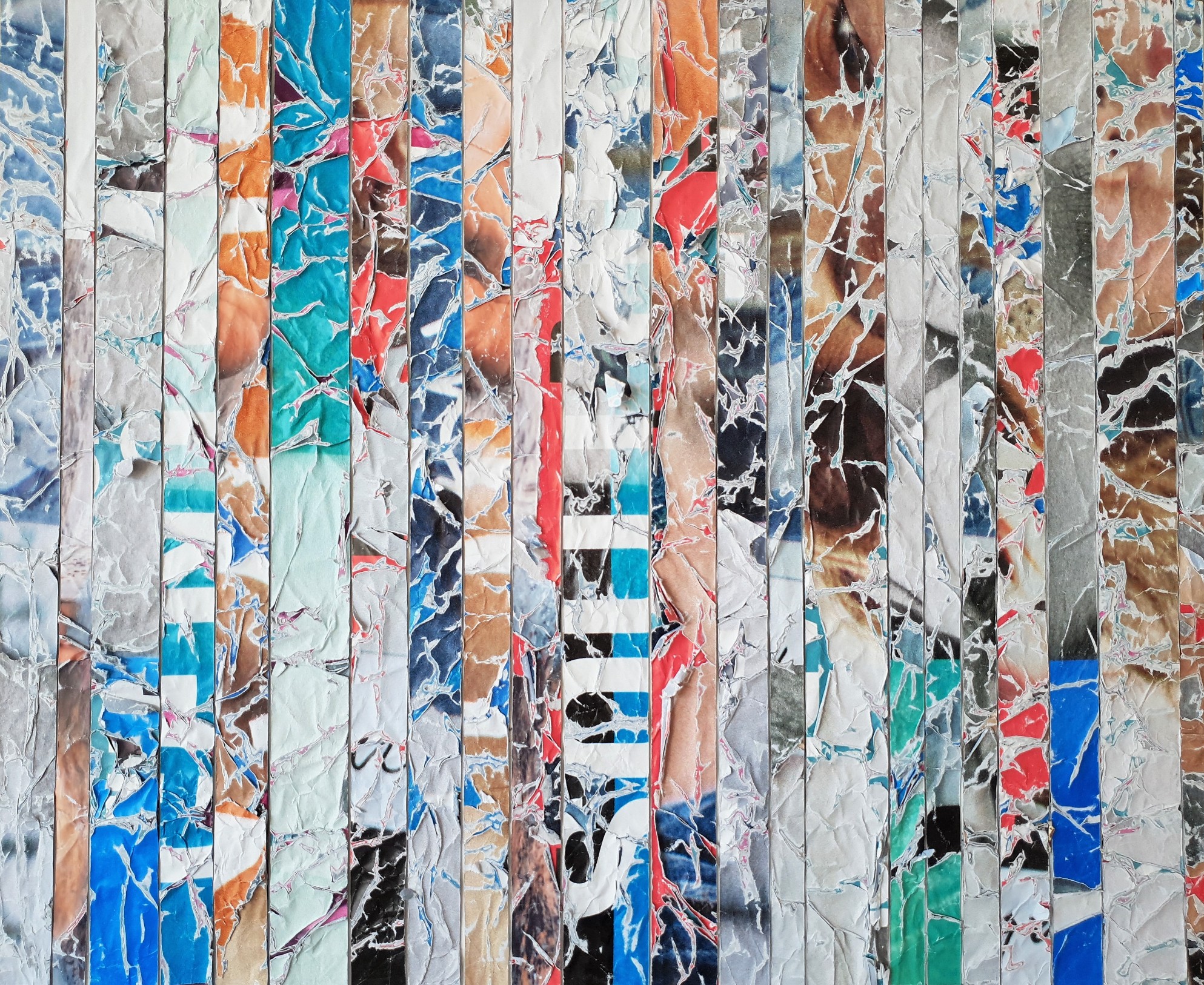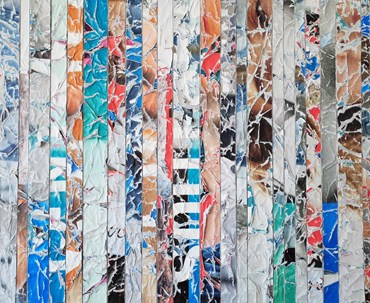 We would love to learn a bit more about them but before we get started, can you describe the two in the auction for our readers?
The works Attribution and Insertion are both from my current series which is the result of two years of developing techniques working with paper and specifically gathered street imagery such as fly posters. The collage elements for these pieces are collected from the streets of London, primarily around my studio in Tottenham - immortalizing otherwise ephemeral moments into contemporary abstraction. Here I am exploring the relationship between materiality and my urban landscape, weaving the tale of the many lives of London. They take in the sights, sounds, smells and landscapes which construct the cultural tapestry of the city.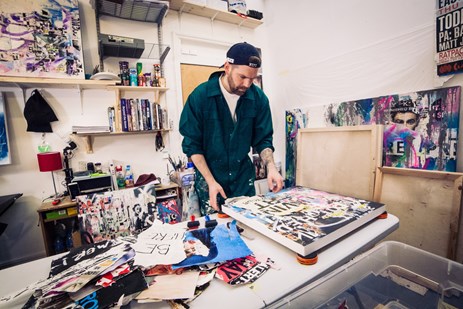 And what was your process to create them?
Before I even begin a piece, I have spent many hours collection the materials directly from city walls and absorbing London first hand. Once back in the studio, I categorise the ephemera and begin to work them into the materials I need for the specific piece – layering, distressing, shaping and painting. The materials are then themselves ready for my creative processes - using various power and cutting tools. As a piece develops I work into the layers, removing and adding to the surfaces. I use paper, paint and ink primarily.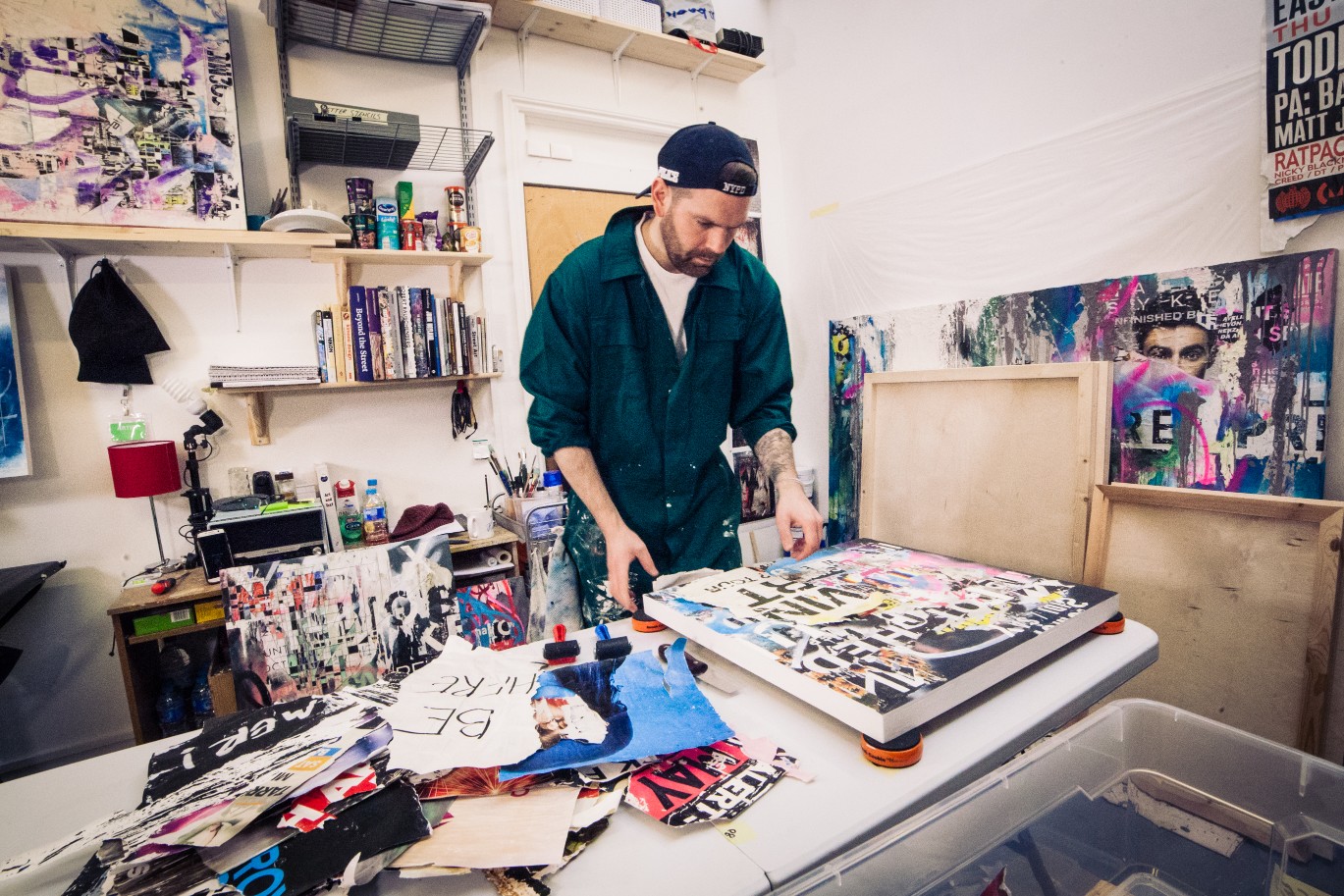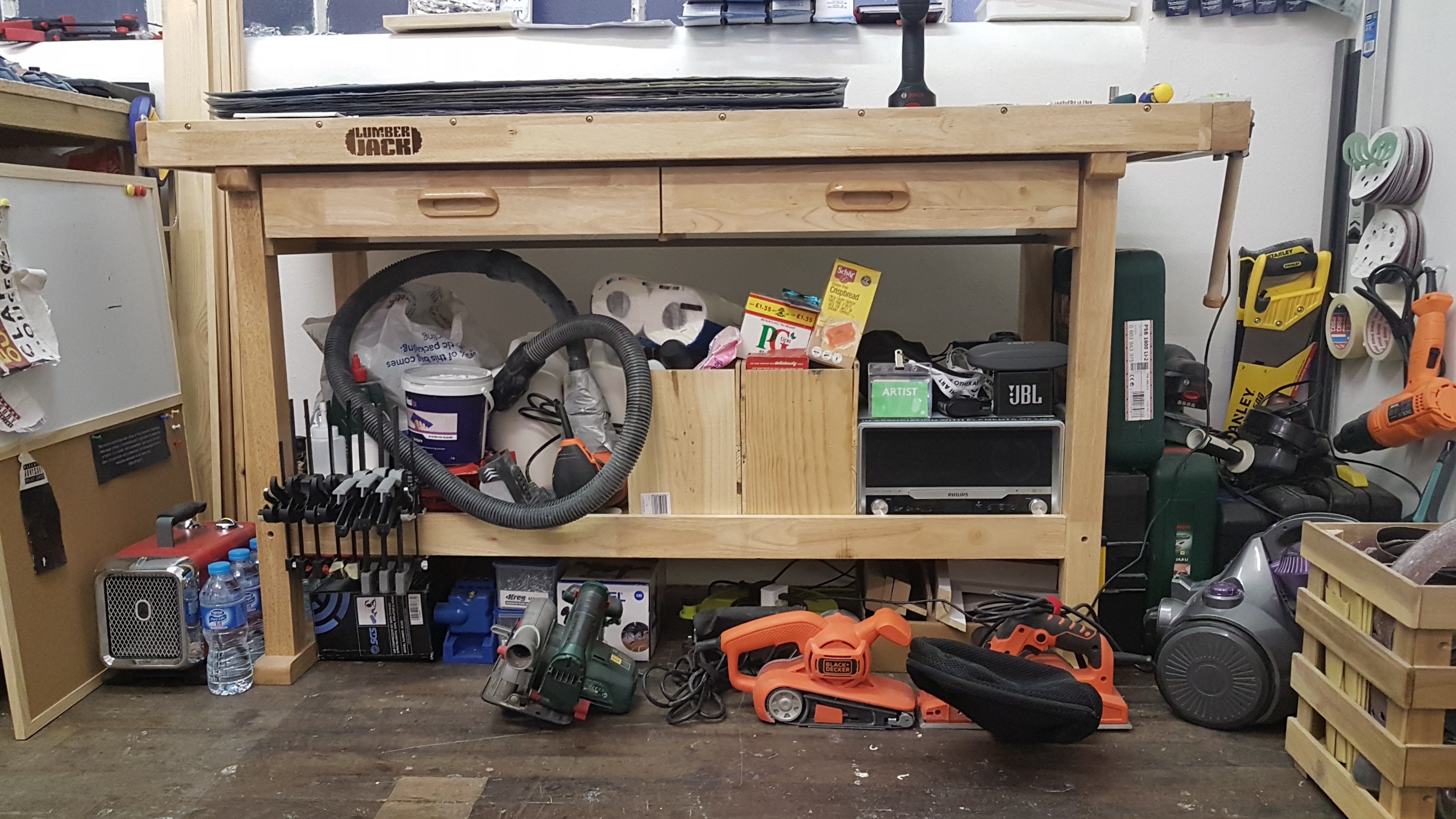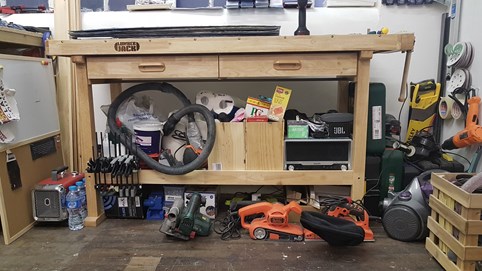 Using collage to document society is such a fascinating subject and was famously championed by the cubists when incorporating clips from early 20th century newspapers into their work. Do you ever leave literal messages and text in your collages that today's or tomorrow's viewers can read? Or is everything reduced to complete abstraction?
My work has evolved to point of almost complete abstraction, but I do still draw inspiration from many sources – one being the Dadaists and as such as I sometimes find it hard not to purposefully leave a word, logo or phrase that has meaning to me or the times when that work was being produced be that a referendum, Brexit etc. Regarding tomorrow's viewers - If you look at the collage items in a given piece they were all collected at a specific point in time so reflecting the events taking place at that time – like a time capsule of City life.
Building up and removing the layers to create your works must be a laborious but addictive process. When do you know that the works are finished and are ready to leave your studio?
My techniques and processes are time consuming but as important as the finished result for me, so it does not feel laborious. I love what I do and how I do it and, although I will sometimes revisit and rework a piece when initially I may have thought it finished, generally I just know. It is quite a hard feeling to explain.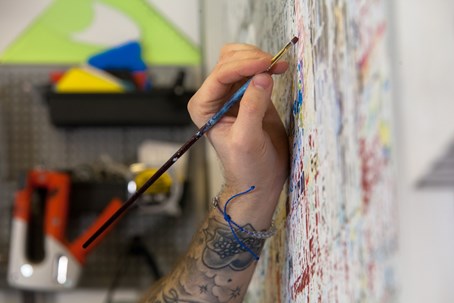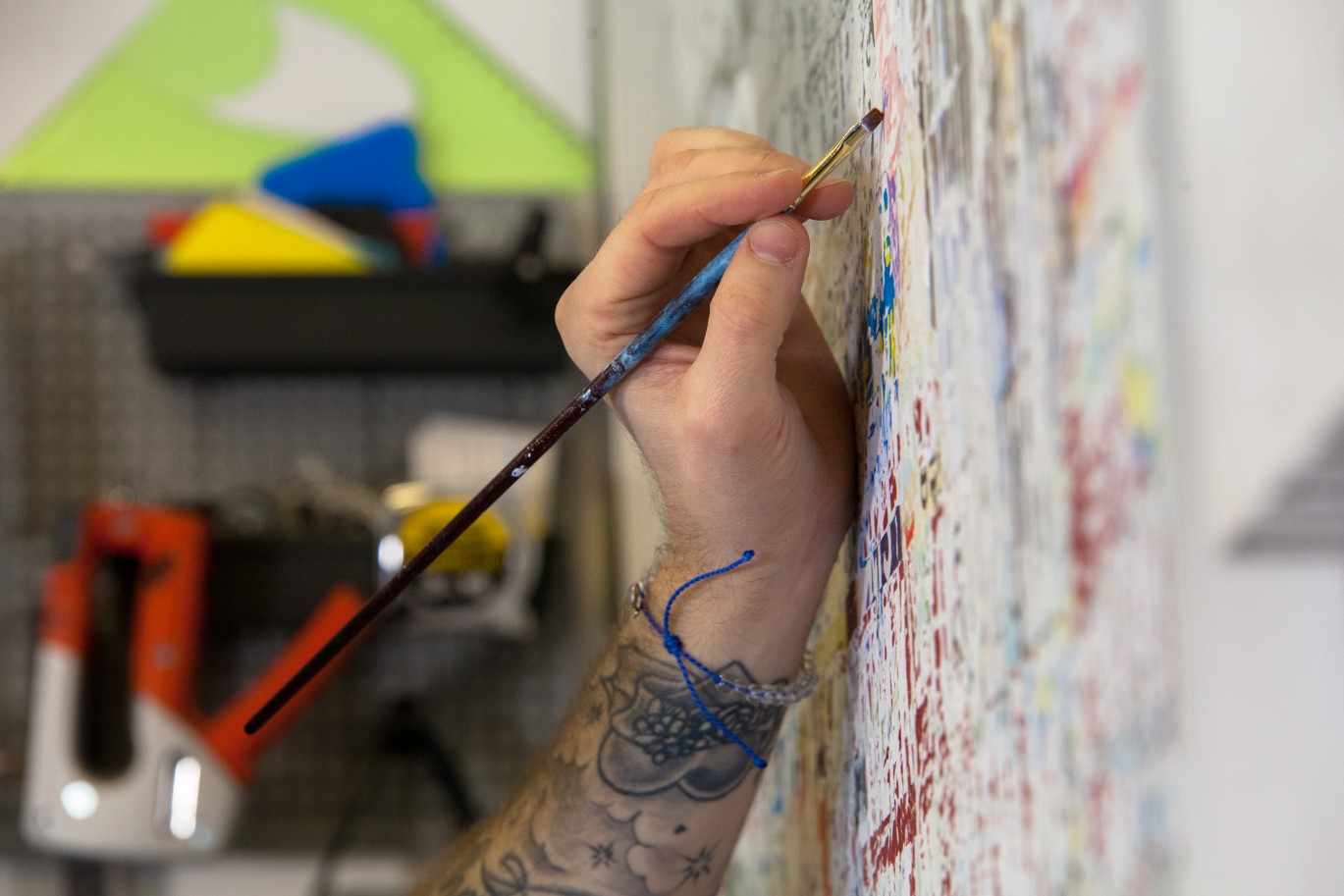 And once they are ready to go, where do their titles come from? Or are they developed as the artwork develops?
I am constantly documenting and writing in sketchbooks and journals – so I have pages of phrases and titles that have come to me at that time and place (I never go out without even a little notebook and pen). More often or not a title will be formed from something I have read, seen or experienced on the street – usually when I am collection imagery. Recently and whilst creating these two works in the show, the titles have come from 'media terms' because of an essay I read whilst researching advertising and print media. I became interested in the terminology employed within the media I use, and how it relates to actual processes I employ.
As more advertising moves to the digital sphere, be that on our phones or on digital screens around town, do you think the art of fly posting will be lost and will your work move to the digital as well?
To be sure, posters are no longer the darlings of most modern advertisers, but they have hardly disappeared and in fact are prolific in certain, let's say, 'less developed' areas of cities. How and when they are deployed has become far more interesting. When Apple launched the iPod they chose a poster campaign, presenting silhouettes of listeners dancing against backgrounds of saturated colour, to convey the physicality and sensory depth of the iPod experience. Even – perhaps especially – in a digital age, the materiality and life of a poster can maintain a powerful hold. Fly poster has become very subversive as well, reflecting wider societal, cultural and political concerns. Have a look at The brilliant Dr. D.'s I Remember The Future.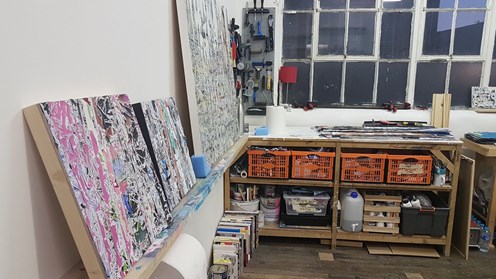 What are you plans for the future and how can The Auction Collective readers follow what you are up to?
I intend to exhibit more, and I am currently creating work for some upcoming group shows and then ultimately a solo show. I try where I can to keep people in touch with my practice and processes via Instagram – lots of work in progress and studio shots. I welcome visitors to my space regularly. I enjoy people very much coming to my studio and seeing for themselves how and what I do.
I can be found on Instagram @benjaminphillips.london and visits can be arranged by appointment.
Benjamin Phillips – thank you very much!