13. Matt Dosa
Walking on Eggshells
Estimate: £550 - 850
Signed and dated (on the reverse)
Acrylic and spray paint on canvas
70 x 50 cm.
Created in March 2019
Matt Dosa's Walking on Eggshells is a mixed-media painting from a series of flyers and posters created for Lonon's famous Fabric nightclub.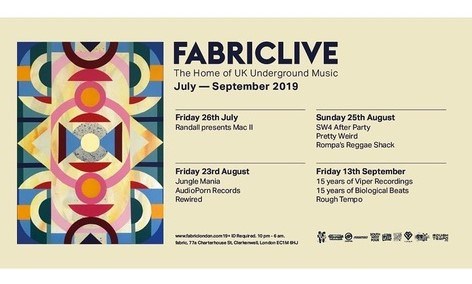 An art career defined in the spontaneous world of graffiti, Matt Dosa's work has transitioned away from his urban surrounds into studio canvas work. Street art continues to influence his work with his paintings always partly, if not entirely, created spontaneously and in reaction to the pigments appearing before him.
Although Matt's work is completely abstract, he often recalls letter forms as he paints, and these scriptural relics can often be found scattered through the work as echoes from his time as a graffiti writer.
16 Jan Jan 16
The Koppel Project, 49 Poland St, W1F 7ND