Art on a Postcard Winter Auction
04 NOVEMBER 2021 - 25 NOVEMBER 2021, Ended 02:00 PM (UK time)
The Art on a Postcard (AOAP) Winter Auction is back for its seventh year celebrating a much bigger twenty years for The Hepatitis C Trust and capping a year of celebrations for this powerhouse of a charity. Art on a Postcard work with the world's leading artists to raise money for the Hepatitis C Trust.
This Winter's auction includes many of AoaP's stalwart contributors such as Royal Academician Mick Rooney, whose work explores inner mythologies, neurosis, dreams and the secrets of modern society. British painter Peter Messer who uses his native Lewes as a backdrop for his sometimes-supernatural metaworld, full of ghostly figures at windows or lurking in trees and always against a Sussex wall absorbed into an everyday setting. Deborah Batt whose work lies in between abstract and representational has also created a piece for the auction. Deborah has said her work 'comes originally from the idea of community. The towns and structures we build and the way we shape and neglect the natural and urbanised landscape.'
Joining these regulars are Hurvin Anderson whose work has been described as a perennial tug-of-war playing out between abstraction and figuration, German painter Petra Schott whose art is peppered with little secrets, riddles, and questions of the soul, Sheffield based artist Ryan Mosely whose narrative style of painting was including in The Whitechapel's show Painting in the New Millennium and New York painter Lisbeth Mitty whose body of work was described by New York Times critic Ken Johnson as a combination of "painterly verve and hellish beauty".
250 artists have generated approximately 550 pieces this year. The auction is packed full of character with lots of quirky and colourful subjects and every one a mini masterpiece.
Timed Auction
Ends 25 November 2 pm
Donations
Donations to The Hepatitis C Trust can be made here.

Enquiries
[email protected]
View the press release.
For the latest news follow @artonapostcard and @theauctioncollective and sign up to the mailing list here.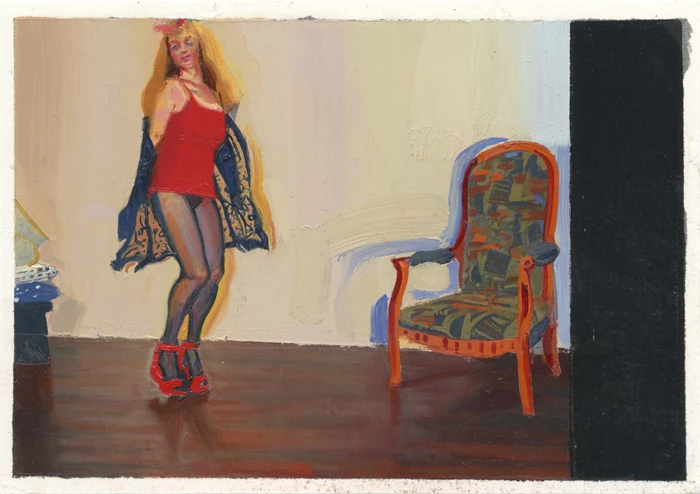 Join the auction
You must register to bid in this auction