Studio Sale 2023 | Zyginta Barčauskaitė
20 JANUARY 2023 - 10 FEBRUARY 2023, Ends 03:00 PM
A Studio Sale of works of art direct from the studio of artist Zyginta Barčauskaitė.
Timed Auction Ends
10 February, 3pm (GMT)
Payment
Payments for this auction will be handled directly by the artist.
Zyginta's work reflects her passion for colour, combination of painting and collecting typography and arranging. She draws inspiration from her personal experience, female energy, spirituality as well as variety of sources in books and magazines. Her technique uses fragmentation of the image and colourful rich pallet.
She graduated from Arts University Bournemouth in Interior Architecture in 2015. After her studies she worked as a lighting designer in London for 5 years. It was only a few years ago in 2020 that Zyginta decided what she really wanted to do was make a career as a visual artist. Since embarking on her career as an artist, Zyginta has exhibited her work in Mexico , Miami , London , Amsterdam, California.

Bidding Enquiries
[email protected]
Monthly Payment
Monthly payment options are available for this artwork.
To hear the latest news follow @theauctioncollective on Instagram and sign up to the mailing list here.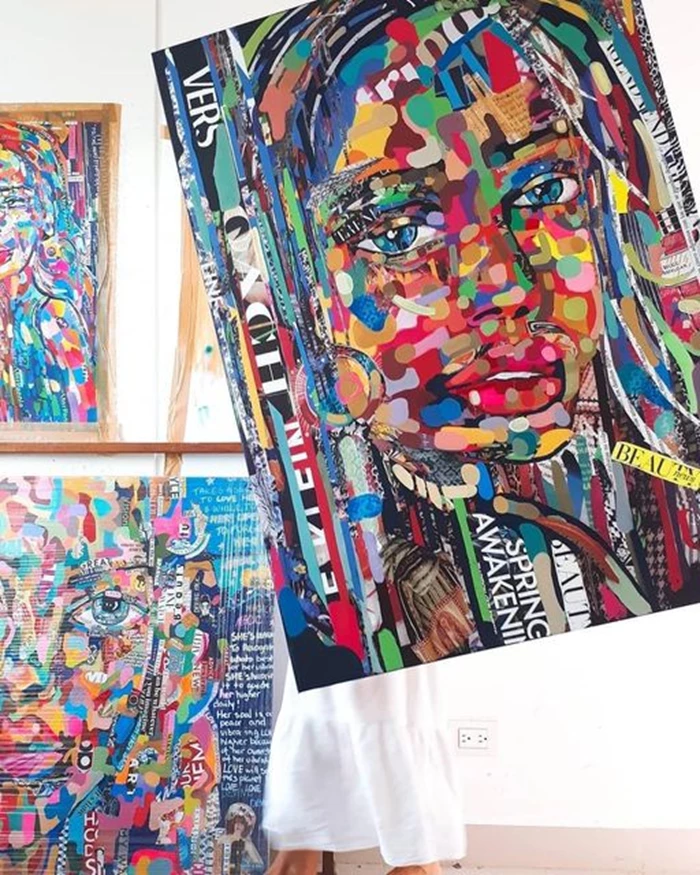 Join the auction
You must register to bid in this auction