ㅤgowithYamo x Kay Gasei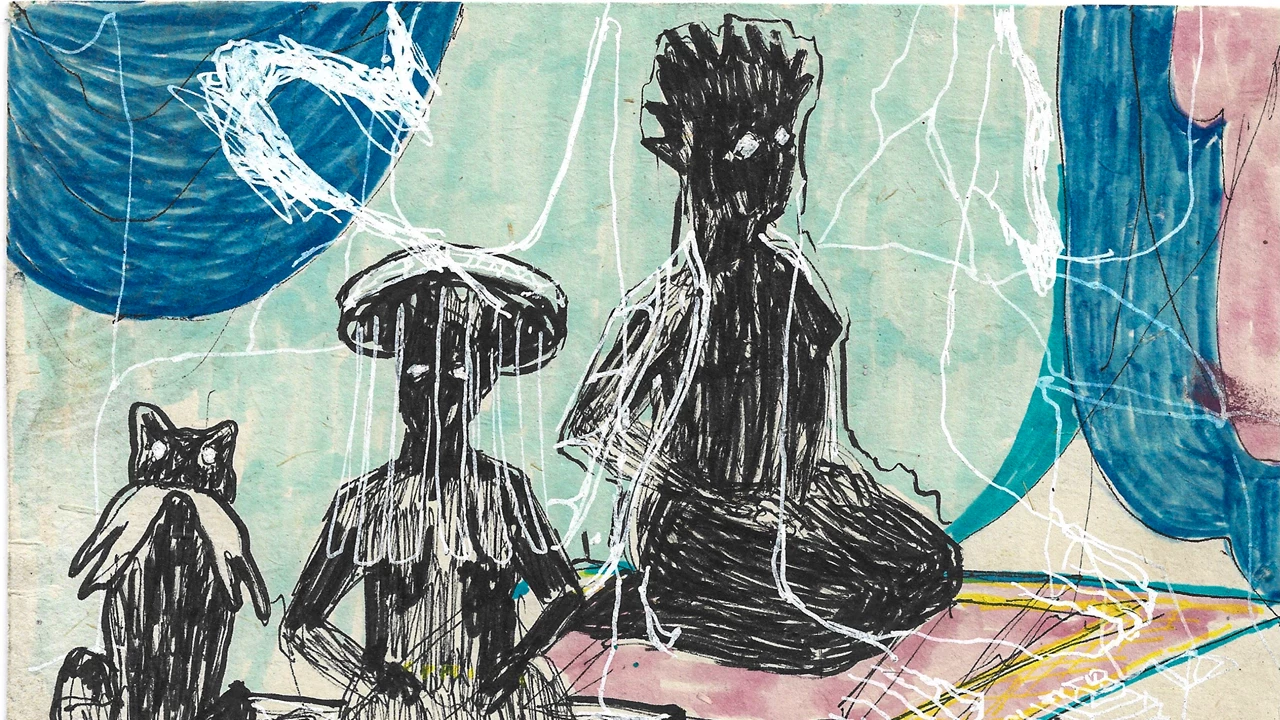 Kay Gasei is a London-raised artist who explores themes of world mythologies, histories of people and cultures, psychoanalysis, social politics, the timelessness of cultural capital and philosophy.
15% of the proceeds of auctioned pieces go to Patients for Affordable Drugs, a U.S. based non-profit organisation focused on achieving policy changes to lower the price of prescription drugs.
The artist's eclectic style utilises a montage of drawn and painted details, characters and spaces to create a narrative whilst keeping an air of ambiguity.
There's a feeling of happiness, which I don't really get when making other paintings.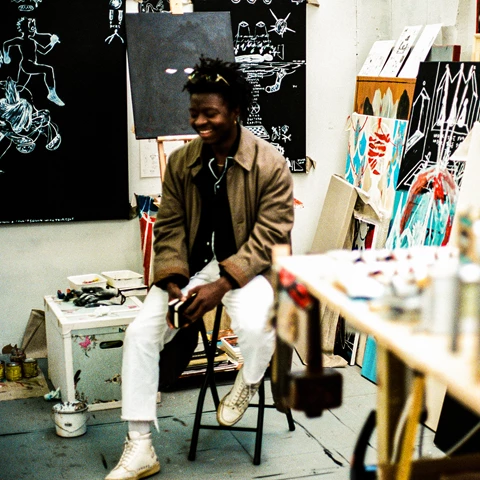 I guess we're all constantly thinking, you know, everyone does, and then you just go, instead of me like, letting it being a fleeting thought I go, I'm gonna write it down, or draw it.
I'm not trying to give or imbue like any actual meaning, again, it's just exploration... exploration is the feeling for these ones, and then fun-ness...
Details are taken from Kay Gasei's sketchbook pages and organic doodles added in situ to further express the spontaneity of the thought process, and the exhibition offers a unique insight into artistic process and development.