19 Chairs
04 JUNE 2021 - 20 JUNE 2021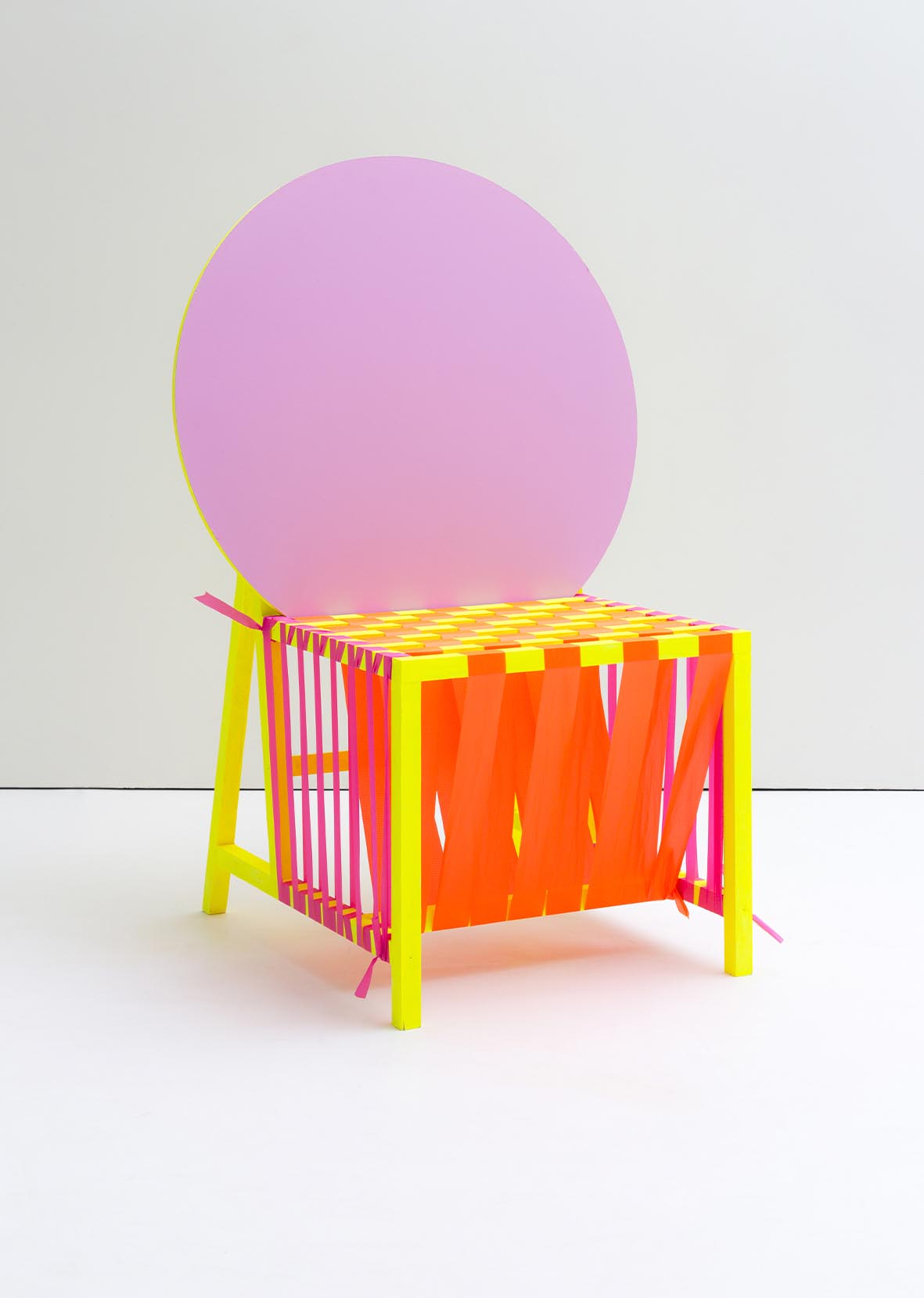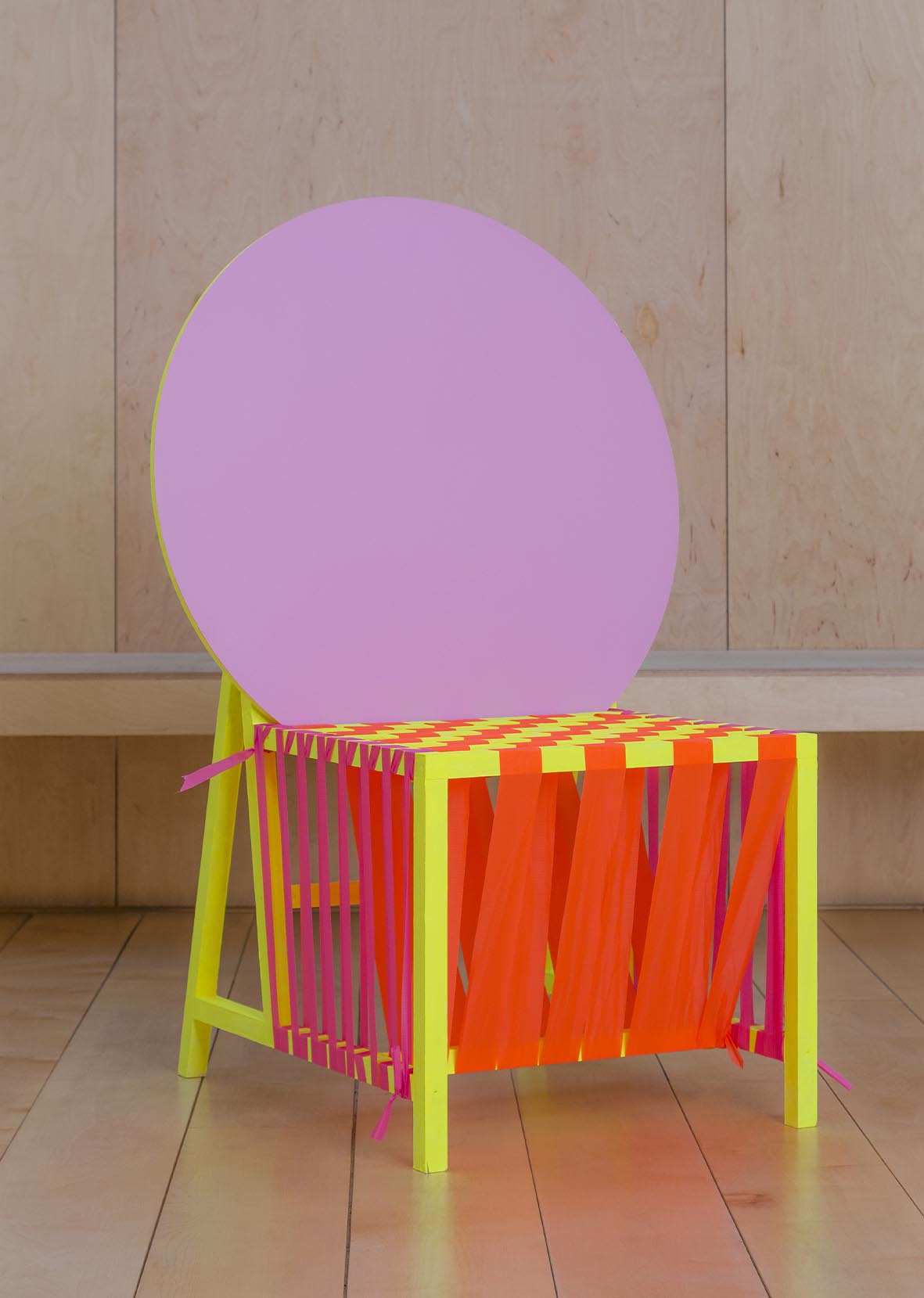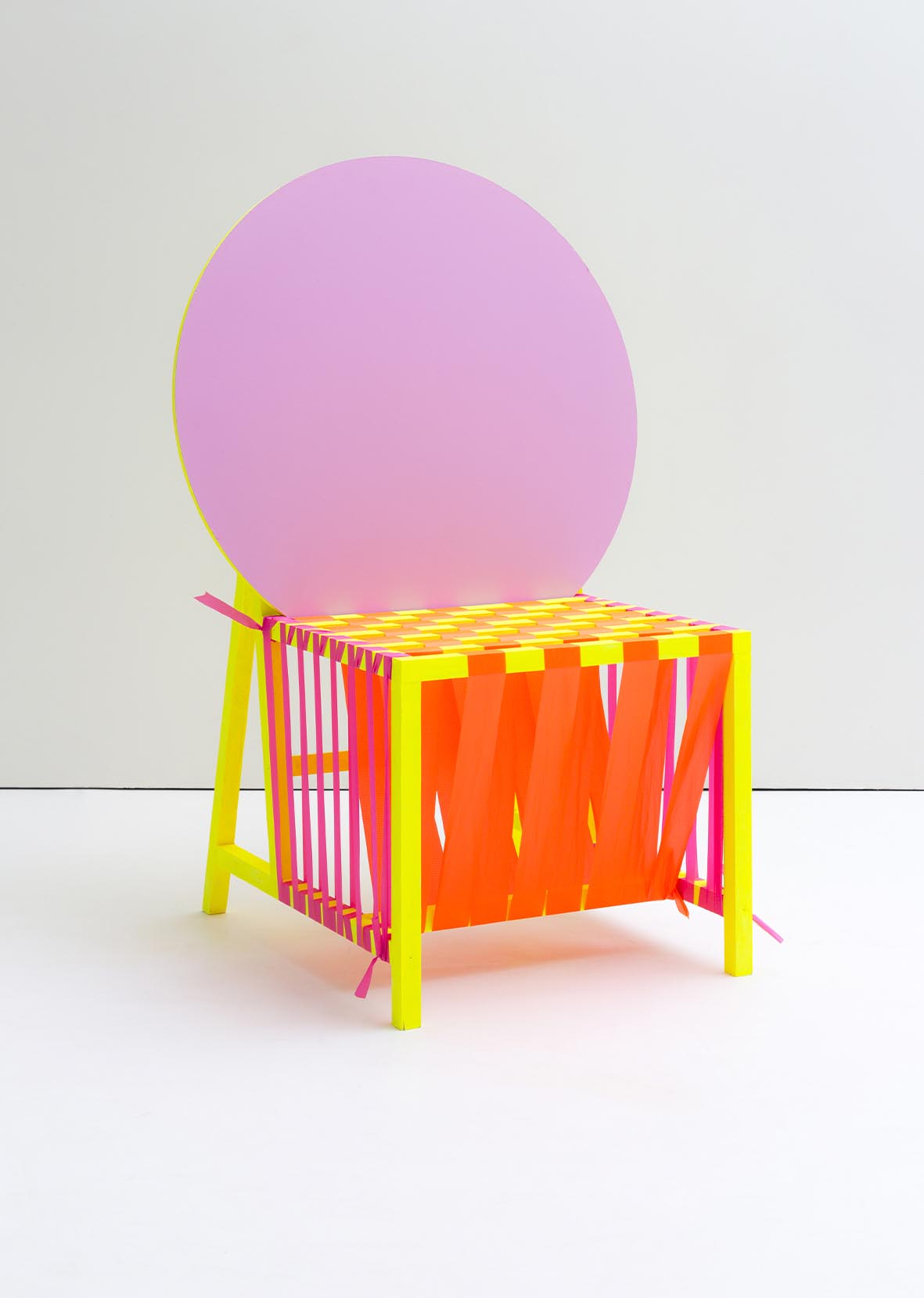 26. Morag Myerscough
Sun Chair
Signed 'Morag Myerscough'
Scots pine, FSC rated plywood, ripstop and acrylic paint
110 × 73.6 × 64.1 cm
Created in 2020.
Signed Certificate of Authenticity included.
Please note that this chair is to be seen as a one of a kind artwork rather than a functioning piece of furniture. Please do not sit.
Due to the ever-changing nature of the wood, all chairs show minor discolouration and warping.
This auction has now ended
Notes
---
Morag's mantra is 'make happy those who are near and those who are far will come'.
Born and Bred, Holloway, London, Morag has always lived in the city and has been fascinated by how colour pattern and words can change urban environments and peoples perceptions of spaces into places. Her strong visual approach is instantly recognisable and elevates every context in which it is placed. Her work is rooted in creating a sense of joy and belonging for all those who encounter it. Morag creates specific local responses to each distinct audience that will see and experience the work, using it to create community and build identity. (Words of Morag Myerscough)