Art UK, Timed Auction
13 SEPTEMBER 2021 - 30 SEPTEMBER 2021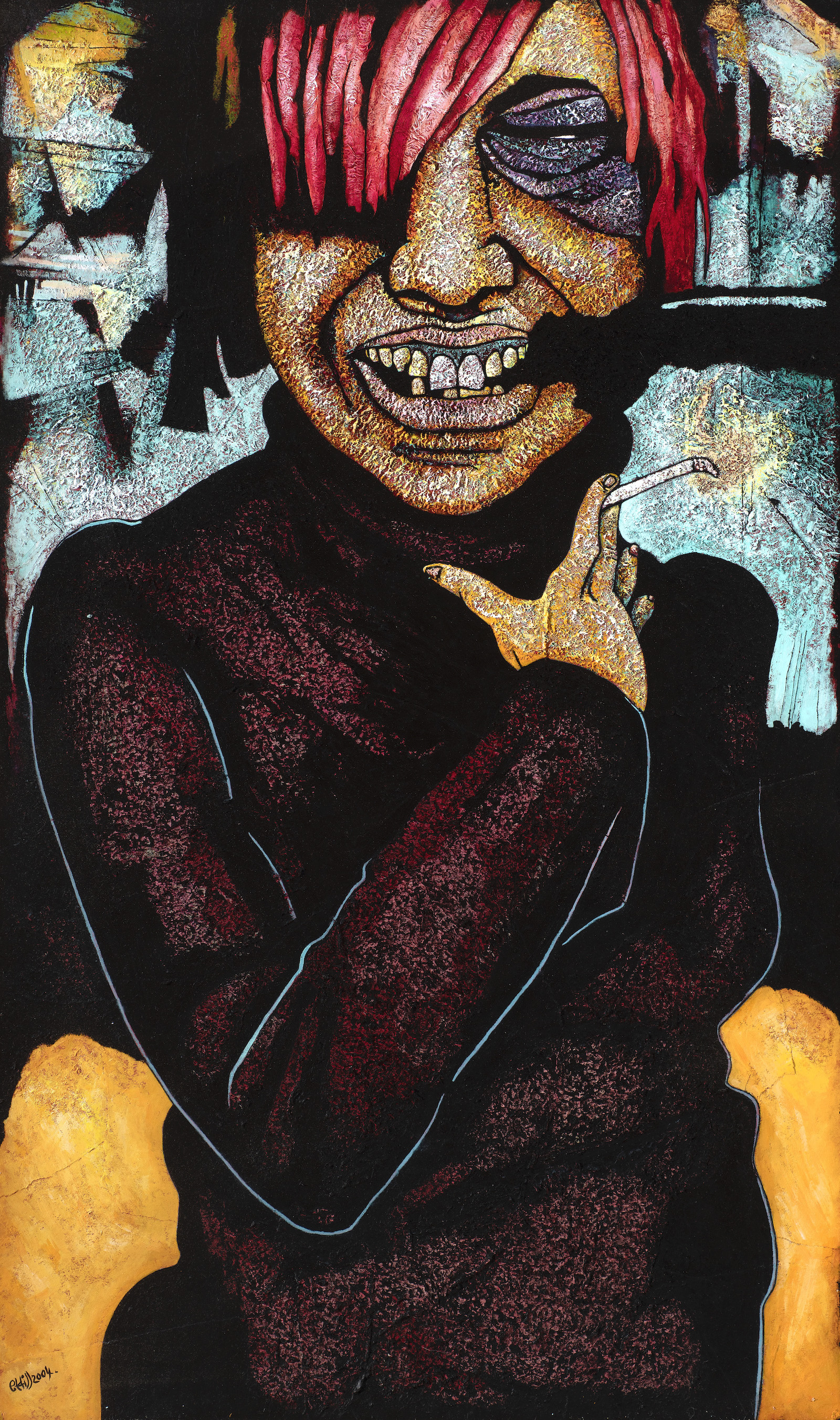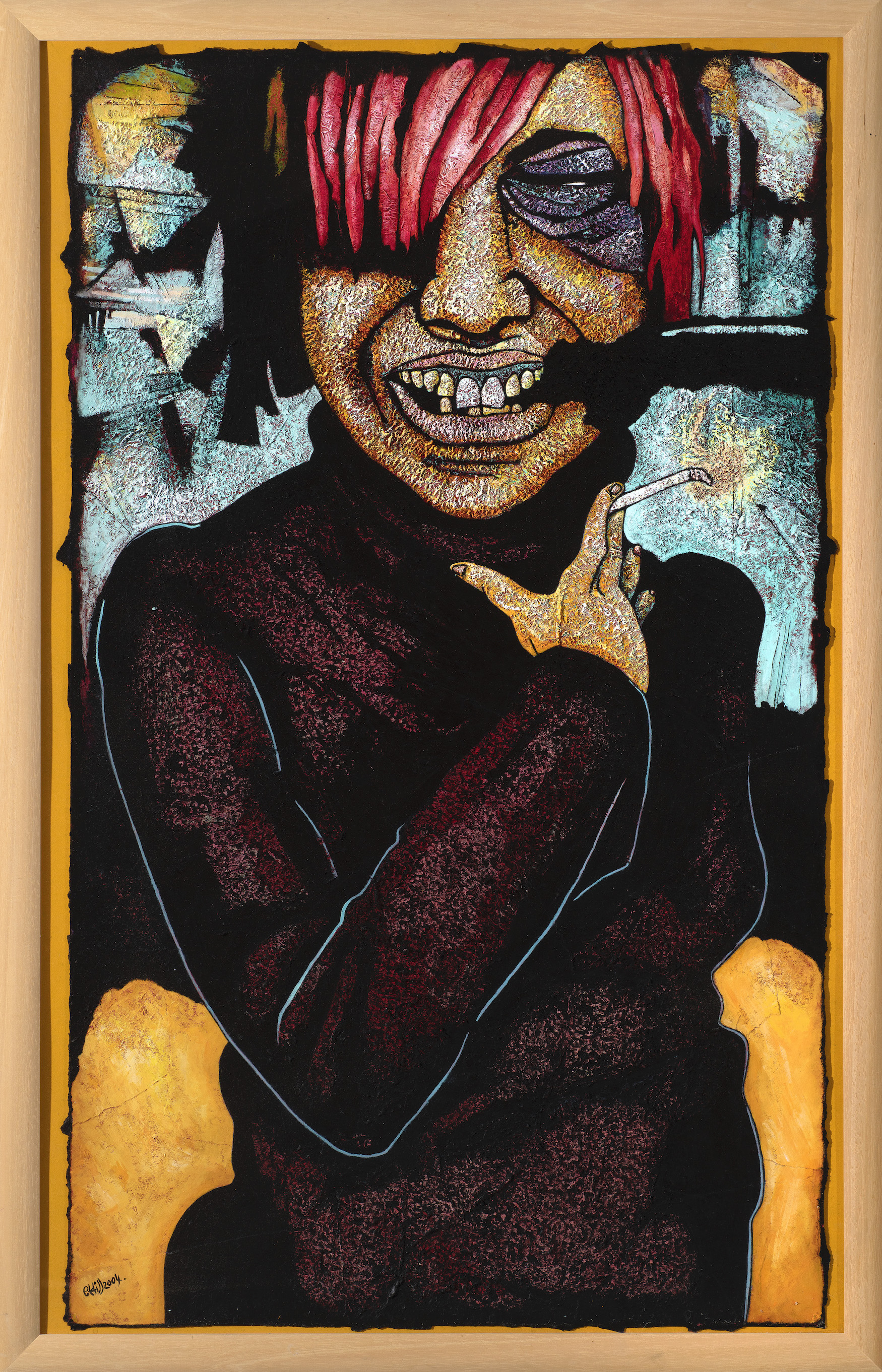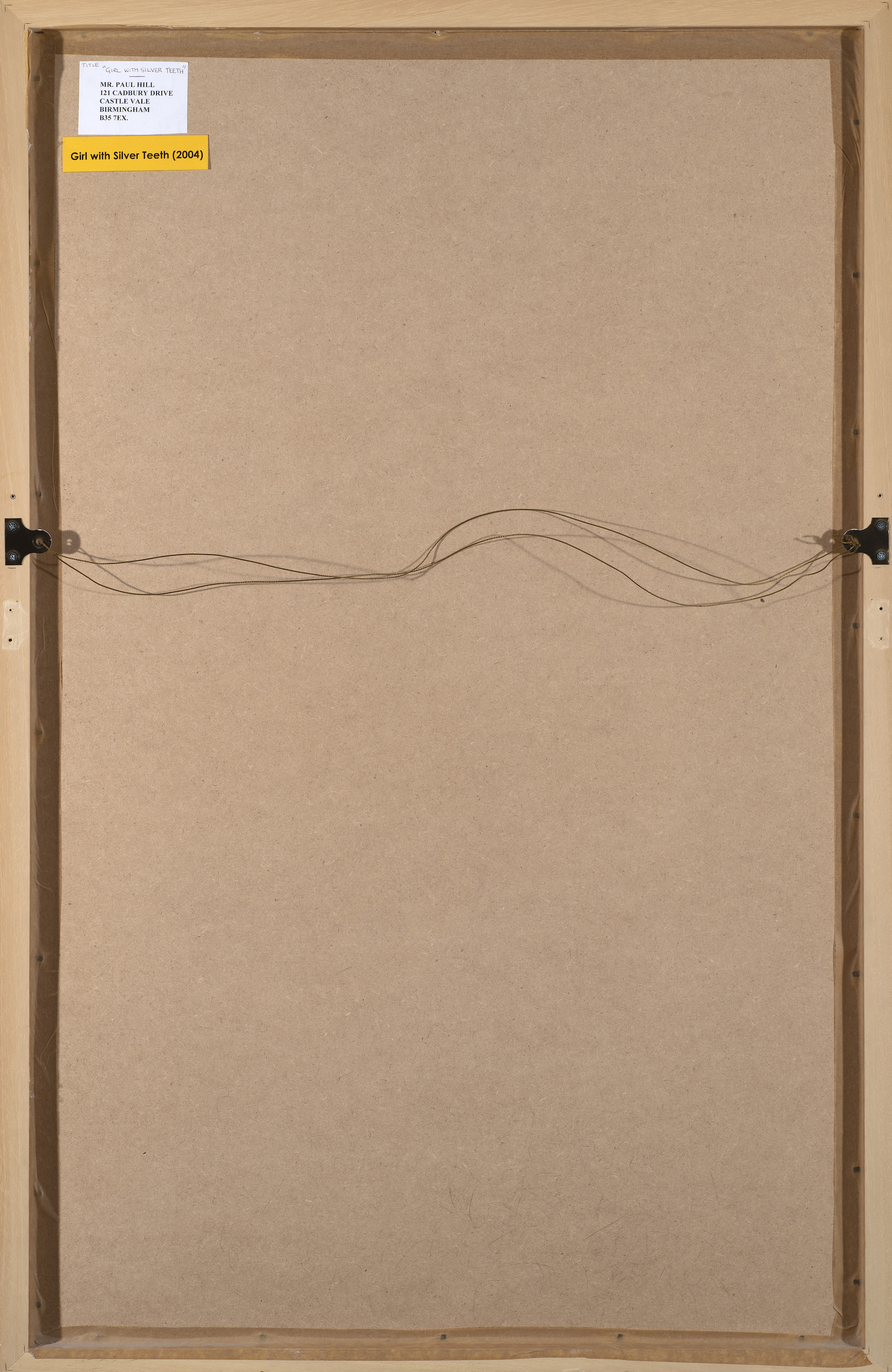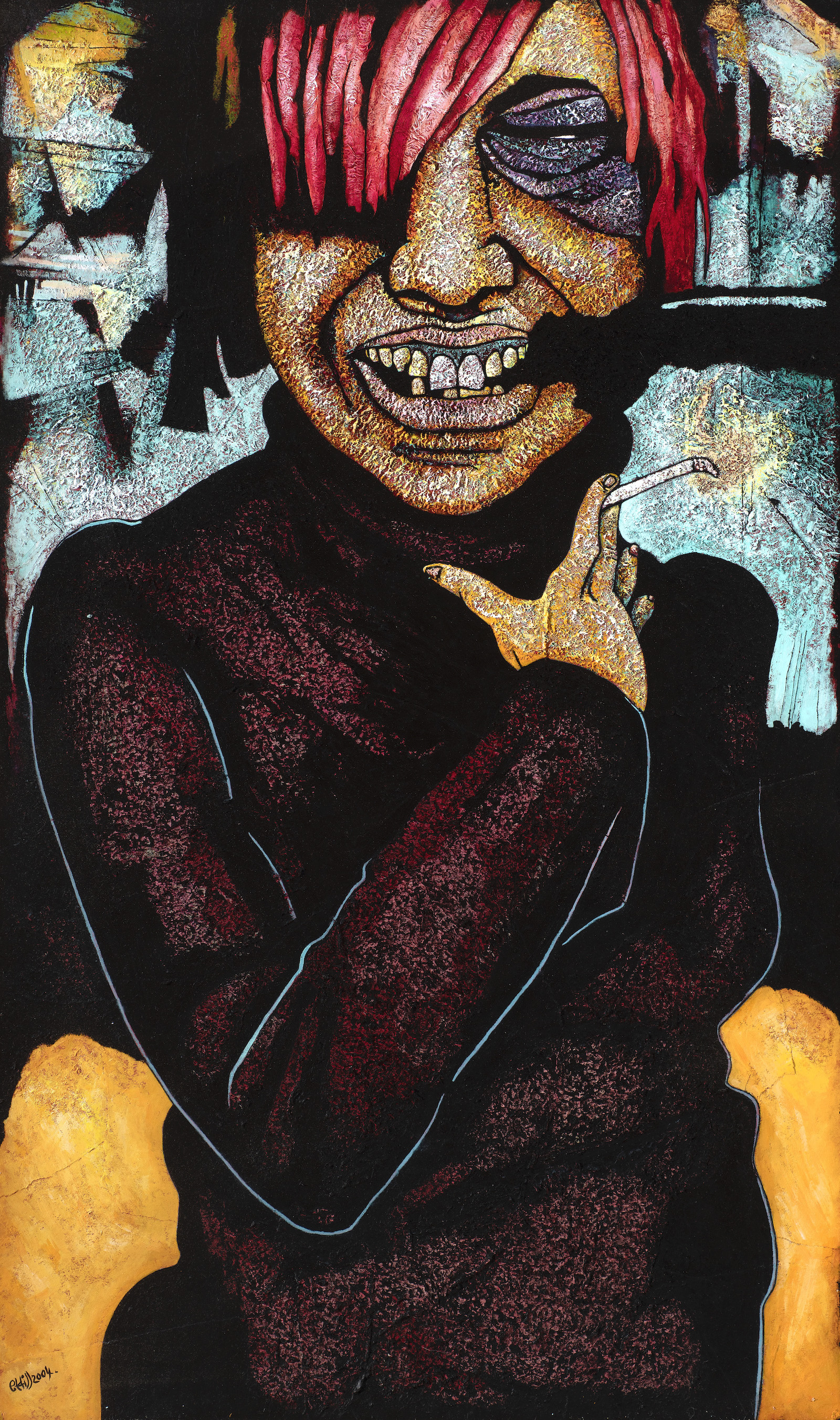 Add to wishlist
24. Paul Hill
Girl with Silver Teeth
Medium: acrylic on paper
Execution date: 2004
Dimensions: 102 x 60 cm
Additional information: this work is already owned by Art UK and so all funds raised from this sale will be retained by the charity
ESTIMATE
---
£1,500 - 2,000
This auction has now ended
Notes
---
Paul Hill's work is gritty and urban. His past exhibition titles 'Painfully Honest', 'Black Eyed Sheilas', 'City Streets' and 'Life on the Vale' give the viewer a taste of what to expect from this very socially aware artist. Paul is based in the Midlands but his larger works are so packed with people, it is almost impossible to place them geographically. He depicts riotous behaviour, sometimes good-natured, sometimes violent and criminal. In fact the figures that populate his paintings could be from anywhere. Similarly, his close-up portraits concentrate totally on the subject with very little surroundings to distract the viewer.
His technique has a certain wildness about it yet the combination of colours and strong texture is strangely pleasing, offering a tactile quality that makes one want to reach out and touch the rugged faces that he depicts. Paul has been exhibiting since the early 90s. He has had many solo shows, mainly in the Midlands but also 'Heads' at the Courtauld Gallery, London; and 'Portraits' in Stratford. Although locally sourced, the characters he paints can be found everywhere.
His is represented in private collections in the UK and abroad, also Birmingham Museum and Art Gallery; Wolverhampton Art Gallery; Herbert Museum & Art Gallery; Staffordshire County Council; Castle Vale Housing Action Trust; Groundwork Limited and many more.