Enter the abstract
06 NOVEMBER 2020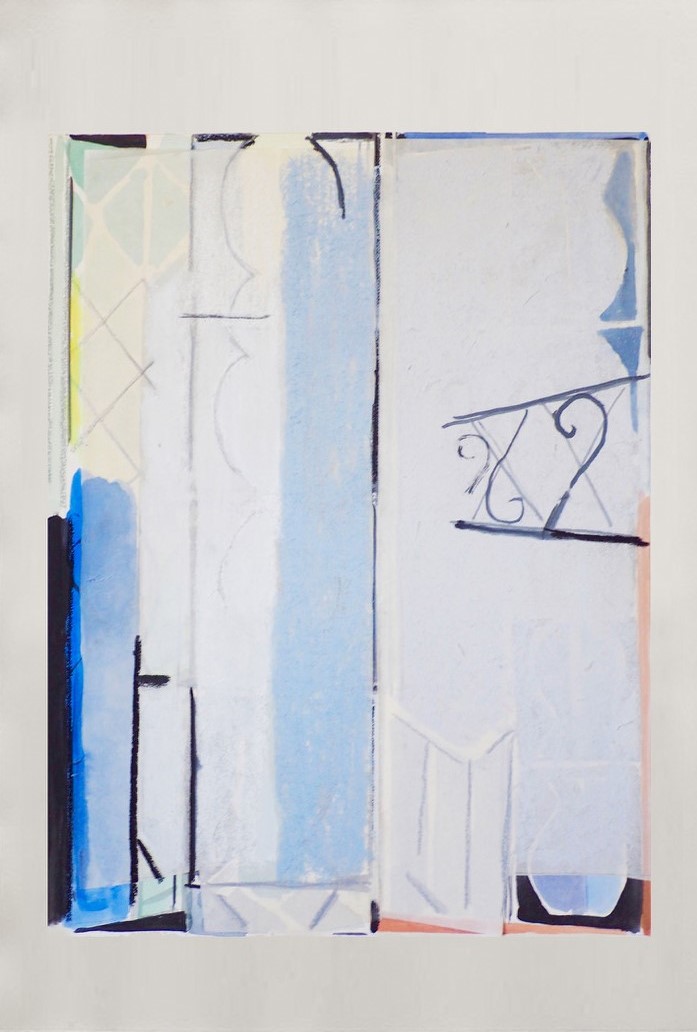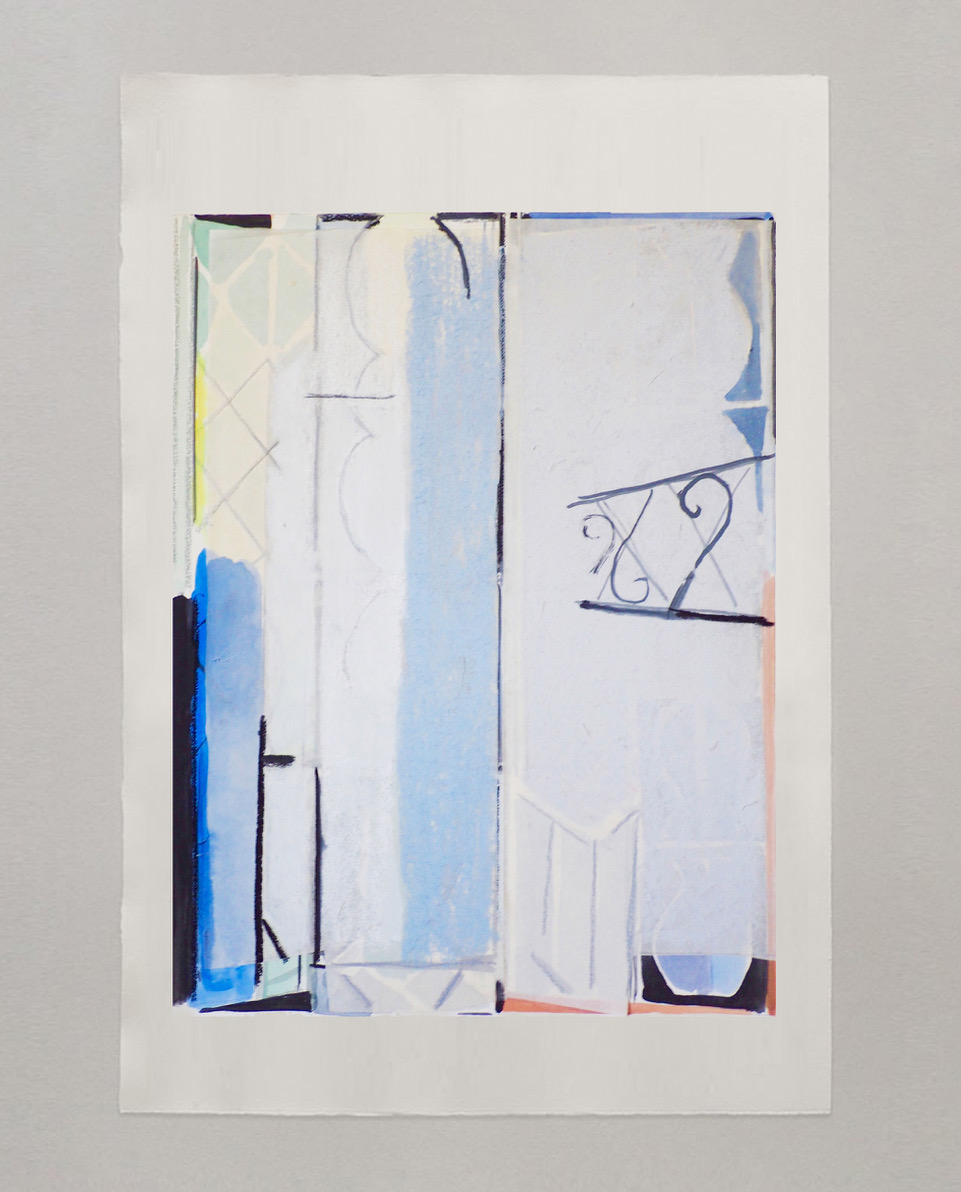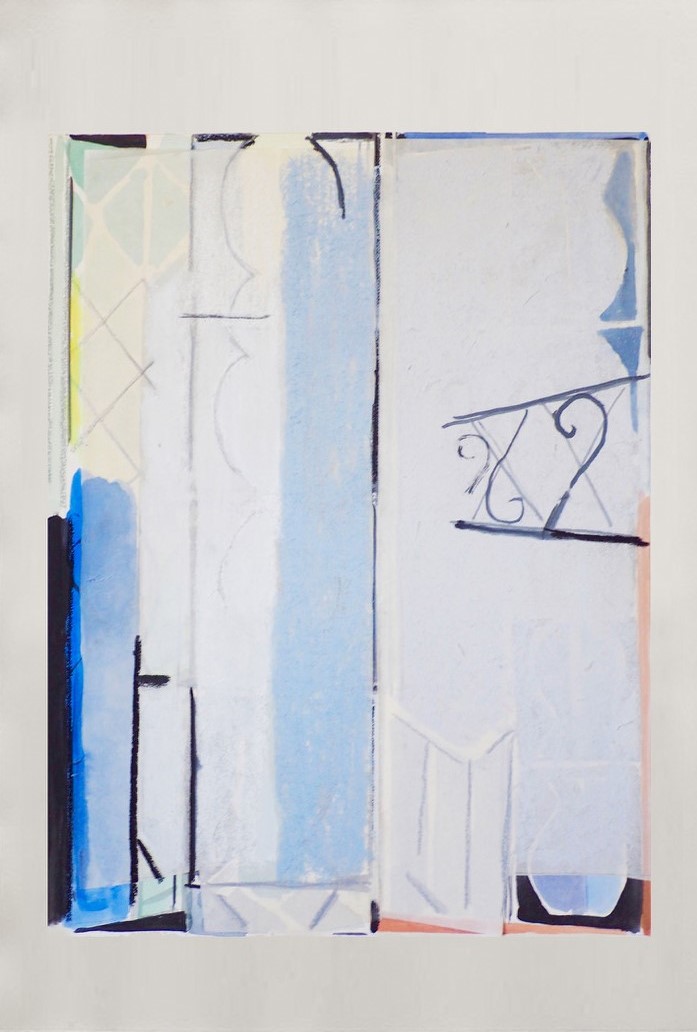 Add to wishlist
32. Johanna Baudou
Fading Traces 006
Signed (on the reverse)
Watercolour, acrylic paint, pastel, pigments on paper
30 x 40 cm.
Created in 2020
ESTIMATE
---
£150 - 250
View shipping costs
Notes
---
This new series of works was developed during Johanna Baudou's masters in London at the Slade Academy of arts. Her experience with working on delicate Japanese papers with watercolours, acrylic paints, soft pastels and pigments has imbued and given depth to her collages. Once layered, the transparency of the paper allows the different layers of construction to come to the fore, what she describes as "emanat(ing) a unique light and serenity, thus referring almost to stained glass."
Johanna Baudou, is a French artist, now residing in Brussels and is an alumni of Central St Martins and Slade academy of Art. Her practice has taken her far and wide including the UK, Brazil, Germany, Spain and China.
By mixing in her artistic language various sensory memories: immensity, extension, lightness, intangible space, silence, elusive time - and their counterparts: fragments, grids, architecture lines, domestic forms and signs; she invites the viewer to move from the distance to the surface, from here to elsewhere.
Accolades
MA, Fine Art, The Slade Academy, London, 2019.
BA hons., Fine Art, Central Saint Martins, London, 2006.
Recent Solo Exhibitions: Jal Gallery, Marseille, France, 2016. Octavio Gallery, Sao Paulo, Brazil, 2013. Casa Contemporanea Gallery, Sao Paulo, Brazil, 2011. Centre du design Marseille, Marseille, France, 2009. Gallery Villa Pascal, Marseille, France, 2008.
Recent Group Exhibitions: BoechoGallery, London, 2019.
 La republique Art project space, Marseille, 2019.
 Mansard Gallery, London, 2019.
 The stone space, London, 2019.
 Espace Culturel Philippe Noiret, Clayes sous Bois, France, 2019.
 Galerie ASC, London, 2017. 
Art Trail, Chichester, 2016. Eldorado Cultural Foundation, Sao Paulo, Brazil, 2015.
Residencies: Colart, London
, 2011. Karl Schurz Atelier Residency, Munich, 2010. Faap Lutecia Building, Sao Paulo
, 2010. Casa Contemporanea, Sao Paulo
2008. 164 project, Beijing China, 2008.
Awards: Pareidolie, works on paper award, France, 2018. Conseil du Dac region Paca, Aide à la creation artistique, France, 2017. Premio Salao dos artistas sem Galeria, Parque Lage, Brazil, 2012. Premio Energias das artes, Instituto Tomie Othake, Sao Paulo, Brazil, 2011. Expo Jenunes Talents, Paris Dauphine, France, 2009.