Life on Venus II | The Human, Live Auction
27 JAN 2021 7:00 PM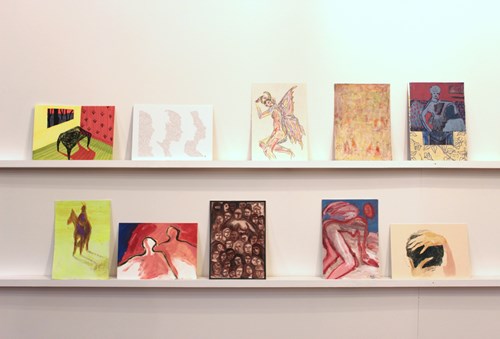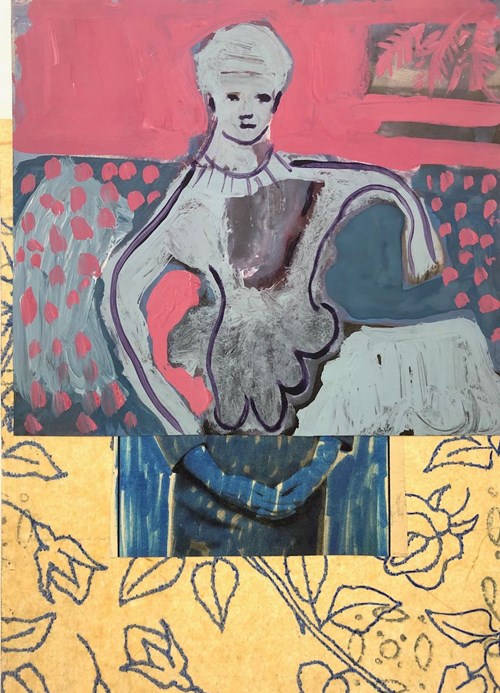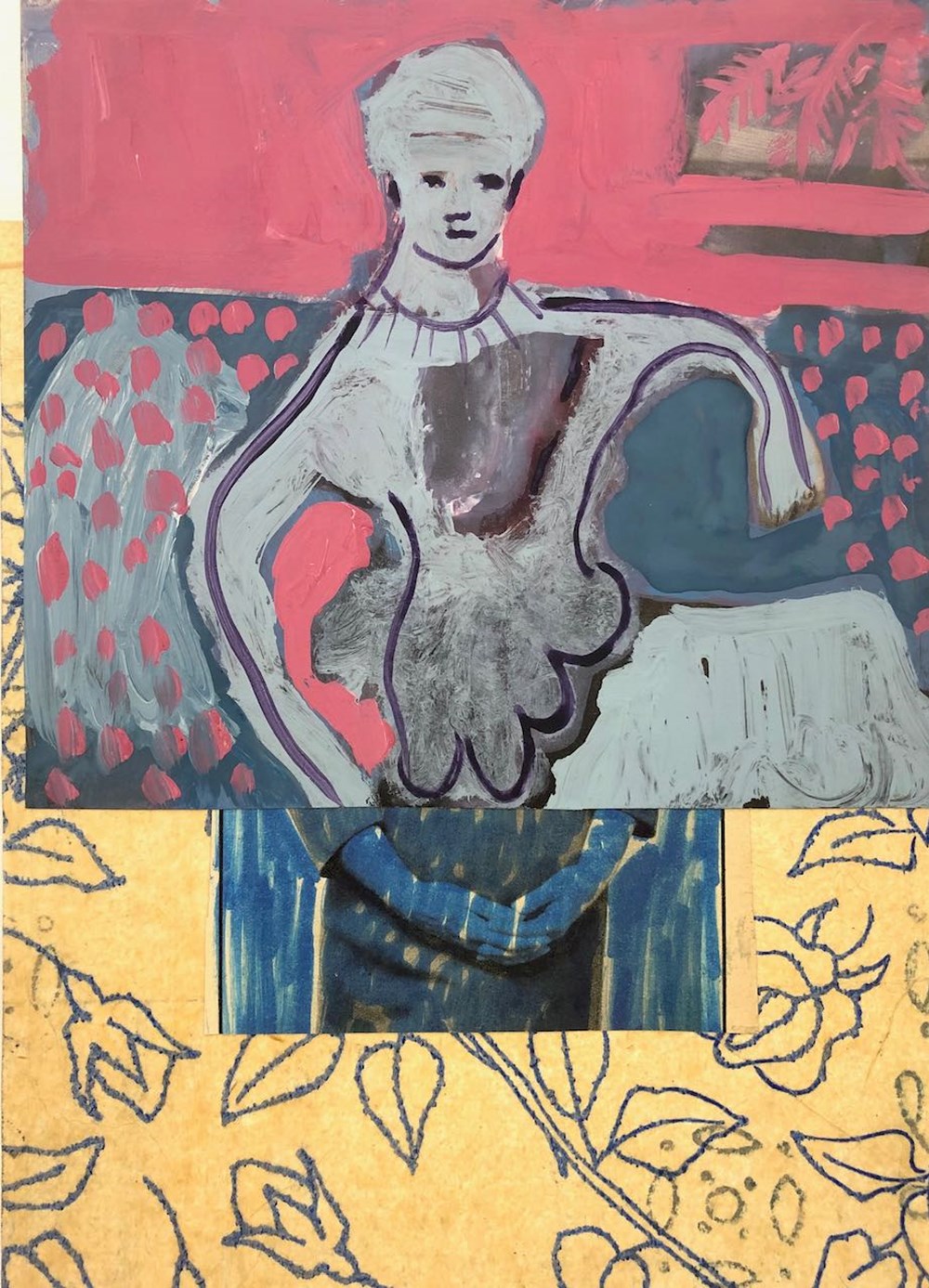 12. Alexis Soul Gray
The Green Sofa
21 x 15 cm.
Embroidery transfer, collage, pen and oil on paper
Created in 2020
ESTIMATE
£50 - 300
View shipping estimates
Notes
My practice is concerned with loss, memory and grief. Speculative questioning about the memorial, memory and commemoration bring together a conjecture of imagery taken from personal and public archival materials. Through painting, collage and assemblage I deface and rearrange found images and objects.
I work on canvas, linen, wood and paper. I have recently been drawn in particular to salvaged found paper ephemera such as vintage embroidery transfers, bible pages, knitting patterns and magazines/books that give advice and instruction about domestic success. I explore the fluid nature of recall, allowing intuition to lead the work through various states of exploration until reaching a resting place. I often work in layers, deliberately interrupting images through overlap/obstruction as an attempt to create a visceral representation of the thought process. Abstraction and figuration hold equal significance, Images are continuously intersecting, abrasive, harmonious, removed…a tangible manifestation of a multi-layered interior state.
I am interested in the stillness found in studio shot images of children and women, floristry, knitting and other domestic crafts. Almost like puppets and dolls in play, I take them on a journey of change and exploration. These images were not designed to be used in paintings, their intended use was cheap printed instructional material and quickly forgotten books. Many of the images I work with date from the 1930's-1980's, they represent personal ancestry, collective histories, traditions and loss.
Recommended for You