Life on Venus II | The Human, Timed Auction
12 JAN 2021 12:00 AM - 28 JAN 2021 7:04 PM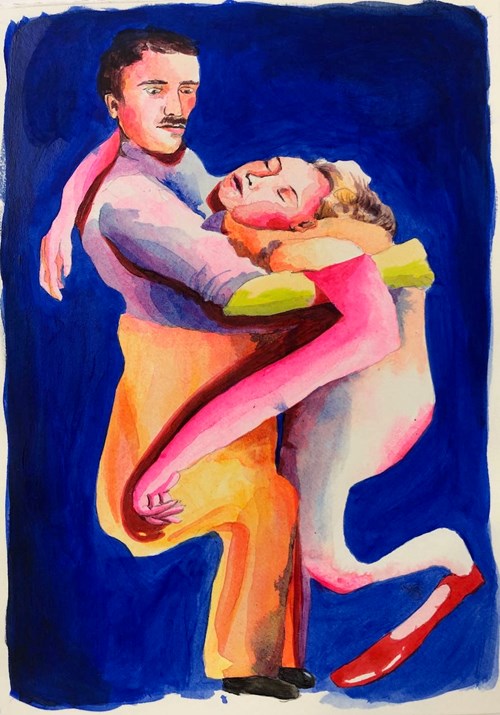 80. Amelie Peace
Keep Going
21 x 15 cm.
Acrylic on paper
Created in 2020
ESTIMATE
£50 - 300
View shipping estimates
This auction has now ended.
Notes
Amélie Peace is a French-born, London based artist who works both in painting and printmaking. Her practice encompasses a number of themes surrounding the human experience. She examines people's need for kinetic connection and how body language influences the ways we manoeuvre within our social construct.
Peace's work is centred around the interactions that take place between people and the endless ways one can decipher human connectivity. The ways in which the figures in her paintings intertwine seems almost theatrical: composed of distorted limbs confined within the canvas frame, their cyclical dance creates a push and pull. Their gazes are at once challenging and comforting, often including the viewer in their interaction, nudging at the importance of each individuals interpretation of the scenes she devises.
A constant in Peace's work is her fascination with hands, as forms that touch and feel, as creators. The roles they play in the paintings enhance the uncanny ambience Peace portrays in her pursuit to depict human emotion.
Recommended for You