Life on Venus III | The Organic, Live Auction
25 FEB 2021 7:00 PM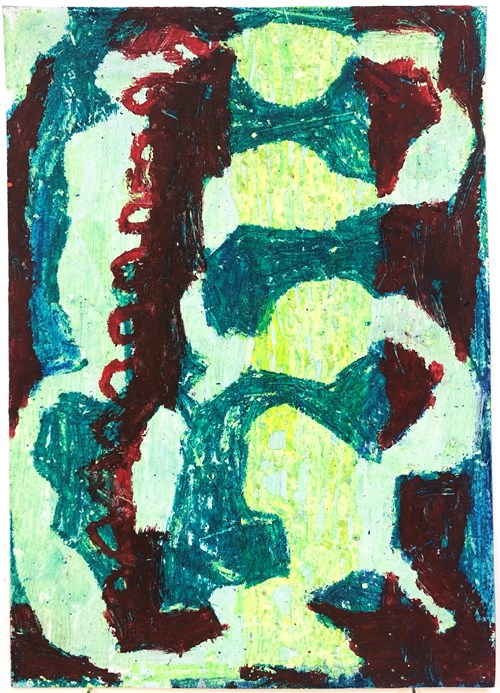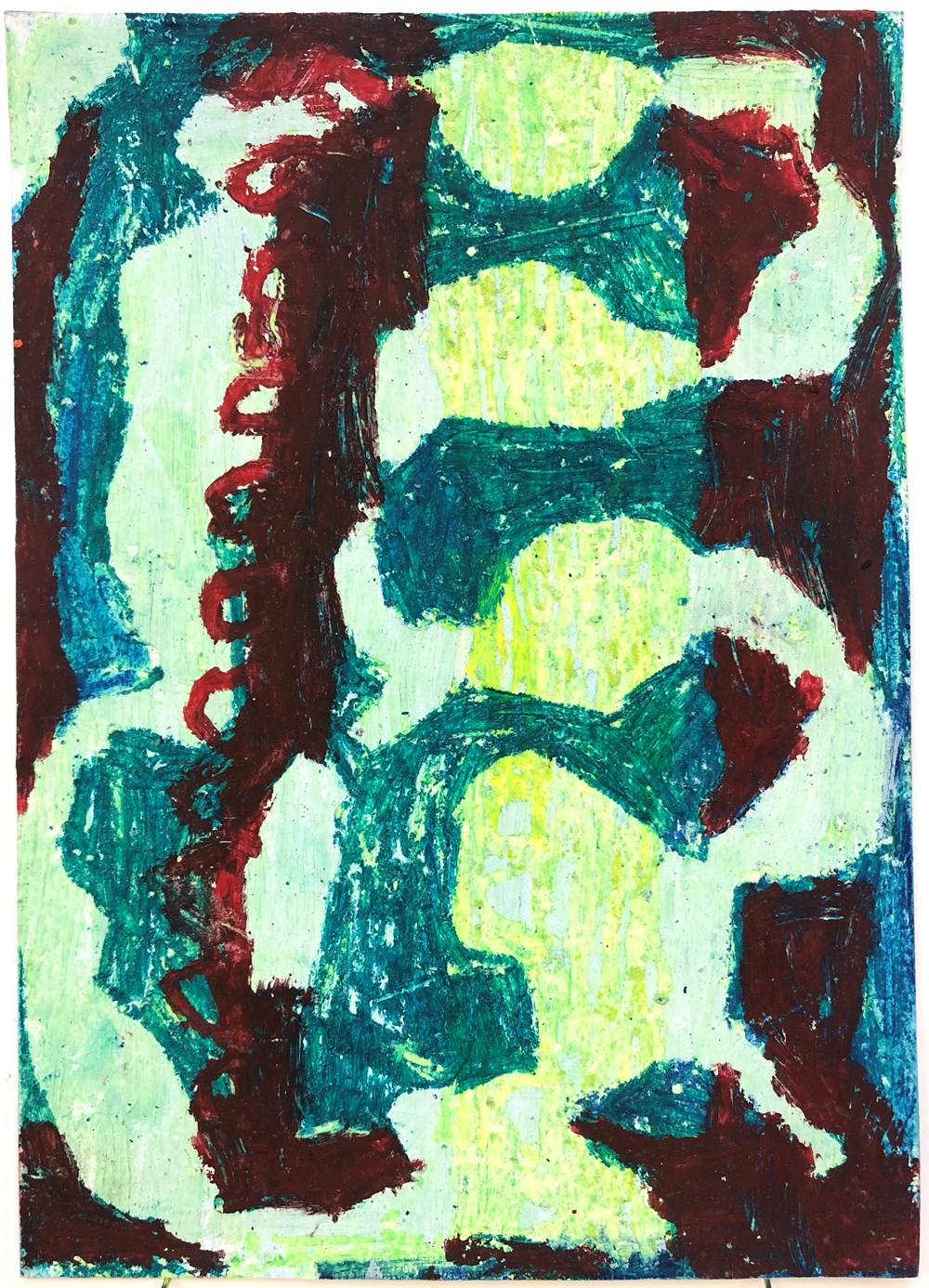 20. Kelly Ewing
Slip
Acrylic paint, oil bar, oil pastel, crayon, spray paint on paper
21 x 15 cm.
Created in 2020


ESTIMATE
£50 - 300
View shipping estimates
Notes
"Bodies, forms, vessels and the objects that occupy them are at the core of my practice. These objects act as stand-in's or extensions of the human body, which are used to interrupt and subvert the space in which they occupy.
The construction of the feminine as object and landscape in traditional irish folklore, mythology and gender politics is the primary concern of my practice. In irish folklore and traditional mythology, the female is propagated as a vulnerable and untrustworthy entity, and similarly with the irish landscape, as rugged, unruly and untamed. In many of these tales, irish women would wander beyond the boundaries of their environment, and would fall victim to fairy abductions; wherein they would be taken to, and held within an 'otherworld'.
Taking this notion of the irish female body as a condemned entity, I explore an alternative female body- something which is unrecognisable in its appearance and forms, yet somehow inherently human. I like to re-imagine the female environment, its insides, textures, masses and lumps, and transform it into an otherworldly space.
Using video, drawing, augmented reality and installation, I am reimagining an alternative female otherworld; a new environment, filled with alien forms and unreal objects. Using augmented reality to project objects into a physical space allows me to reimagine my rural irish surroundings as alien landscapes, with floating masses and lumpy humanoid shapes. Large, bodily sculptures float in space, rotating slowly and pulsating, alongside static sculptures laid on the floor. Each of the works act as an intervention in the space and as a stand in for the physical body." - Kelly Ewing, 2020
Recommended for You