Life on Venus | The Landscape, Timed Auction
08 DEC 2020 10:00 AM - 14 DEC 2020 9:00 PM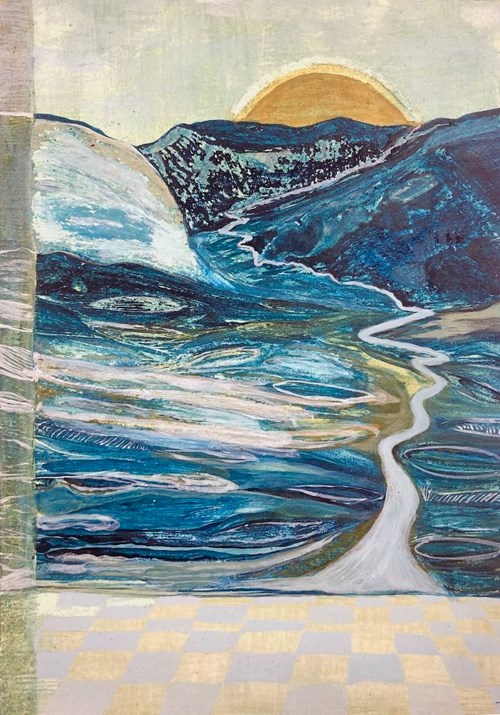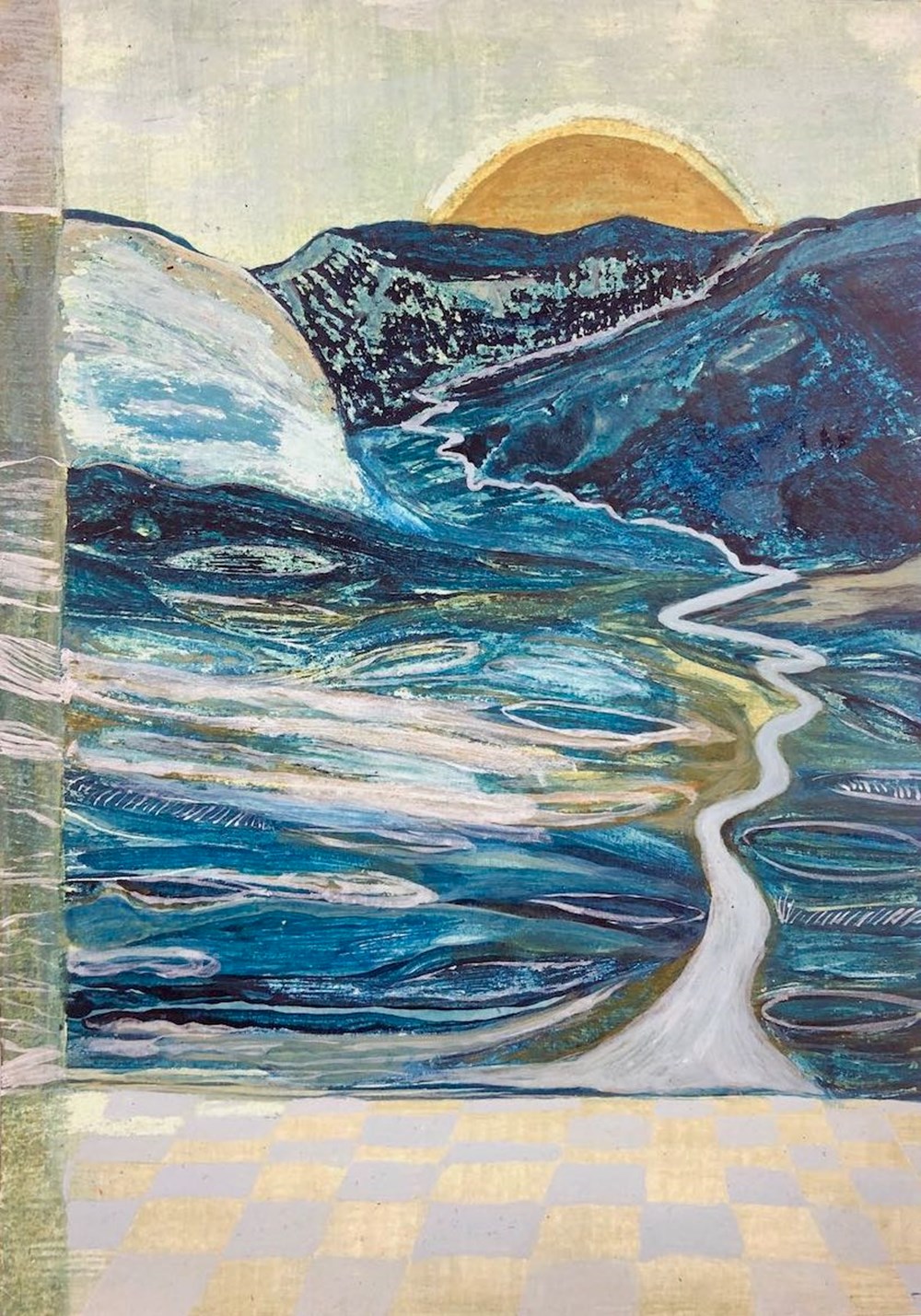 62. Grace Crabtree
Ancient Routes
Egg tempera on paper
21 x 15 cm.
Created in 2020
ESTIMATE
£50 - 300
View shipping estimates
This auction has now ended.
Notes
"My work centres on an exploration of figurative painting, drawing from traditions of fresco and icon painting, and primarily investigating a fragmentary approach to narrative time and space which shifts between historical and contemporary references. Having spent much of the past months, from spring to autumn, walking and swimming along the Jurassic coast, I have started incorporating these landscapes and seascapes into my work. I've often been working from the perspective of a swimmer, caught between the dynamic movement of water and the decorative effect of the resultant patterns.
Undine is a mythological being, a spirit of water, who must marry a human to achieve a human soul and mortality. She appears in different forms through art and literature, from Ovid's Metamorphoses to Laura Marling's song 'Undine'. In my rendition, she drifts with her head on one arm as water swirls about her, the other arm drawing back the water; the figure and water coalesce so that she becomes part-corporeal, part-liquid element."
Recommended for You