Paper | Scissors | Stone
08 NOV 2018 7:00 PM
Alon Zakaim Fine Art, 5-7 Dover St, W1S 4LD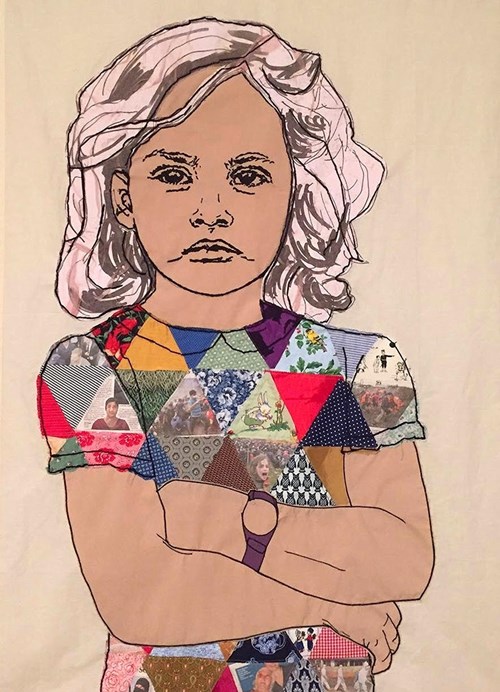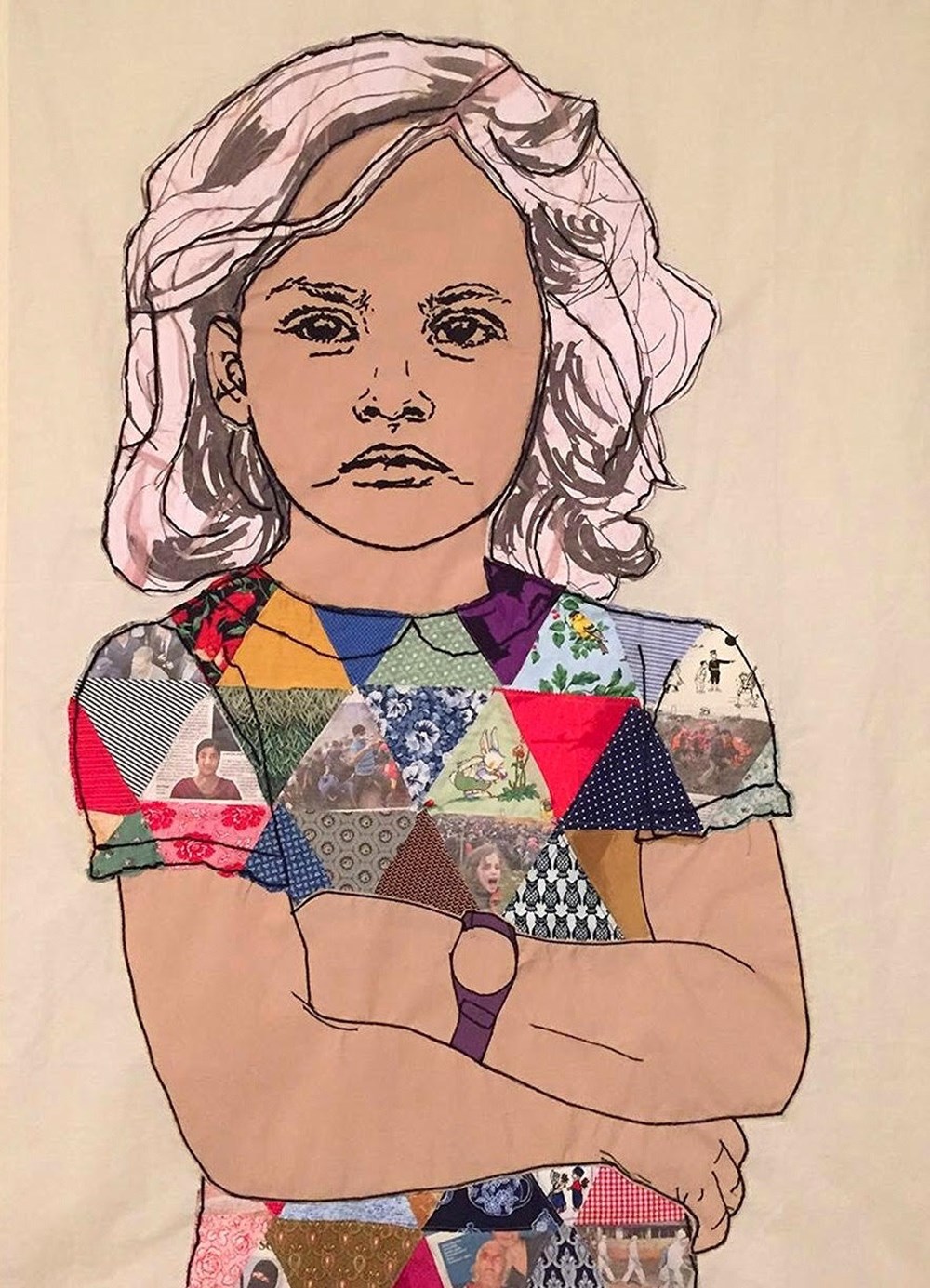 23. Tisna Westerhof
Costume Drama I
Embroidered signature (lower right)
Wool, embroidery thread, fabric and newspaper cut-outs on unbleached cotton
160 x 100 cm.
Created in 2016
ESTIMATE
£1,400 - 2,200
View shipping estimates
This auction has now ended.
Notes
Costume Drama is part of a series of large embroidered wall hangings of young male and female subjects. Tisna combines patterned and decorated patch works, sewing together newspaper reports with fabrics from clothes she wore as a child.
Inspired by Japanese war kimonos, Tisna applies an ancient craft technique, traditionally handed from mother to daughter, to initiate a dialogue about inheritance and creativity in response to media representations of violence, using the needle as a metaphor for repair. Using snap shots of family life and historic documentation imagery as her source material, her subjects, the quietly strong but vulnerable young sitters, explore the theme of innocence. They seem to be disengaged from judgement and criticism, which enables an examination of the principles of equanimity, humility and acceptance that is installed in all of us. The work was exhibited as part of a large retrospective exhibition in The Dutch Centre in London, 2016.

Tisna Westerhof is a London-based artist, working across a range of media. Born in the Netherlands in 1975, Tisna studied Printmaking at the Royal Academy of Art in The Hague and has an MA in Scenography from Central St Martins, London. She is co-founder and director of hARTslane (2012), an experimental art project space in South London and in 2013 she was elected a member of The London Group (1913).
Tisna Westerhof is also including Europe Running Through My Veins ll in the auction.
Recommended for You