Studio Sale 2023 | Cab Kenningale
20 JANUARY 2023 - 06 FEBRUARY 2023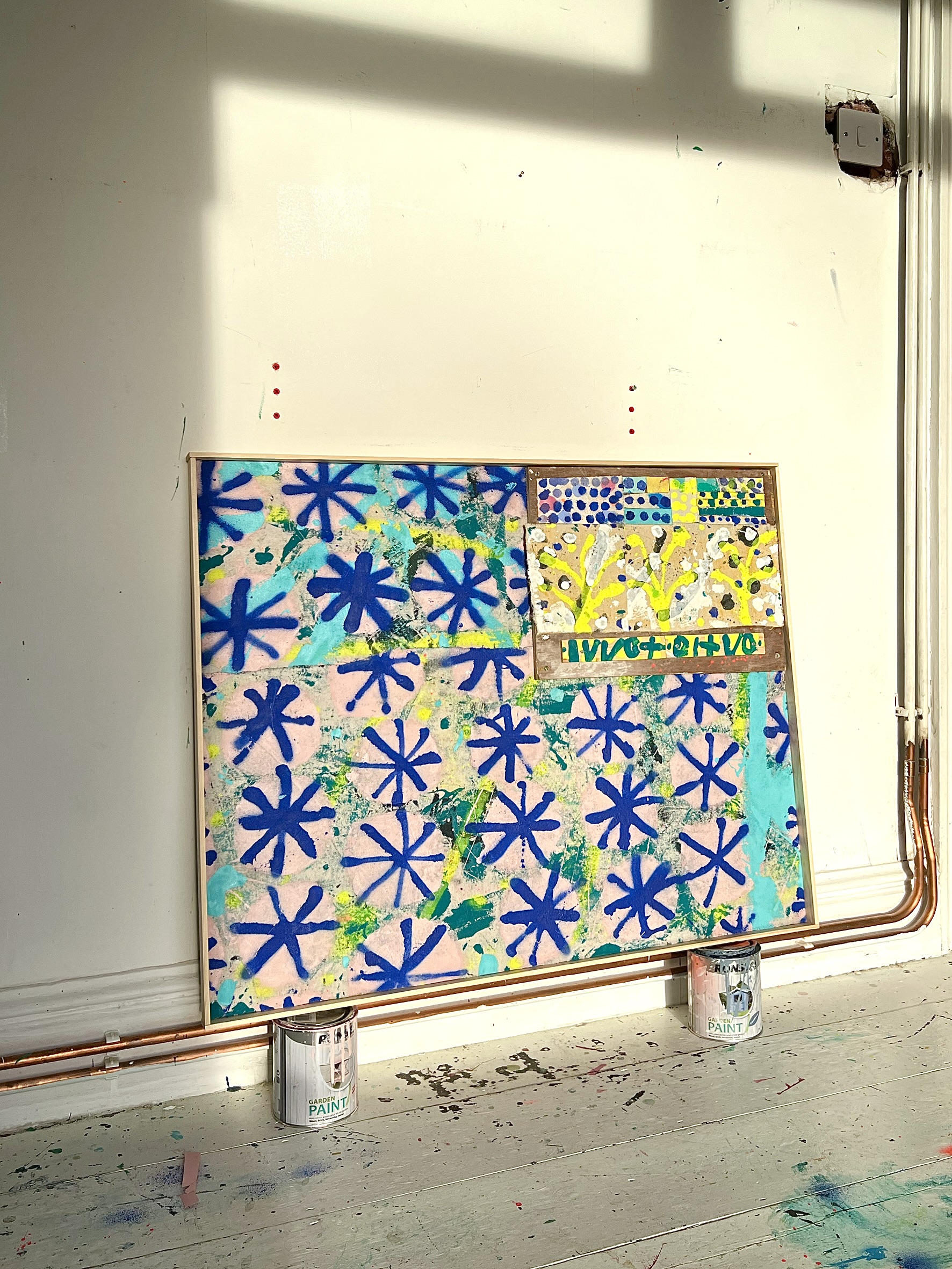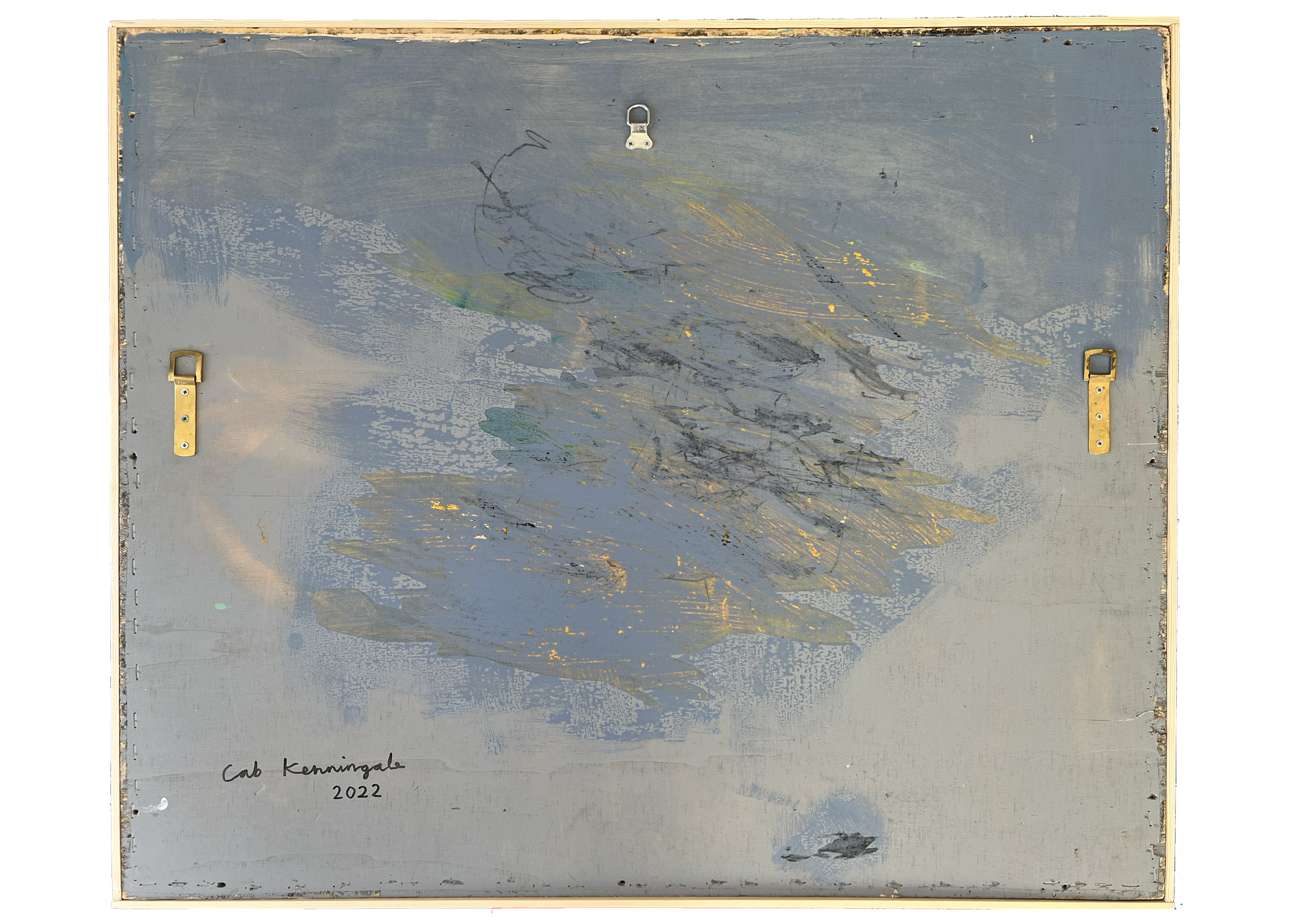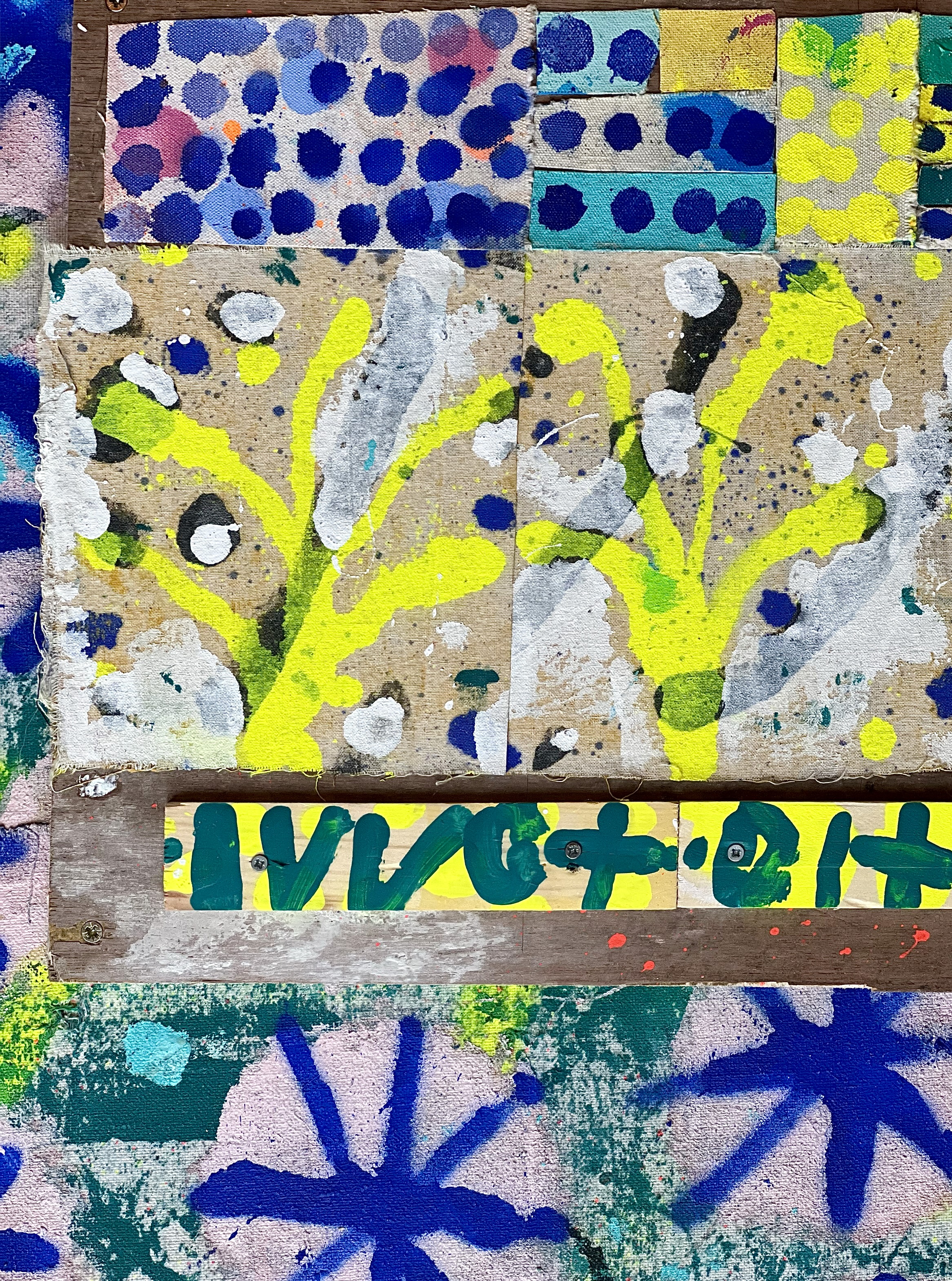 Add to wishlist
2. Cab Kenningale
Construct Ceremonies Out of Thin Air and Breathe Upon Them
Spray Paint, Driftwood, Paint, Screws on canvas
70.5 x 83.5 cm.
Artists panel framed in pine
Signed & Dated (on reverse)
This work is unique.
ESTIMATE
---
£600 - 800
This auction has now ended
Notes
---
Cab Kenningale's work is characterised by collaged pre worked canvas layered onto artists panels. Choosing materials which compliment sharp, fast and instant results, Oil bar, household gloss and spray paint is always close to hand.
Recent exhibitions include, 'Showstopper' at The Saatchi Gallery, London and 'Everything Must Go' at The Fitzrovia Gallery, London.
@cabkenningale
summefur.com