Studio Sale 2023 | Freire Selwood-Miller
20 JANUARY 2023 - 07 FEBRUARY 2023, Ends 03:00 PM
A Studio Sale of works of art direct from the studio of artist Freire Selwood-Miller.
Timed Auction Ends
7 February, 3pm (GMT)
Freire Selwood-Miller is an abstract artist exploring her chosen subject through both painting and drawing. Her large-scale abstract paintings have mostly been inspired by her times spent at sea whilst on board boats and the emotions ignited by the vast ocean stretched out before her. She currently resides and works out of her studio on the north coast of Cornwall where she is inspired by the surrounding land, sea and skyscapes everchanging with the seasons and weather. She uses acrylic, oils, graphite, charcoal and indian inks. Her abstract artwork is created by rotating the canvas throughout the painting process for an ethereal and immersive feel.
Freire has a deep desire within her to create. This work is a personal journey through the form of paint. In her own words it is essentially a feeling, an emotion simply thrown at the canvas becoming a form of therapy.
Recently she has re-connected with her love of the human form and is enjoying exploring the figure in various mediums such as Indian ink, charcoal, paint and printing and has chosen to continue this exploration over the next year with new works being released soon."When I am drawing from life or mind I am not necessarily seeing the figure as a figure, I see the shapes formed by a pose or movement and the ethereal play with shadow and light and a feeling I want to portray in the final piece"
Freire currently has work on show at Bluntrock Micro Brewery in Rock, Cornwall.

Bidding Enquiries
[email protected]
Monthly Payment
Monthly payment options are available for this artwork.
To hear the latest news follow @theauctioncollective on Instagram and sign up to the mailing list here.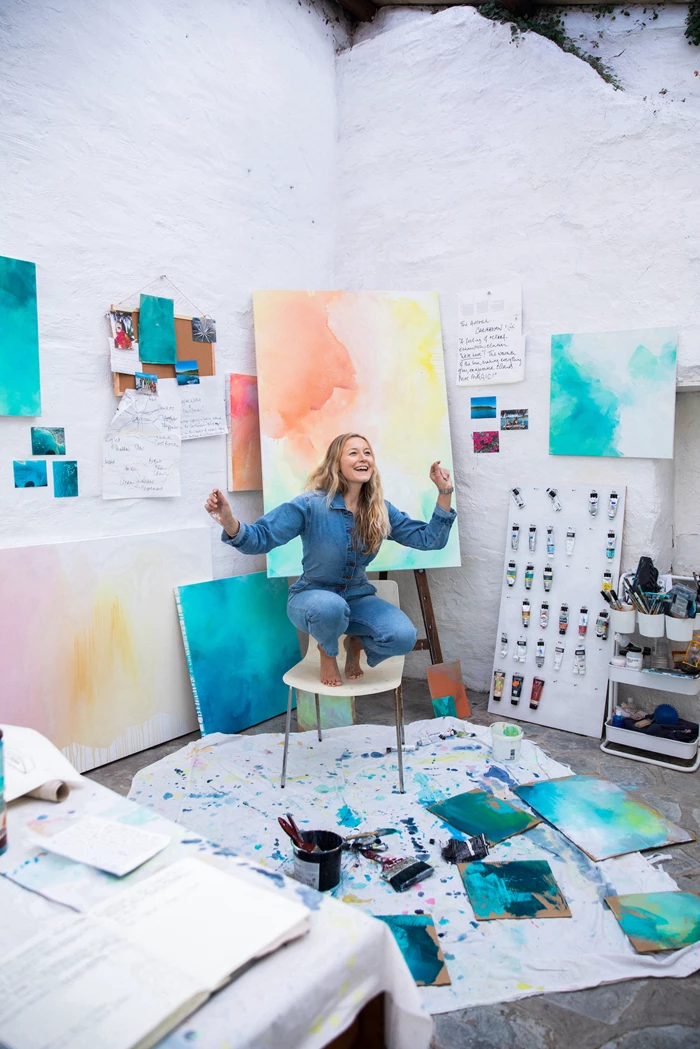 Join the auction
You must register to bid in this auction