Studio Sale 2023 | Hannah Forward
20 JANUARY 2023 - 08 FEBRUARY 2023, Ends 11:00 AM
A Studio Sale of works of art direct from the studio of artist Hannah Forward.
Timed Auction Ends
8 February, 11am (GMT)
Hannah Forward has slowly been developing a love for creating small, esoteric, intimate paintings alongside her work as a printmaker. Inspired by cinema and film photography, she paints with acrylic on smooth wood and manages to capture a warm, nostalgic feeling even in the smallest of her works.
She's represented by Don't Walk Walk Gallery, Deal and Atelier Beside the Sea Gallery, Brighton. She also sells her paintings worldwide through her website shop.
Hannah's paintings have been described as:
"An ongoing series of small, precious paintings, with many of the details skipped over. Like postcards from a dream, they leave it for the viewer's imagination to finish the story."

Bidding Enquiries
[email protected]
Monthly Payment
Monthly payment options are available for this artwork.
To hear the latest news follow @theauctioncollective on Instagram and sign up to the mailing list here.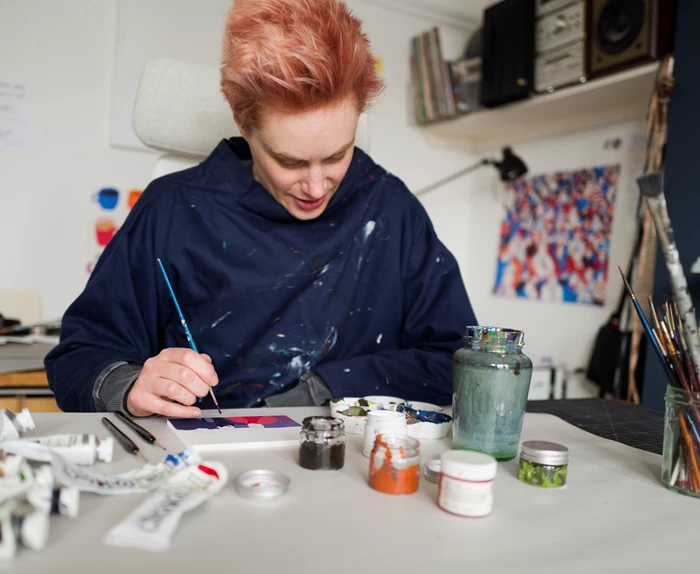 Join the auction
You must register to bid in this auction