Studio Sale 2023 | Jonathan Lawes
20 JANUARY 2023 - 08 FEBRUARY 2023, Ends 03:00 PM
A Studio Sale of works of art direct from the studio of artist Jonathan Lawes. 
Timed Auction Ends
8 February, 3pm (GMT)
Jonathan Lawes is an artist and designer based in south east London, experimenting predominantly with the silkscreen printing process.
Jonathan graduated from Leeds Arts University in 2009 with a BA in Printed Textiles & Surface Pattern Design, before moving abroad and spending the best part of a decade living and working in Berlin. In 2018 he relocated back to the UK and began developing his practice further.
Jonathan creates prints with a distinctly graphic edge, reflecting his love of geometry, shape, and pattern. He has a keen eye for nuance and layering, paying close attention to colour and detail. Abstract compositions are formed organically and develop over time due to his genuine enthusiasm for, and evolution of, the printing process.

Bidding Enquiries
[email protected]
Monthly Payment
Monthly payment options are available for this artwork.
To hear the latest news follow @theauctioncollective on Instagram and sign up to the mailing list here.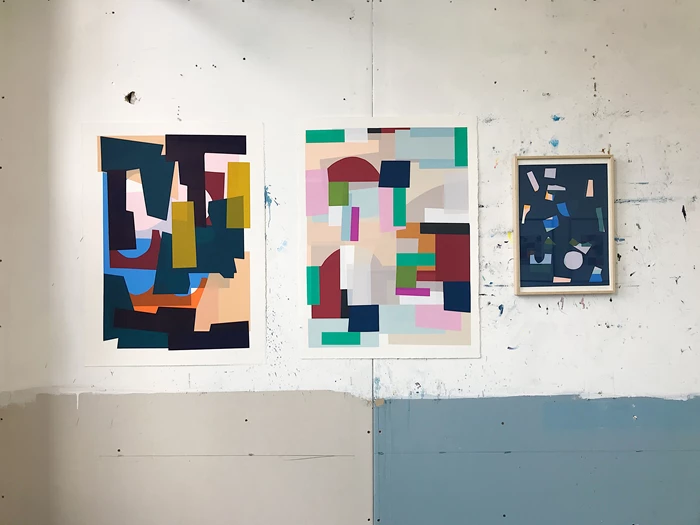 Join the auction
You must register to bid in this auction