Studio Sale 2023 | Lorna Sinclair
20 JANUARY 2023 - 09 FEBRUARY 2023, Ends 11:00 AM
A Studio Sale of works of art direct from the studio of artist Lorna Sinclair.
Timed Auction Ends
9 February, 11am (GMT)
Payment
Payments for this auction will be handled directly by the artist.
Lorna Sinclair is a Scottish artist currently living and working in Glasgow. Graduating from Duncan of Jordanstone College of Art & Design in 2017 with a BA(Hons) in Fine Art, Lorna has exhibited work across Europe, whilst recently completing Art Residencies in Cyprus and Berlin.
Lorna paints to create new, colourful realities. Using a highly saturated palette, strong contrasts and rich patterns, Lorna strives to create an immediate impact through her work. Colour moves her to paint, and is used to explore Lorna's keen interest in aestheticism and harmony within her images. Inspiration is drawn from experiences: scenes from Lorna's everyday domestic spaces are merged with majestic landscapes from travels. Merging abstraction with realism, inside spaces with imagined dreamscapes, Lorna invites the viewer to enter a world that explores the life-infusing force of colour.
Bidding Enquiries
[email protected]
Monthly Payment
Monthly payment options are available for this artwork.

To hear the latest news follow @theauctioncollective on Instagram and sign up to the mailing list here.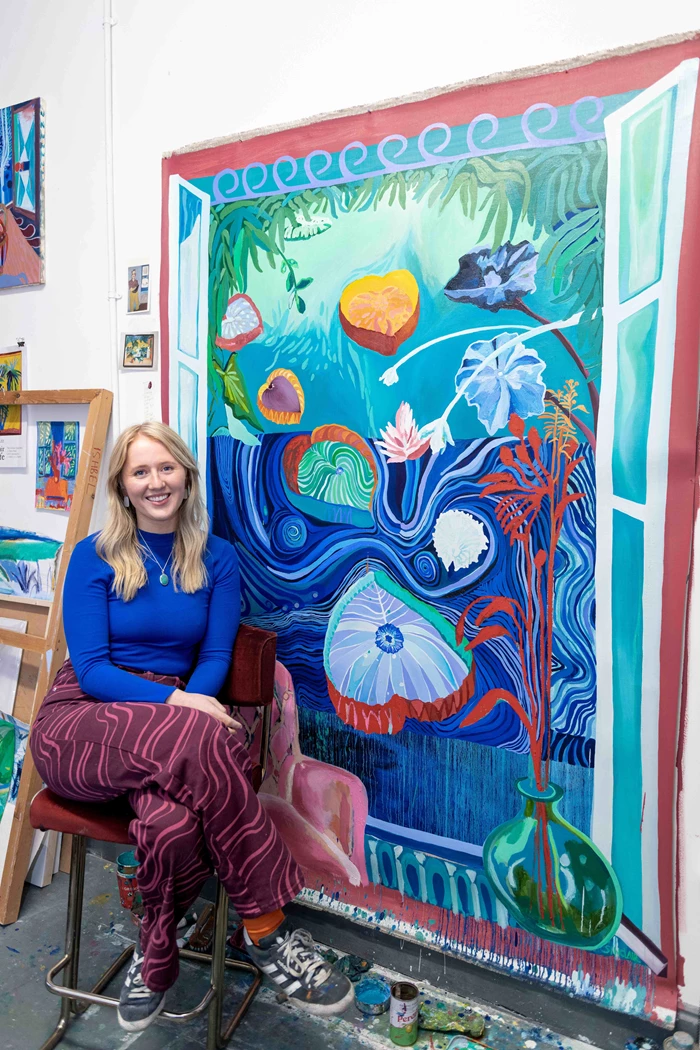 Join the auction
You must register to bid in this auction