Studio Sale 2023 | Lucy Smallbone
20 JANUARY 2023 - 09 FEBRUARY 2023, Ends 12:00 PM
A Studio Sale of works of art direct from the studio of artist Lucy Smallbone.
Timed Auction Ends
9 February, 12pm (GMT)

"My work looks at the merging of fictional and real space, how stories and our memories can affect and alter our view of a place. Nothing in our lives except big milestones are documented as much as holidays. But these memories are never truly our own. Photos, other people's narrative often distorts our own, as we are used to accessing these types of images through a lens and especially a rose tinted one.

So I present amplified images made to provoke the viewers own memories. Hoping to drench memories in colour and movement".
Smallbone is a recipient of such prizes as the Haworth trust grant(2011), the David Balladie travel prize(2009) and travelled to Chernobyl thanks to the Duveen Travel Prize(2016).

Bidding Enquiries
[email protected]
Monthly Payment
Monthly payment options are available for this artwork.
To hear the latest news follow @theauctioncollective on Instagram and sign up to the mailing list here.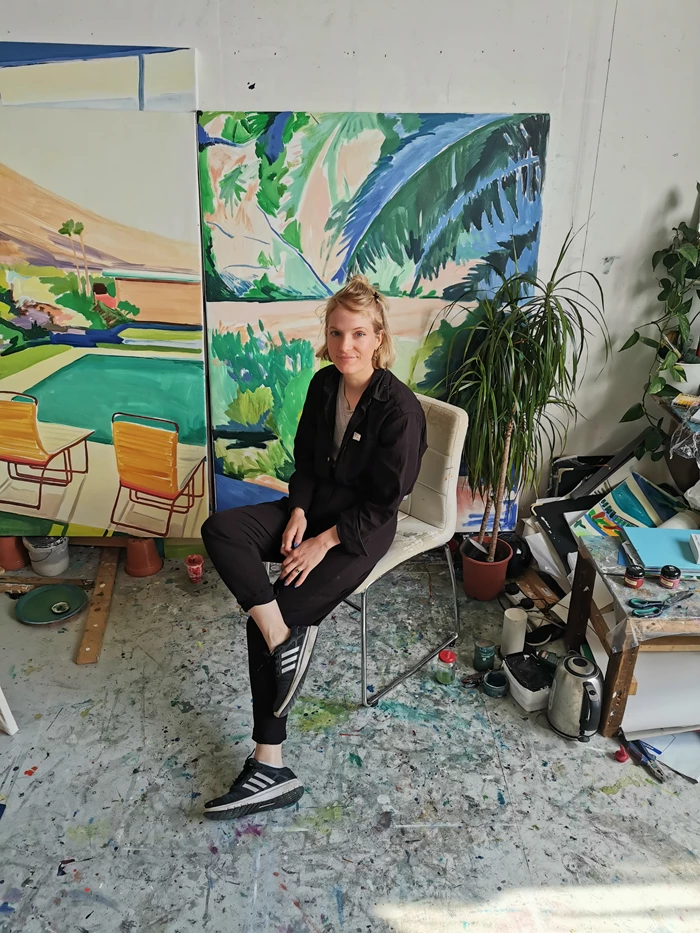 Join the auction
You must register to bid in this auction