Studio Sale 2023 | Marcus Aitken
20 JANUARY 2023 - 09 FEBRUARY 2023, Ends 01:00 PM
A Studio Sale of works of art direct from the studio of artist Marcus Aitken.
Timed Auction Ends
9 February, 1pm (GMT)
Marcus has had an impressive few years with various press features and exhibitions, including a show at Art Basel in Miami, a residency in Tuscany, and various collaborations with fashion brands in Singapore, Japan, and London.
This studio sale is a fantastic opportunity to collect some of Marcus' more experimental and early works at a very attractive price.
Marcus is a contemporary artist living and working in South London. Known for his gestural paintings, Marcus uses a combination of layering, distressing and blending to present a multifaceted surface to his work. His background in design has developed his artistic style creating cutting-edge abstract works.
He has shown in exhibitions internationally and has collectors around the globe. His work has been featured by various publications including Schön! Magazine, Art Plugged, Saatchi Online, Soft Punk Magazine, Highsnobiety, Trebuchet, Condé Nast, and Culture Trip.

Bidding Enquiries
[email protected]
Monthly Payment
Monthly payment options are available for this artwork.
To hear the latest news follow @theauctioncollective on Instagram and sign up to the mailing list here.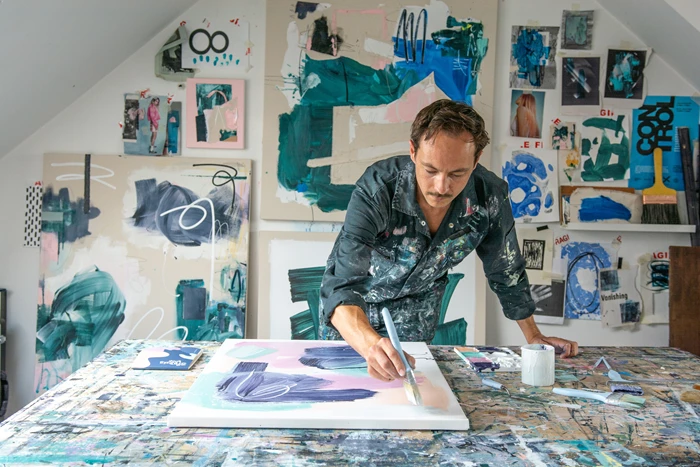 Join the auction
You must register to bid in this auction