Studio Sale 2023 | Poppy BH
20 JANUARY 2023 - 10 FEBRUARY 2023, Ends 11:00 AM
A Studio Sale of works of art direct from the studio of artist Poppy BH.
Timed Auction Ends
10 February, 11am (GMT)

Poppy BH is an illustrator based between London and her family home in Ireland. Working with pens and pastels, she makes small scale drawings which act as starting points for larger paintings or ornamental and functional ceramic sculptures. Having grown up in a chaotic, crazy household with her many siblings and animals, her work is defined by playful compositions, colours and linework.
These drawings were all made in 2022 as part of a series of small drawings that explored landscape, interiors and food.
Payment
Payments for this auction will be handled directly by the artist.
Bidding Enquiries
[email protected]
Monthly Payment
Monthly payment options are available for this artwork.
To hear the latest news follow @theauctioncollective on Instagram and sign up to the mailing list here.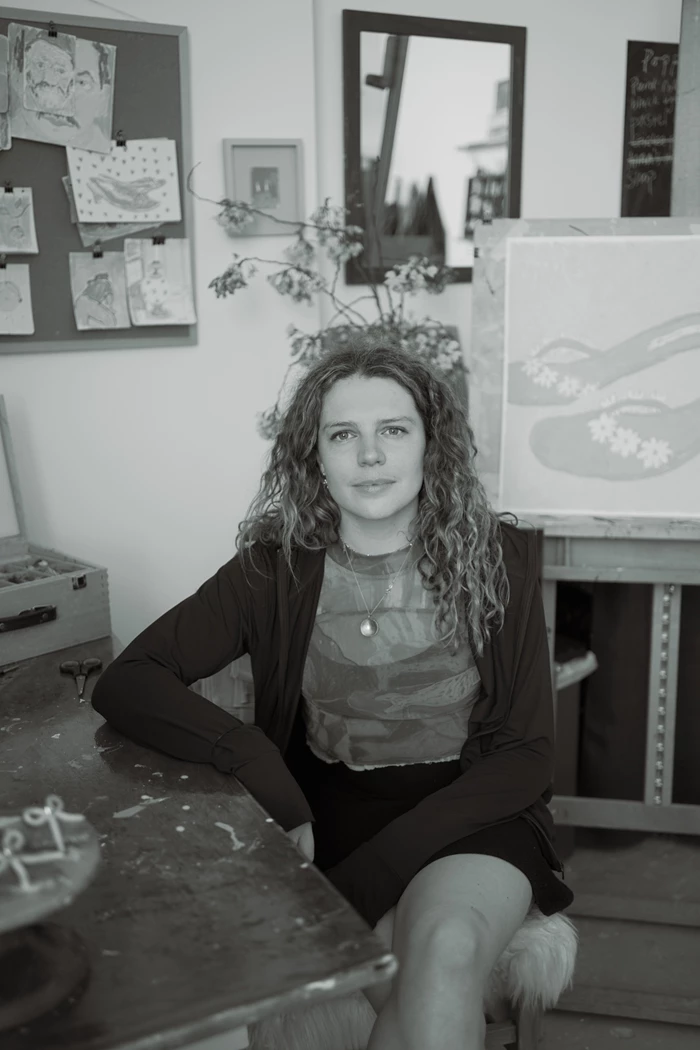 Join the auction
You must register to bid in this auction