The Doodle Bull
03 FEBRUARY 2023 - 24 FEBRUARY 2023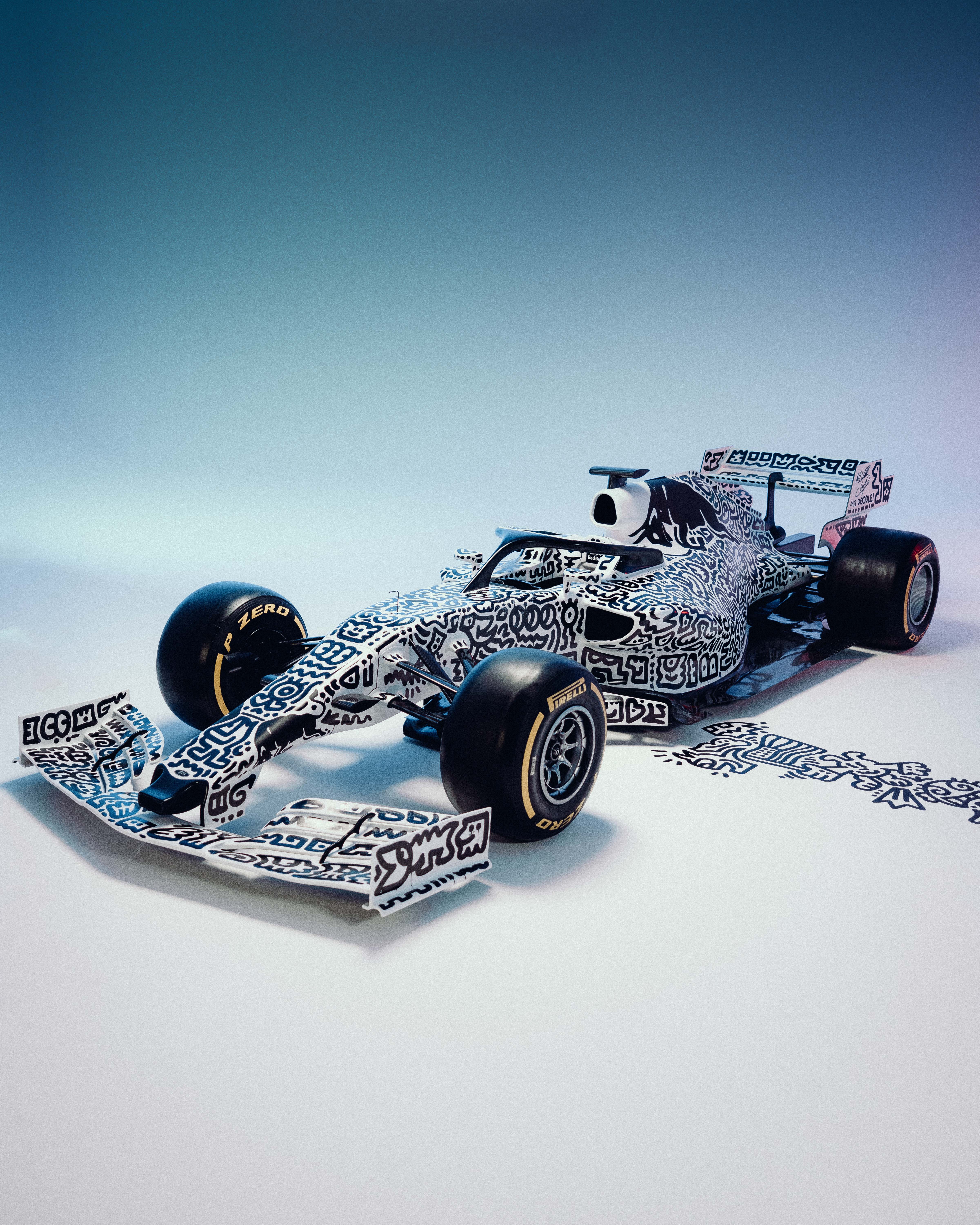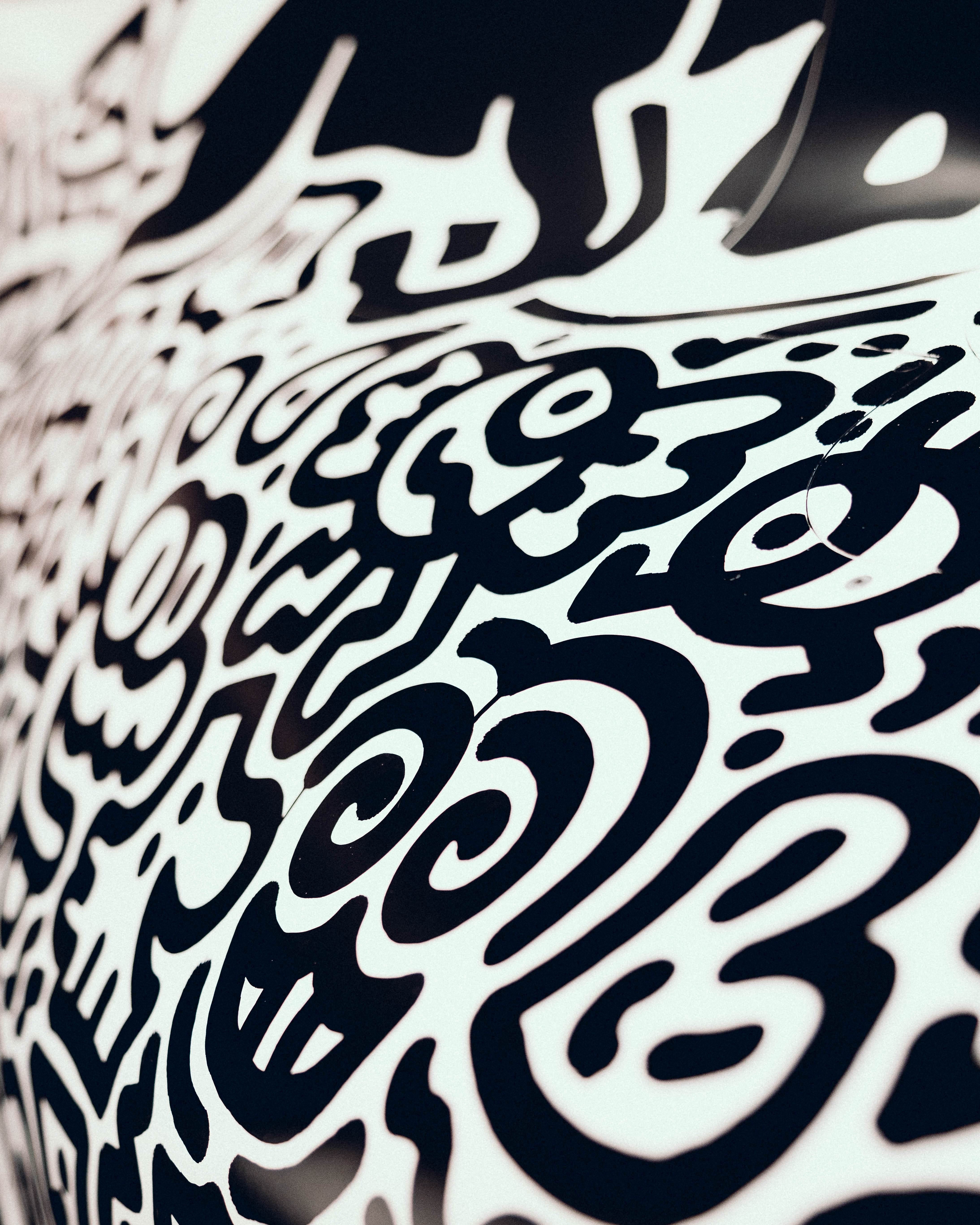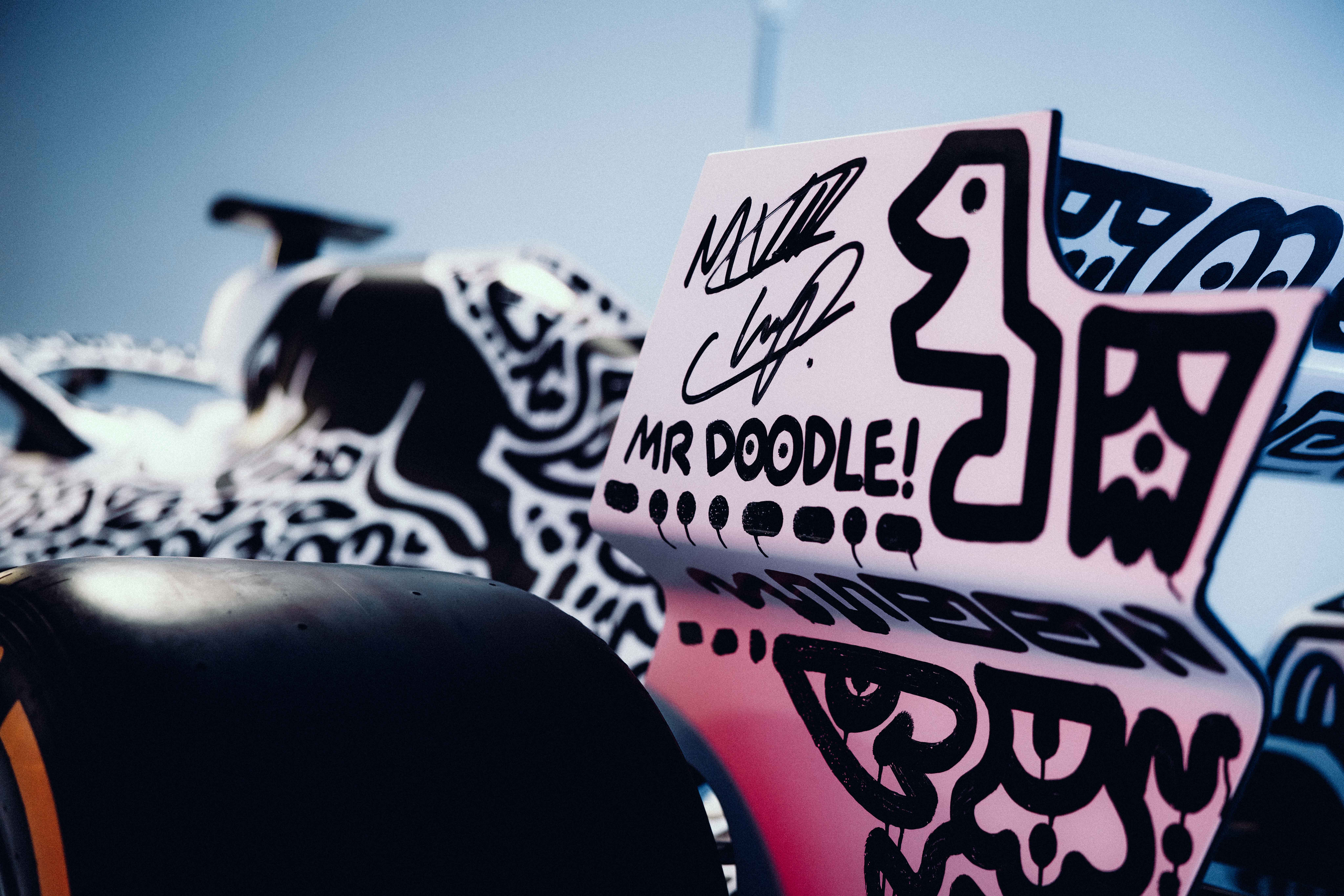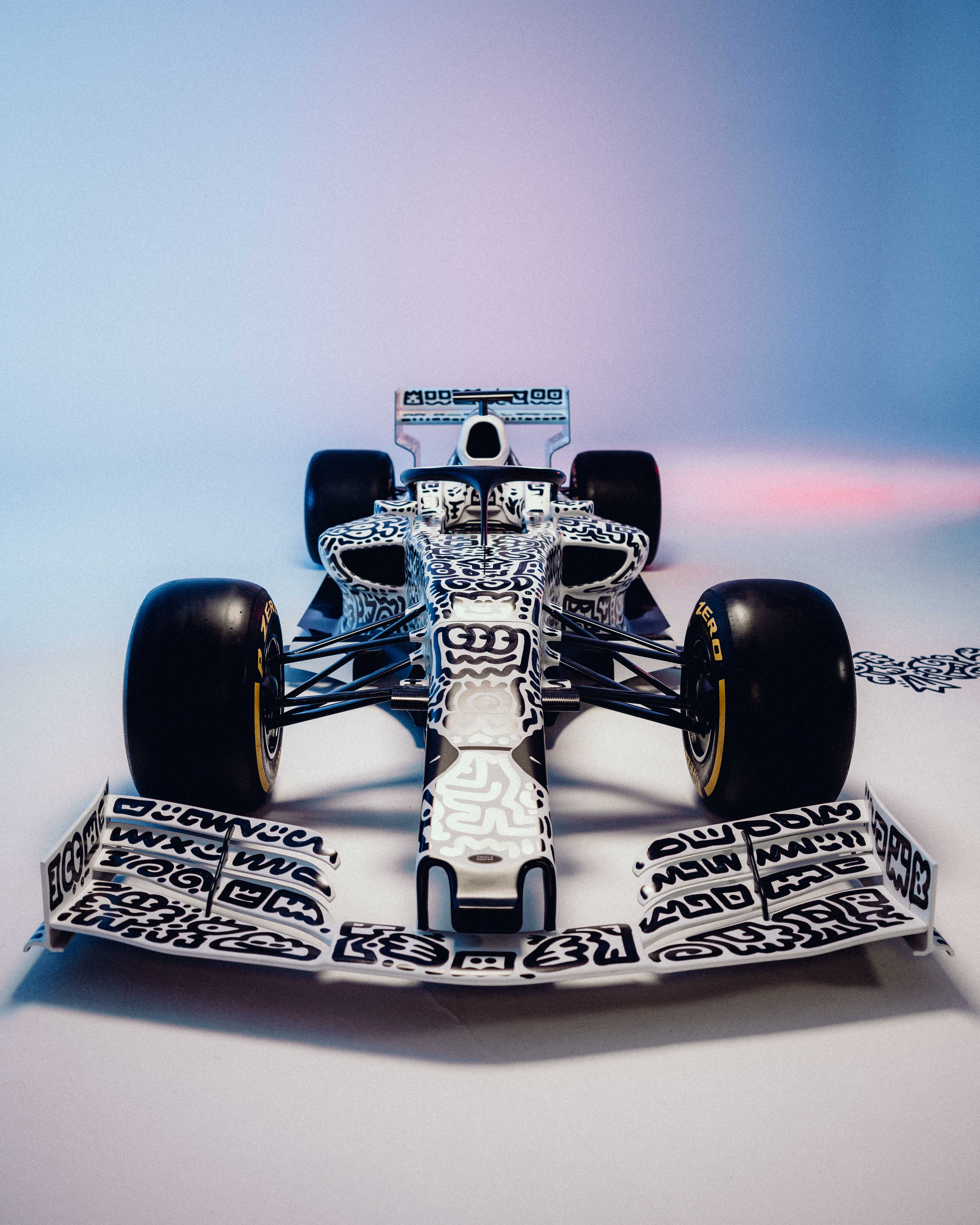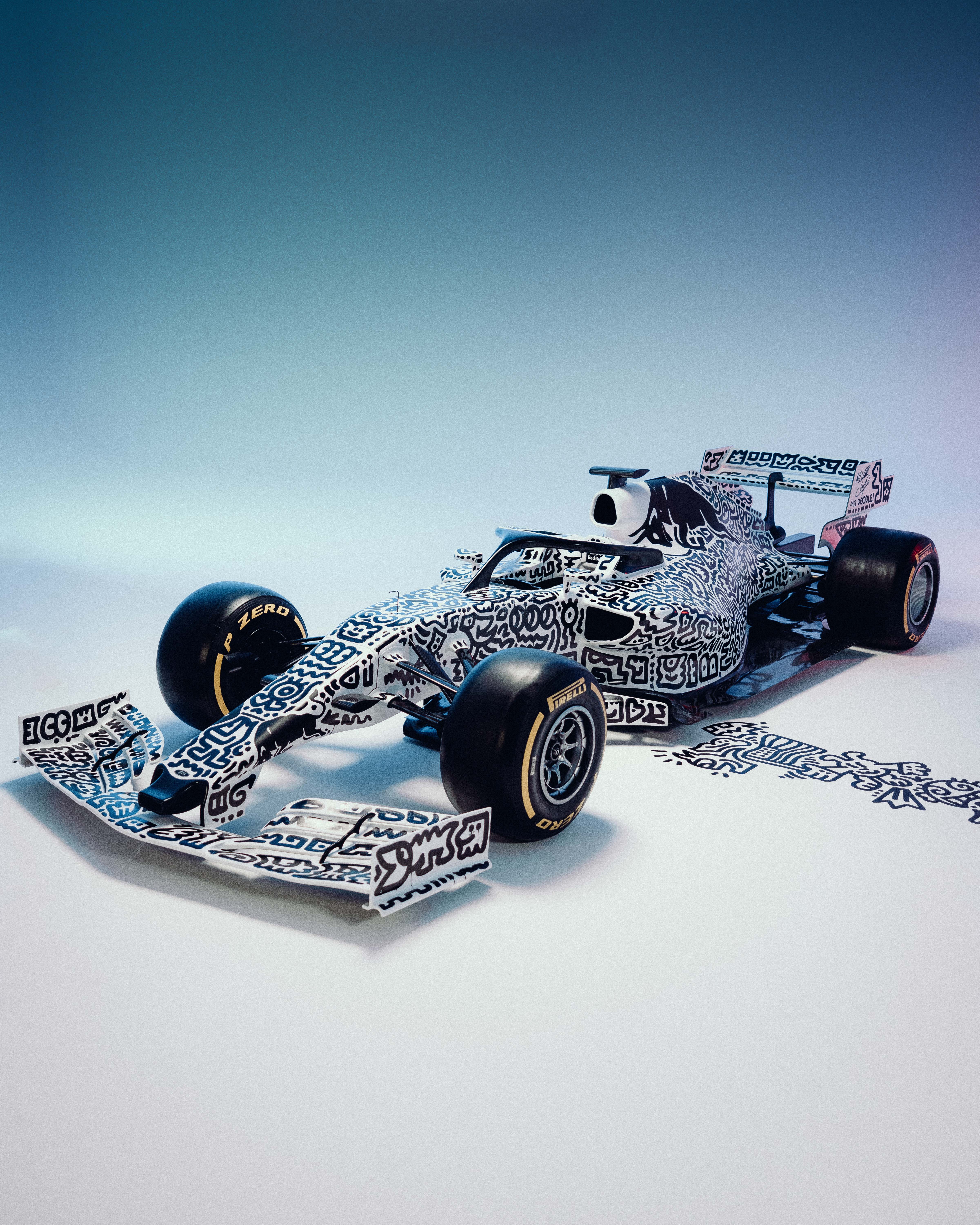 Add to wishlist
1. Mr Doodle
The Doodle Bull
Signed on the rear wing by Mr Doodle & both Oracle Red Bull Racing F1 drivers Max Verstappen and Sergio 'Checo' Pérez
Black Permanent Ink
Red Bull Racing RB14 show car.
530 x 200 x 160 cm.
(Without nose: 450 x 200 x 160 cm.)
450 kg.
This object is unique.

Sold: £220,000

Additional Terms of Sale
Photo ID and proof of funds are needed to bid in this auction. The deadline to submit these documents is Thursday 23 February, 4.00 pm (GMT). For more information contact [email protected].

65% of the Net Proceeds of the sale of 'The Doodle Bull' will be donated to Wings for Life UK Spinal Cord Research Foundation, registered as a charity in England and Wales (1138804). www.wingsforlife.com.

Terms and Conditions Governing the Sale of 'The Doodle Bull' by Red Bull Technology Limited ("Red Bull").

The winning bid price includes UK VAT, where applicable.
This auction has now ended
Notes
---
The Team's entry for the 2018 season, the RB14, brought Oracle Red Bull Racing four victories – including Daniel's historic win at Monaco – 13 podiums and two pole positions. It collected a total of 419 points in the Constructors' Championship, helping the Team to a third-place finish that season.
The RB14 has a unique place in the Team's history in that it was the first car to race with the now ubiquitous Halo. And this one is even more exceptional thanks to the creative talents of Sam Cox, otherwise known as Mr Doodle.

Mr Doodle, otherwise known as Sam Cox, is a British artist who rose to fame in 2017 and has since doodled his entire house while taking the art world by storm.
He's now turned his attention to Formula One, after being invited to doodle the Oracle Red Bull Racing RB14.
Imprinting his signature style by hand across the entire static show car, Mr Doodle left only one space blank. Inviting the Team's drivers Sergio 'Checo' Perez and two- time world champion Max Verstappen to sign the rear-wing end plate alongside his own signature.
The auction for this one-off collaboration will run for three weeks and the profits from the sale of the Doodle Bull will be supporting the official charity of Oracle Red Bull Racing: Wings for Life.

--

Terms and Conditions Governing the Sale of 'The Doodle Bull' by Red Bull Technology Limited ("Red Bull").
Oracle Red Bull Racing contact email: [email protected]
Charity contact: [email protected]