The Summer Auction 2019
06 JUL 2019 6:00 PM - 06 JUL 2019 8:00 PM
Candid Arts, London EC1V 1NQ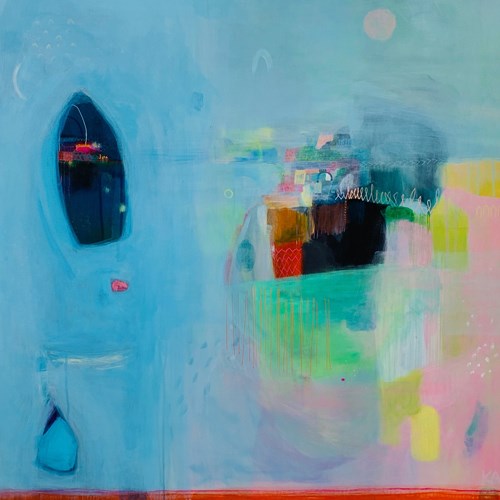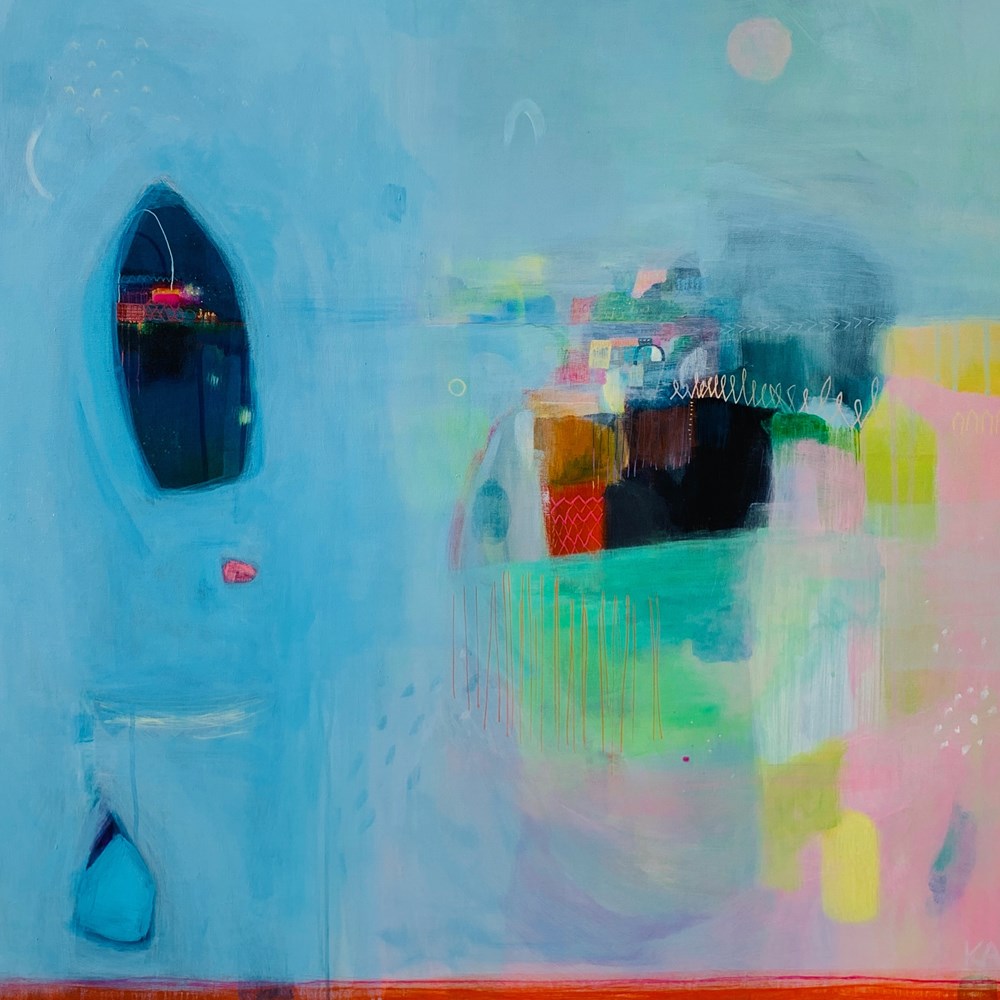 46. Kate Trafeli,
Leaving
Signed 'KAT' (lower right) and dated '2019' (on the reverse)
Acrylic on canvas
90 x 90 cm.
Painted in 2019
ESTIMATE
£1,600 - 2,600
View shipping estimates
This auction has now ended.
Notes
Leaving is inspired by the a visit back to the artist's home town in rural Washington State, USA.
Kate Trafeli has lived and travelled extensively in America and Italy. The language, history and culture of Italy heavily influence her iconography and palette. She explains:
"In my work I explore distance of both people and places, and of memory and emotion. How feelings about experience can make certain moments or experiences feel very present although far distant in time. Worlds within worlds often emerge in my larger works and this one takes viewers to somewhere 'else' both restful and mysterious. It is a work that can be looked at again and again, 'seeing' something new every time."
"In my current body of paintings I am interested in colour theory, memory and structure: how colours interact and affect one another combined with composition to make a whole that is mysterious and transporting. I explore how individuals instinctively relate to colour
and shape strongly and uniquely. I also have synesthesia, a condition in which one sense or feeling is simultaneously perceived by one or more additional senses."
Accolades
Kate Trafeli has a degree in Fine Art from the University of Michigan Ann Arbor and now lives and works in North London. Kate's work has been exhibited internationally including five solo shows in Italy and a recent solo exhibition, Desire Lines at After Nyne Gallery in London. Group exhibitions include Beyond the Past at Skylark Galleries 2, London.
Recommended for You