Willard Wigan for Mask our Heroes
20 DECEMBER 2020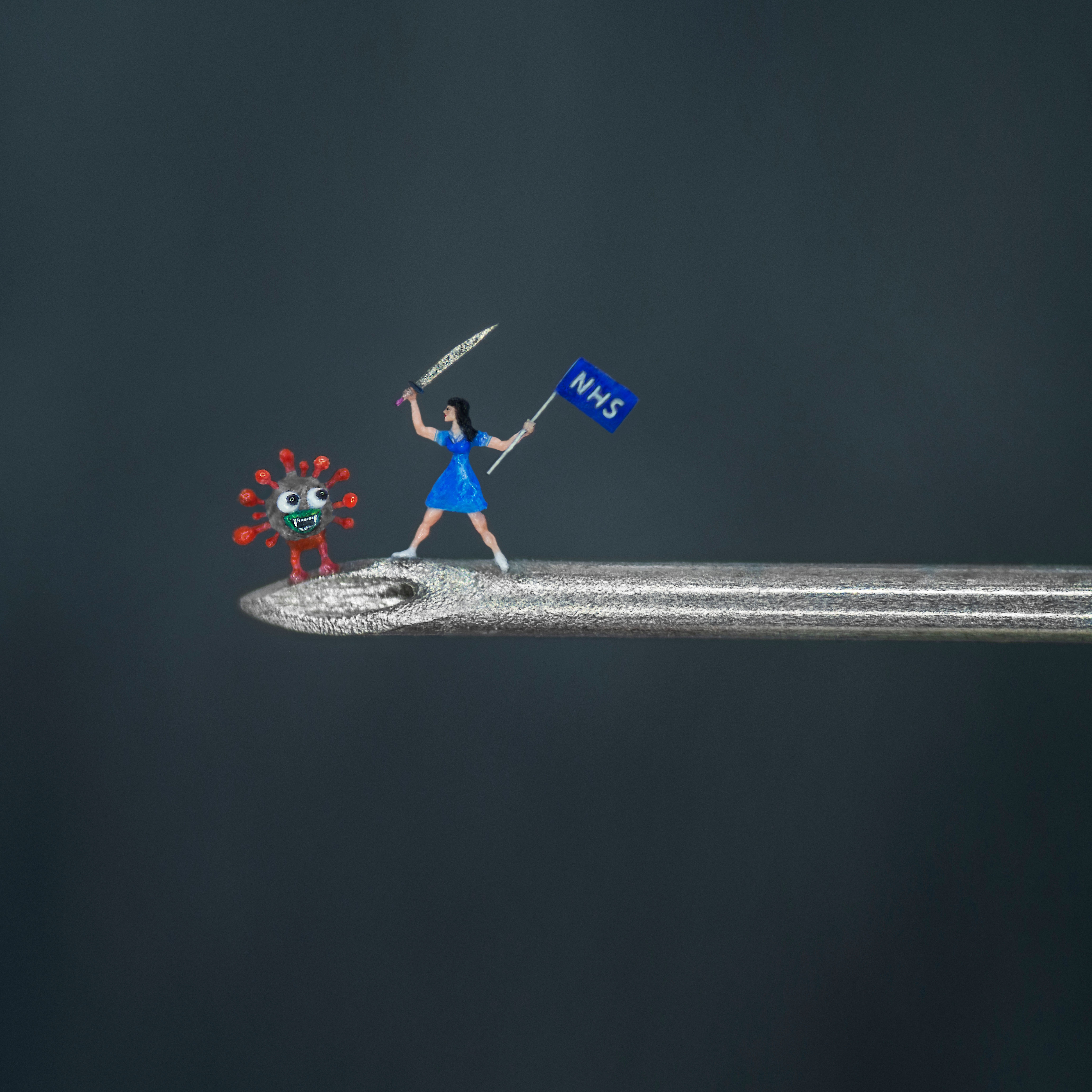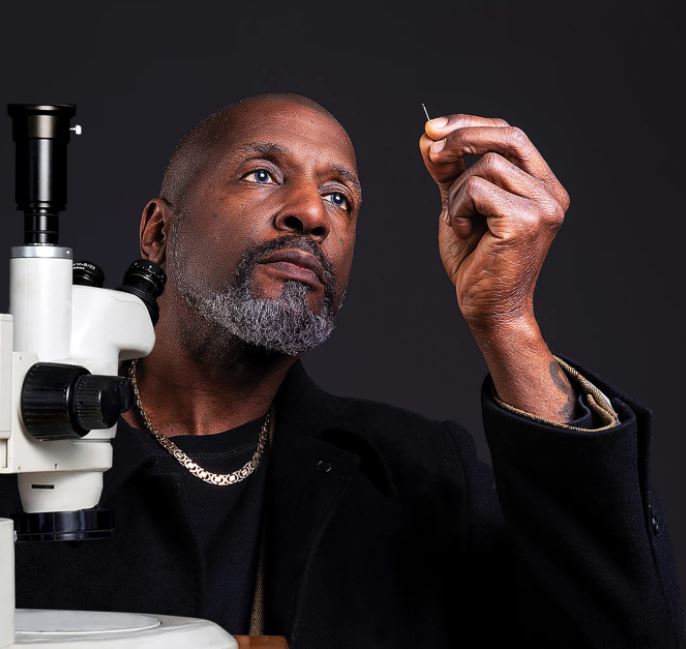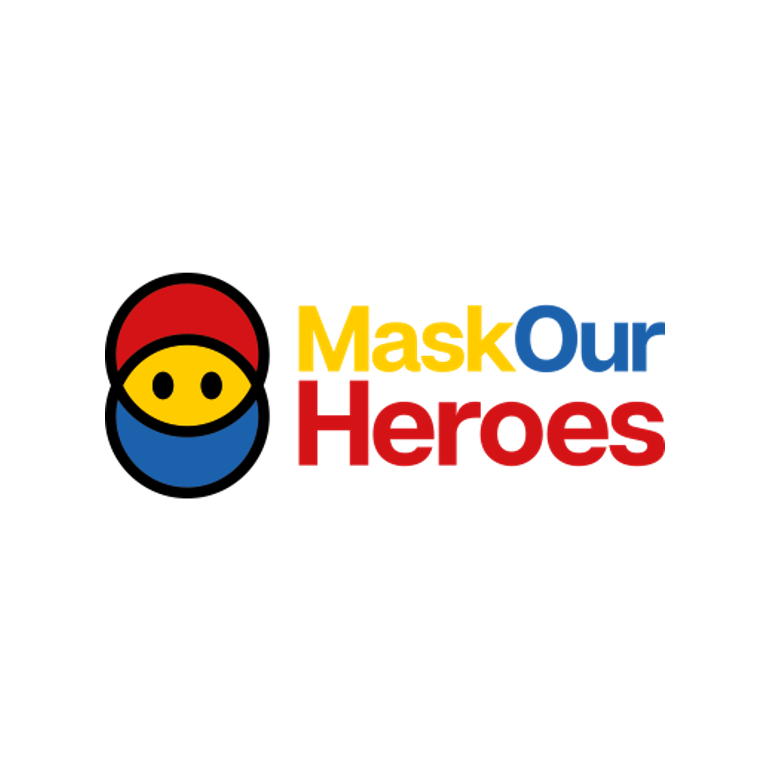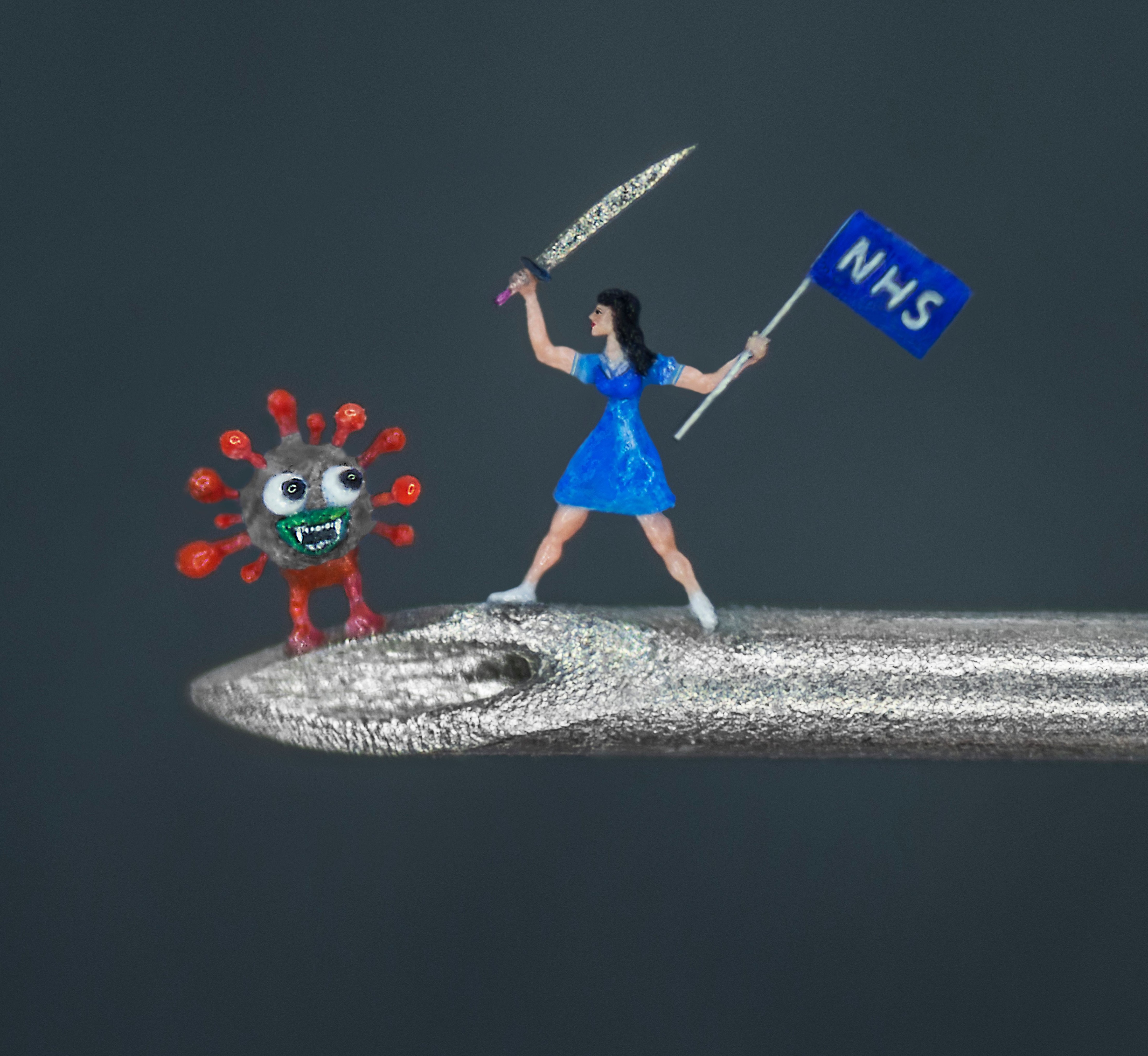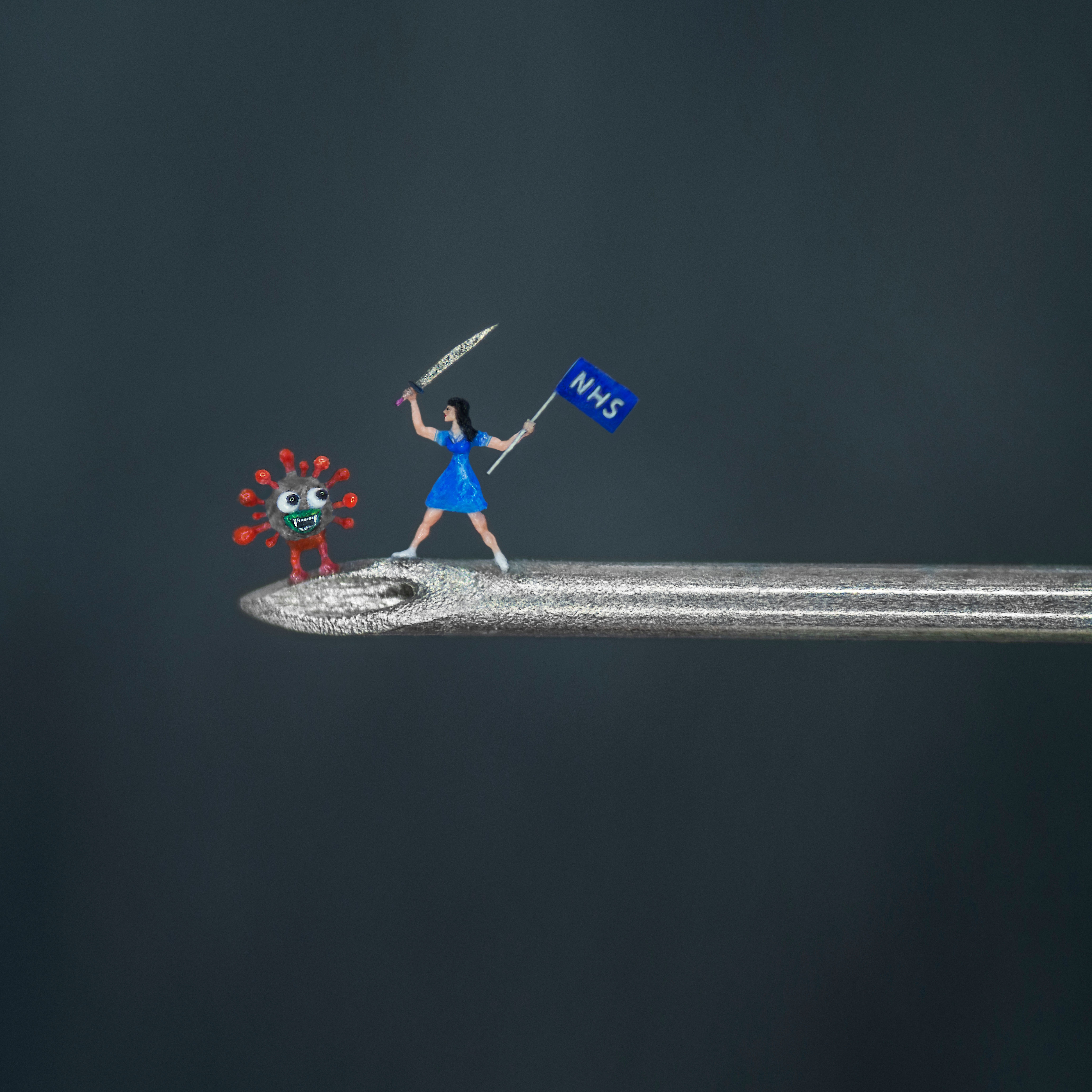 Add to wishlist
1. Willard Wigan
The Invisible Battle
Micro sculpture mounted on hypodermic needle
Height: Less than 0.5 mm.
Created in April 2020
This work is sold with a certificate of authenticity.
Mask our Heroes request that the winner bidder considers including the sculpture in their 2021 Art Trail. [email protected] for more information.
ESTIMATE
---
£150,000 - 200,000
View shipping costs
Notes
---
This sculpture depicts a nurse holding the standard of the NHS, facing a virus character. It is mounted upon the sharp tip of the thinnest available hypodermic needle - both characters from this sculpture would fit comfortably inside a full stop in a newspaper print.
The scene depicts a strong, super hero nurse, reduced in size and wielding a sword to fight the approaching micro virus. Whilst the nurse celebrates all the medical staff that are fighting the causes of the virus, the hypodermic needle celebrates the scientists that will finally find a path to beat it. The nurse stands proudly at a little under half a millimetre in height and the virus at around a quarter of a millimetre. Both characters from this sculpture would fit comfortably inside a full stop of a newspaper.
"I have worked in the micro world since I was five years old, I hope this micro sculpture is the grain of sand that creates a tidal wave of success for the good causes they will raise money for" - Willard Wigan, 2020.
Willard is no stranger to adversity, undiagnosed with both Autism and Dyslexia until he reached 50 years old, as a young boy he found both reading and writing did not come naturally to him. He was told by school teachers that he would amount to nothing and achieve nothing.
"I was used by them to demonstrate what failure would look like for being unable to read or write. So from the age of five, I decided to show the world that nothing does exist and nothing really does matter."
Growing up Willard's mother would often tell him when he presented his work to her "that's not small enough, try again" Willard made things increasingly smaller to try to please his Mom and just prior to her death she told him "the smaller you make things the bigger your name will become."
Willard's mission was set from this young age to achieve greatness by showing the world that nothing could be everything. In 2007 the boy who was told he would amount to 'nothing' was honoured by HRH Queen Elizabeth II with an MBE for his services to art. Then in 2018 he received an honorary doctorate from the University of Warwick in recognition of the significant contributions made to art and sculpture. He has been offered other opportunities of Doctorates, which he has not pursued. He has achieved two Guinness World Records for the smallest sculptures ever created entirely by human hand, he has been the subject of an award winning TV documentary from Channel 4, he has been the guest of TV chat and radio shows worldwide and his work is exhibited across the World within the Ripley's Believe it or Not exhibitions.
Willard's wish is to donate these sculptures to the world, his ideal would be to see the impressions of them on a coin or stamp or maybe for them to stand in a prominent place for all to see and appreciate, whilst raising money for charitable organisations. Perhaps they could be adopted as memorials to remind us of the hidden dangers to us all, regardless of age, nationality, health or colour, within the world we cannot see.
Willard's life story is currently being developed into a major biographical limited series by one of the leading studios in the US with an International Star about to be attached. The incredible story is a unique journey and ultimate triumph of a young man of colour, from an ordinary background, scaling the heights to world fame, recognition and Royal acclaim. The story passionately illuminates all that is positive surrounding the racial reforms taking place in today's society and on the world stage. Willard's world of nothing, became everything to him, he now invites you to look closely for yourself.