Published: 14 Jan 2022
Contemporary artist Nick Gentry is auctioning 24 works of art direct from his studio. Known for his unique, subversive form of portraiture that treats the human form not as a subject in itself, but as a void to be filled with rich historic material. In his art, Nick Gentry questions the fundamental relationship of the human being to both our created world and what we call reality. Gentry has exhibited in galleries, museums and public settings in the UK, USA and Europe. Notable works publicly displayed in Trafalgar Square, at the Barbican Centre and St Pancras Station were brought about through collaborations with charities including WWF, Tusk and Cancer Research. We wanted to catch up with Nick about his practice. 
1. How would you describe your art in one sentence?
Social art from the obsolete.
2. What inspires and influences you?
New experiences are essential. That has often been brought on by travelling, meeting new people, reading etc. Children have a natural instinct to see the novelty in everything. As we grow up we are taught to become rational adults, but I find it is also vital to keep that experimental mindset alive.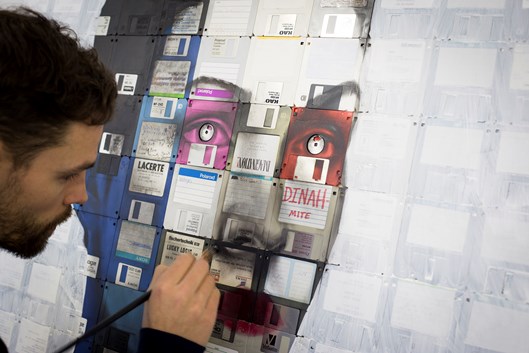 3. Are there any recurring themes in your work that are vital to your practice?
Time passes and nobody truly understands why or how it happens. It's the great mystery that dominates our lives, yet we have to get on with it. Art is a way for me to at least capture and share the feelings around time passing. I'm exploring the workings of human memory and cultural artefacts, both from an individual and collective perspective.
4. Can you describe your studio setup and your approach to creating?
My studio is in Walthamstow, where the city is within easy reach but there is also a healthy share of nature. I work alone but my materials are donated by the public, so connections to others forms an important part of my work. In a sense it's not about me - but about unifying all of these seemingly unconnected, dispersed memories, personal stories and discarded objects.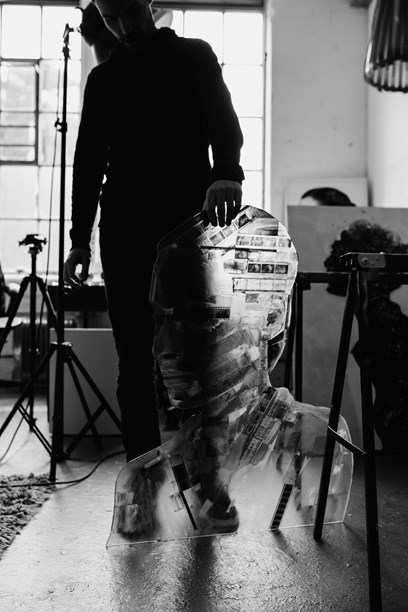 5. What has been your proudest achievement to date?
I've had a solo show in New York and I'm also very happy that my artwork has been used with environmental charities like WWF. Overall though what I cherish most is that I have had the opportunity to do what I love as a full-time artist for over ten years. I feel very grateful that so many people have supported me along the way to allow that to happen.
6. What are you currently working on?
I'm collecting VHS tapes to make a series of portraits. Members of the public can donate their outdated technology, so please get in touch if you would like to get involved.
7. What is next for you and how can people follow what you are up to?
I'm inspired by technology and nature and want to explore the overlaps. We can all feel that we need to find ways that we can live in harmony. I'd like to do that by connecting with other artists, through more collaborations and curation. You can find out more about all that on my website nickgentry.com
8. Which living artists do you most admire?
I admire the work of David Shrigley, Olafur Eliasson and Marina Abramovic.
9. If you could get a studio tour from any artist throughout history, who would it be?
Leonardo Da Vinci.
10. What work of art, from either a public or private collection, would you love to have in your life?
I'm often drawn to the creative process more than finished works, so I'd love one of Leonardo's sketchbooks.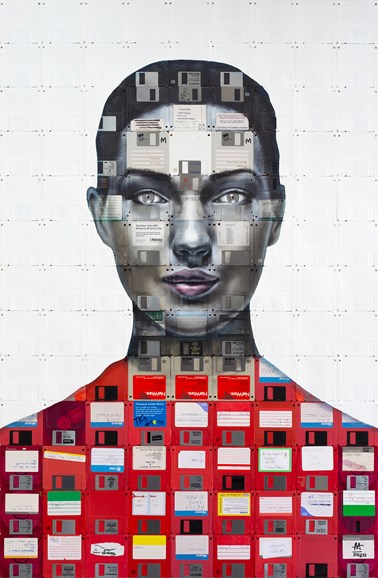 24 works are being auctioned from Nick's Studio, view the Studio Sale here.