Published: 14 Feb 2018
Urben describes itself as an Urban Design & Planning consultancy, which is probably the best way of encompassing all that we do into a short tagline.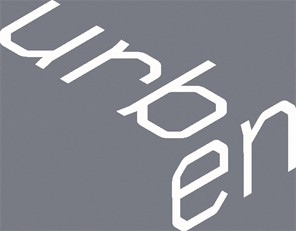 However, as a design studio, we are firmly grounded in the traditions of Landscape Architecture – a discipline which straddles the boundary between science and the arts. Indeed, many would say that landscape architecture is neither art nor science, but art and science; it fuses environmental design with biological and cultural ecology. This tradition can trace its roots back to Frederick Law Olmstead - often described as the father of landscape architecture – and probably the first person to be called a Landscape Architect. He was the first person to take inspiration from the great British landscape garden designs of William Kent, Lancelot 'Capability' Brown and Humphrey Repton (and others) and evolve these into an urban context – most famously with Central Park in New York.
Back in 2013, Urben visited the Frederick Law Olmsted National Historic Site in Brookline, Massachusetts, a suburb of Boston. It was here that he established "Fairsted", the world's first full-scale professional office for the practice of landscape design. It is an inspirational space – part family home, part design studio, it is not only a snapshot of the history of the profession, but also a window into the way in which Olmstead merged the artistic and scientific aspects of the profession. Today, when the demands of the public and the cities we serve are increasing in complexity, there is arguably an even greater call for landscape architects to influence urban ecology, environment and form as we produce places for safe, healthful, and pleasant use. As a contemporary practice, we look to continue this legacy and are committed to supporting the Arts – both in what we do, and who we work with. For example, we are currently working with Wood Street Walls on their Leytonstone Art Gardens project. This is a proposed new community space with legal street art walls which does exactly that – brings together art and nature for people to enjoy in a small corner of the city.
In all of our projects we seek to entwine the threads of artistic endeavour – both man-made and in natural – as a way of shaping our city. We believe that the two are indivisible and that the most uplifting and engaging spaces are ones where people are able to express themselves creatively – be it through contemplation or activity. Landscape architecture lies at the intersection of personal and collective experiences of nature; it addresses the material and historical aspects of landscape even as it explores nature's more poetic, even mythological, associations.
These associations and relationships are something that are explored in 'Far from the Madding Crowd' an exhibition and auction of contemporary art landscape, seascapes and townscapes – being organised by The Auction Collective in partnership with Narcissus Arts. The exhibition addresses the complex relationship that we have with the contemporary city – the constant need to balance get the right work/life balance to a backdrop of 24/7 social media – and in particular it provides an interesting snapshot of how some of the most inspiring of today's contemporary artists perceive the world around them.
As part of our ongoing commitment to the arts we are proud to be sponsoring the exhibition of works which opens tonight (13th Feb) and runs for 3 nights in the lead up to the Auction itself on Thursday (15th). The 50 works cover a range of landscapes, townscapes and seascapes – much like our own work does (well, not seascapes – yet!) and many of the works challenge us to think again about the way we see the city that is all around us, something which we always encourage people to do as a practice. We hope that you get a chance to check it out in the next few days.
Far From the Madding Crowd - view lots here 
Auction: 15 February 7.00 pm
Exhibition:
13 February: 11 - 6.00 pm
14 February: 11 - 6.00 pm
15 February: 11 - 7.00 pm