Enter the abstract
06 NOVEMBER 2020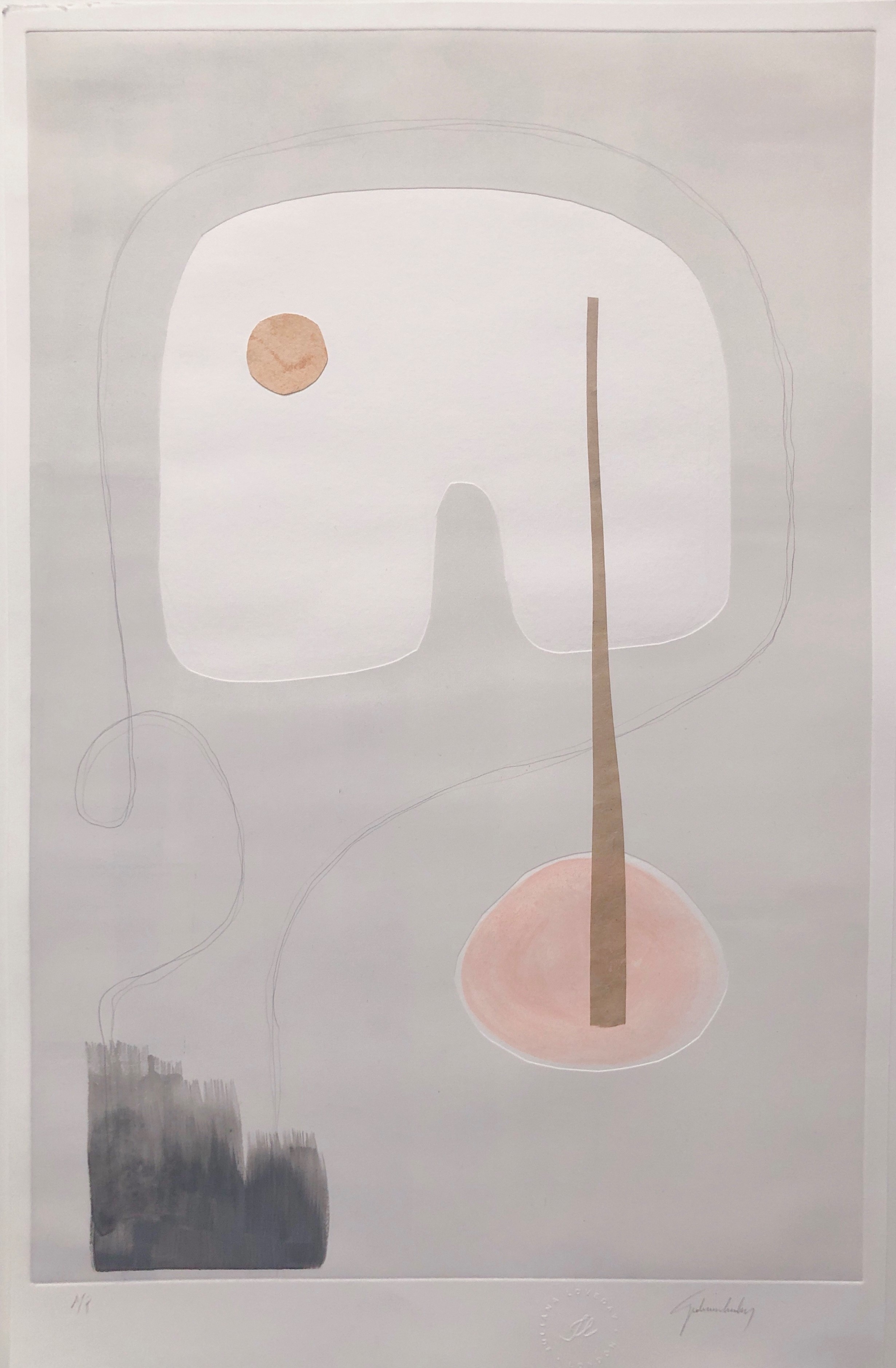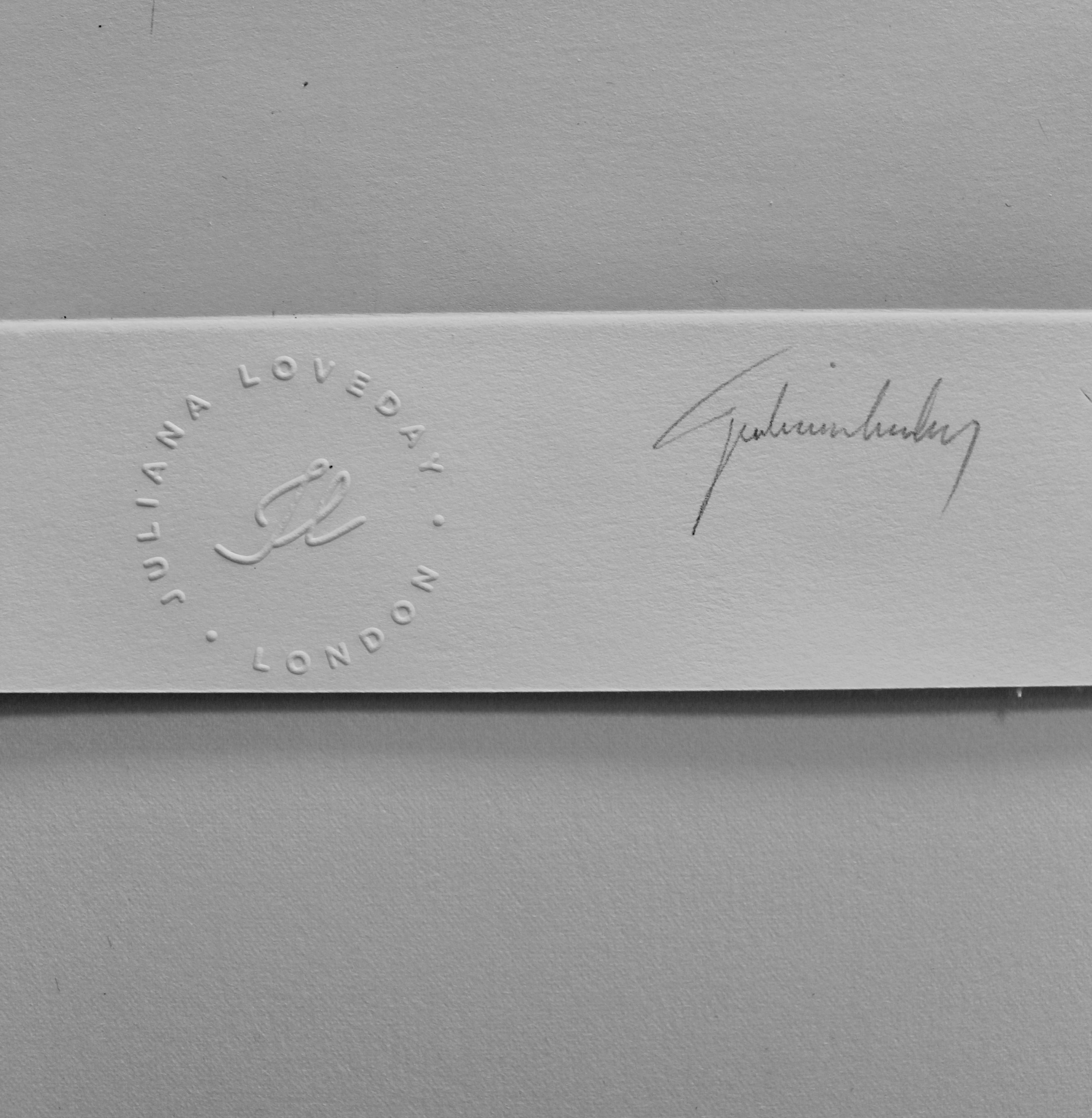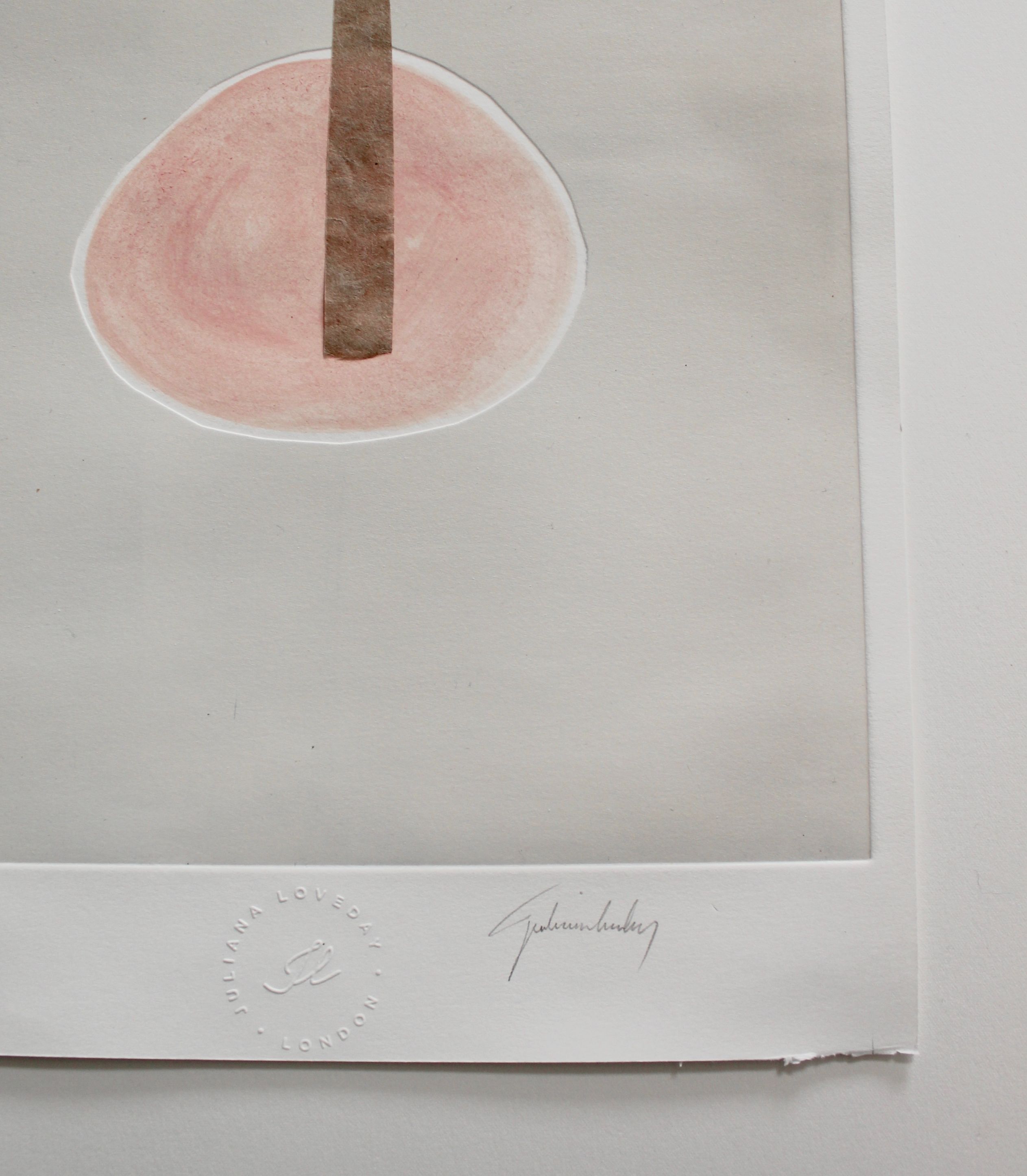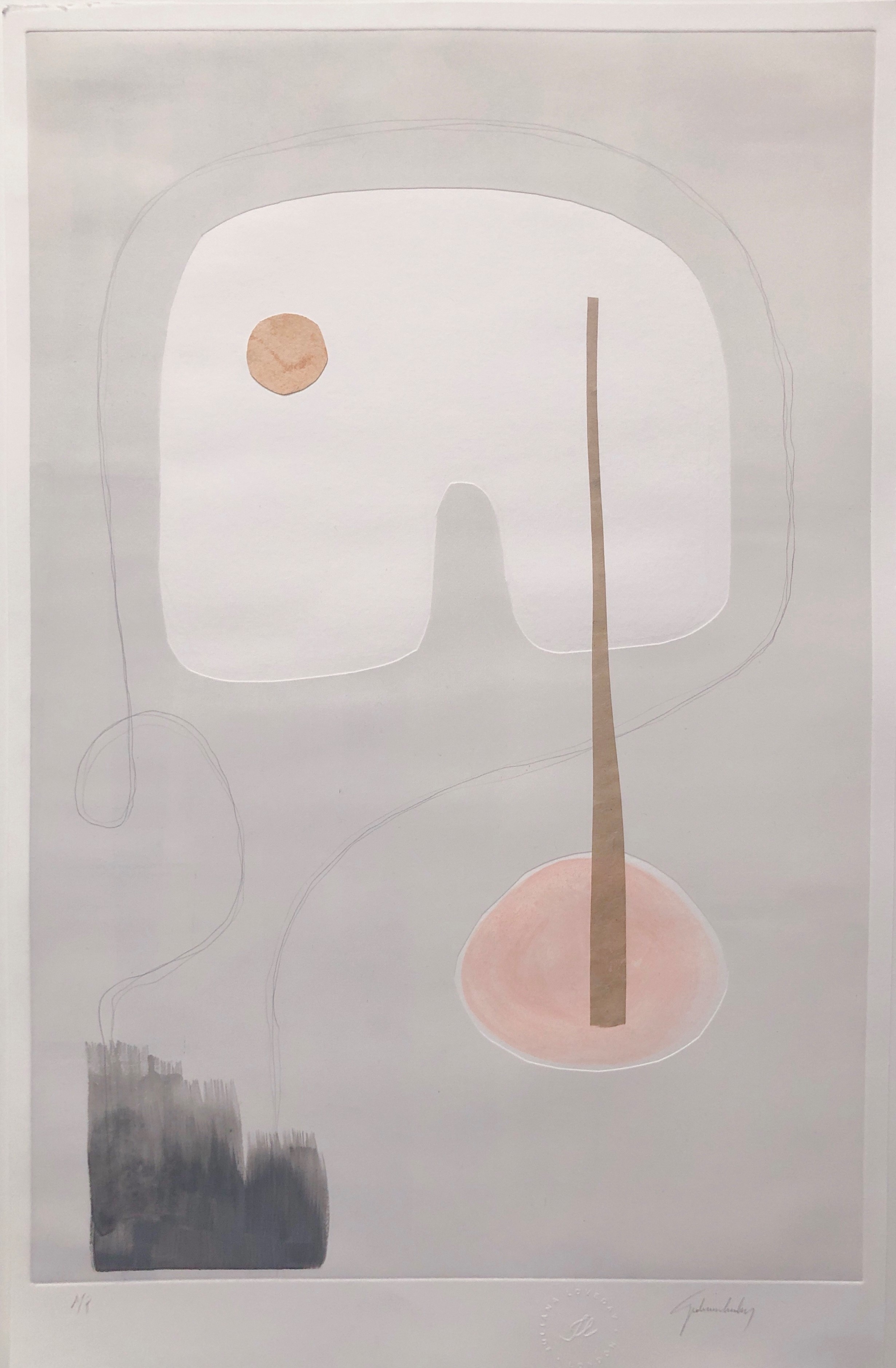 Add to wishlist
20. Juliana Loveday
Elephant
Signed and embossed with artist's seal (on the front)
Blind embossed monotype and collage on paper
Sheet: 68 x 44 cm.
Framed: 90 x 60 cm.
Created in 2020
This work is unique.
ESTIMATE
---
£400 - 500
Shipping estimate
Notes
---
Elephant is a Monotype collage especially commissioned for 'Enter the Abstract' by artist Juliana Loveday. The work is part of an ongoing body of work of abstract monoprints and collages on paper, that reference biomorphic forms and vessels.
Juliana has a fellowship and studio with The Digswell Arts Trust; a 60 year old organisation devoted to supporting artists and emerging new talent and until very recently has worked at The London Print Studio, (an artist-run, not-for-profit artists studio, in the heart of West London). Juliana is also a member of The Printmakers Council.
Juliana graduated with a BA (Hons) in Fine Art before going on to work for over a decade as an Interior Stylist, both freelance and on the Style team of the contemporary Interiors Magazine Livingetc. The influence of modern design and colour continue to inform her work. Her paintings are now in both commercial and residential projects worldwide including, USA, Europe, Brazil and UK.
Juliana Loveday has exhibited regularly in the UK at shows including London Design Week and The Affordable Art Fair. Juliana was Elle Decoration Shortlisted as Best Newcomer to London Design Week last year.
Juliana's work has featured in many publications including The Sunday Times, The Observer Magazine,ENKI Magazine, Elle Decoration and Elle Decoration Country.
Accolades
BA (Hons), Fine Art, Birmingham City University.
Exhibitions: Digswell Arts May, St. Alban's, 2018. London Print Studio, London, 2018. Solo Marks and Tilt, St. Alban's, 2018. Digswell Arts, St. Alban's, 2019. London Print Studio, London, 2019. London Design Week (Design Junction), London, 2019.