Enter the abstract
06 NOVEMBER 2020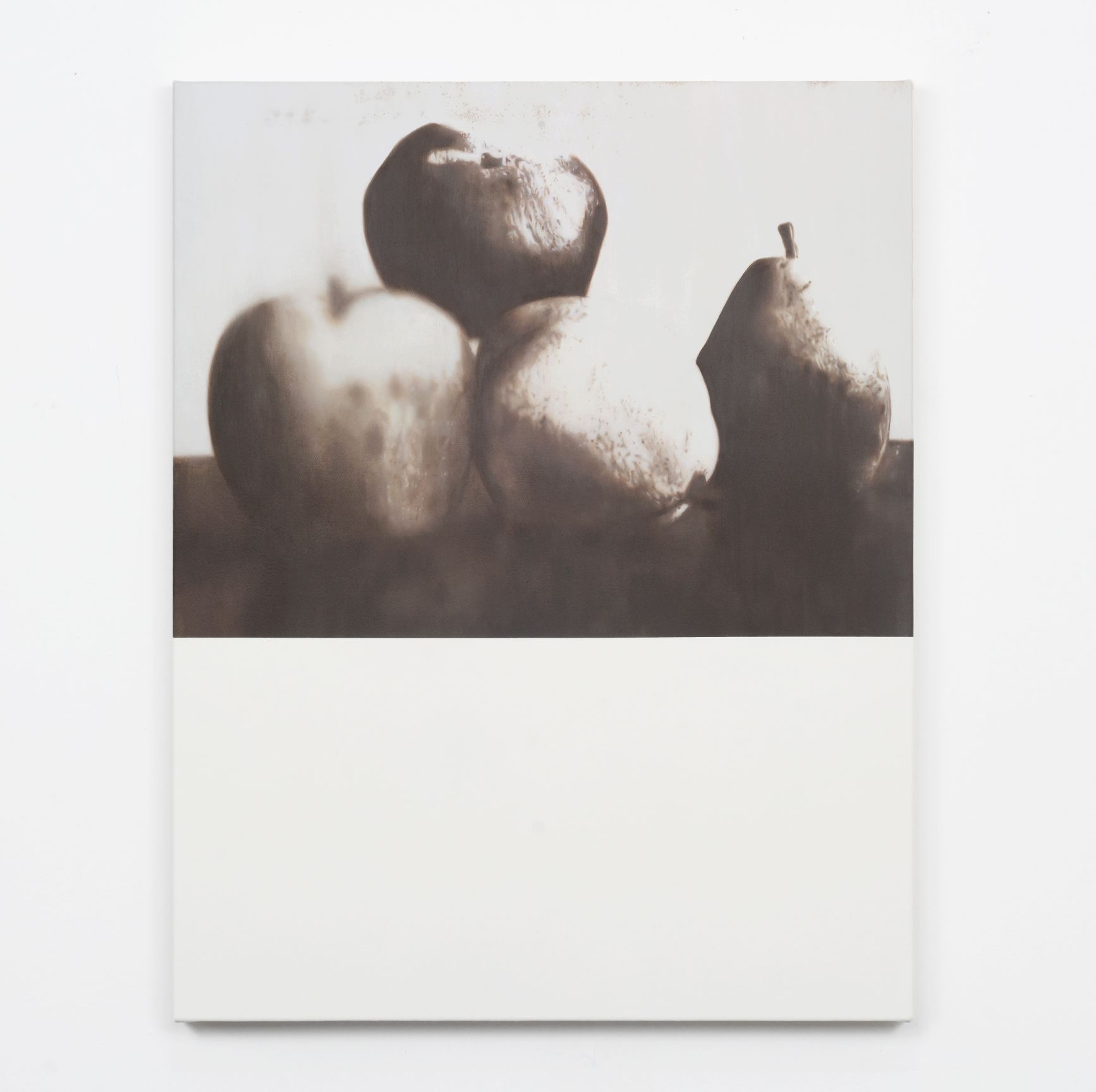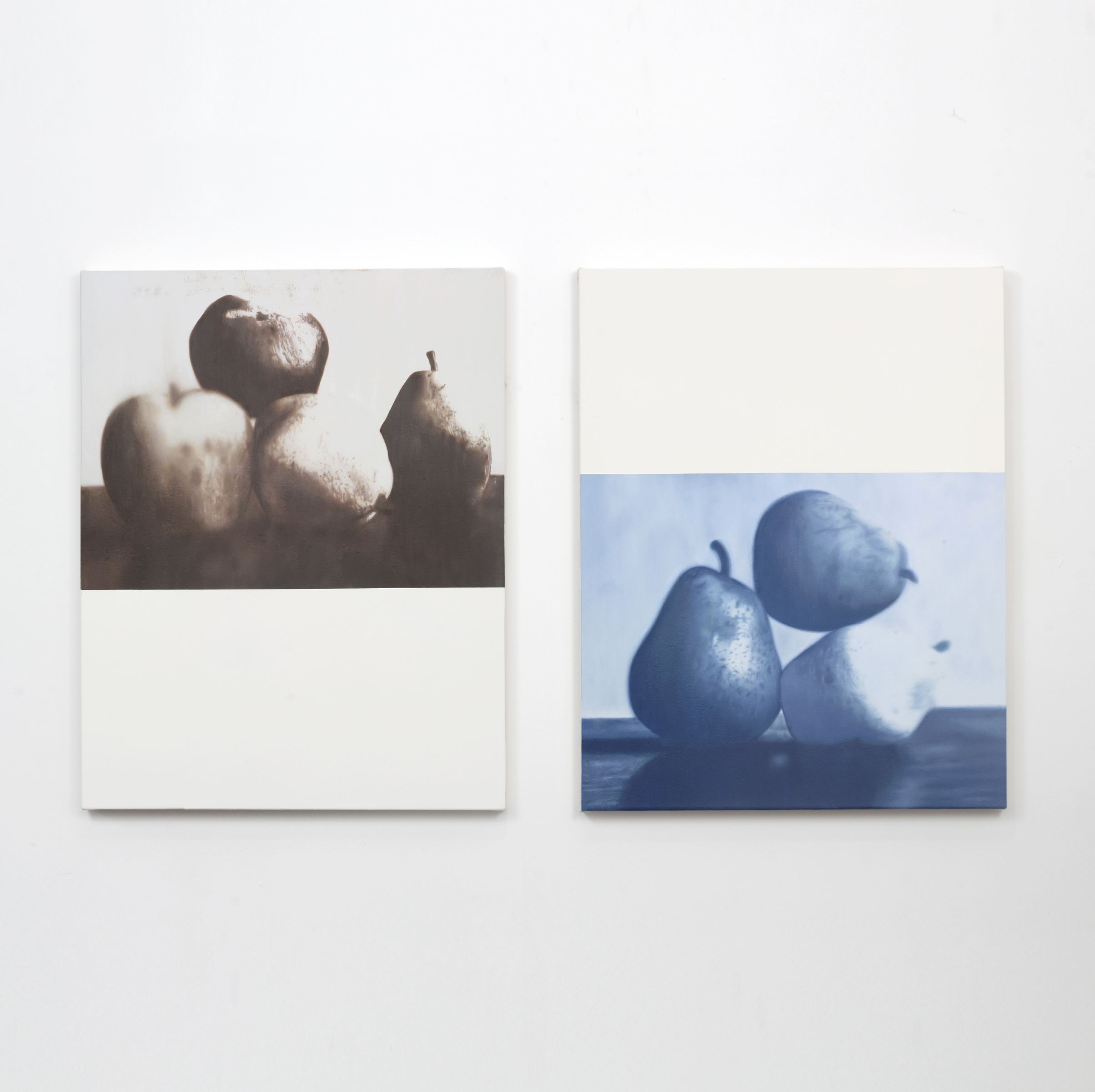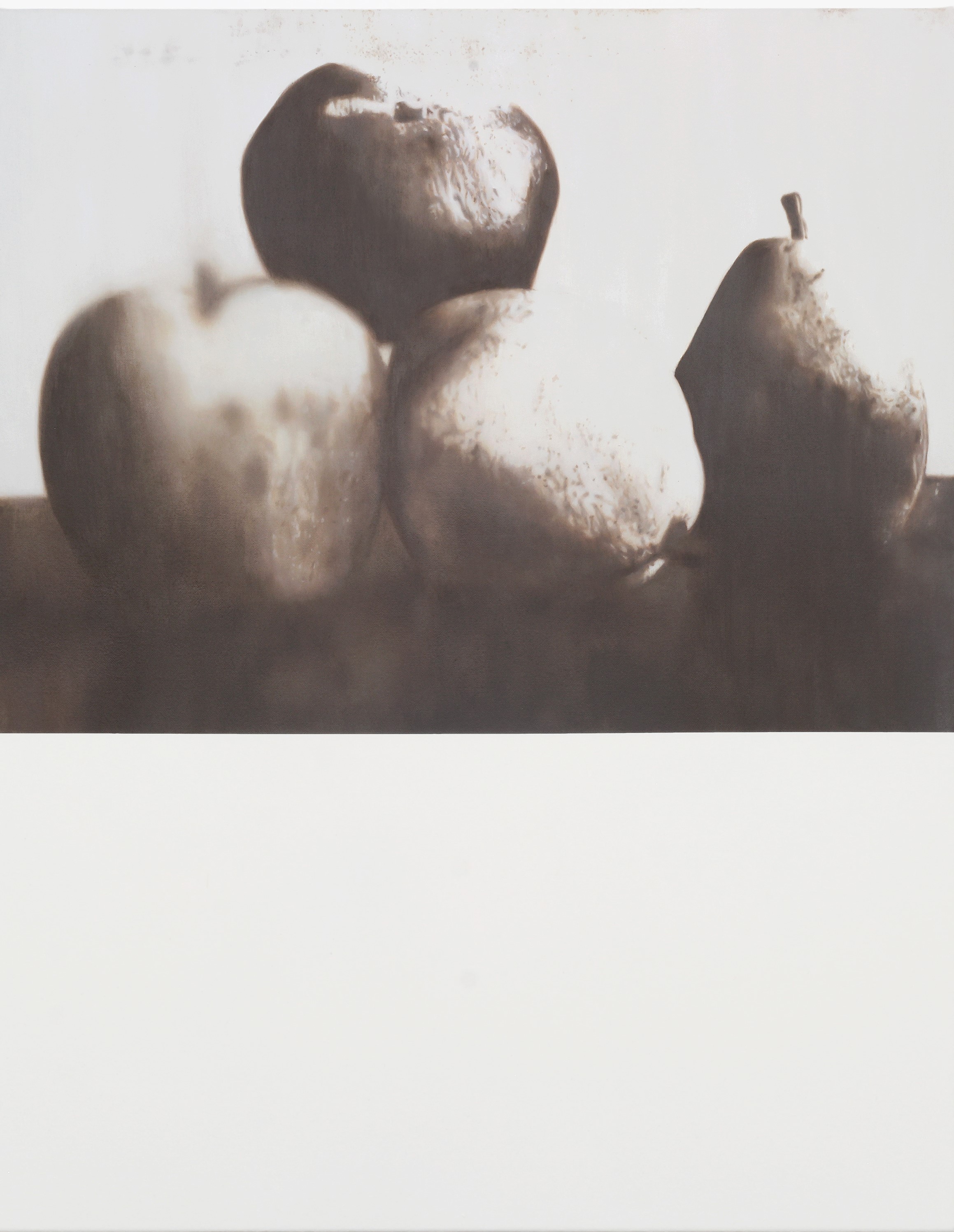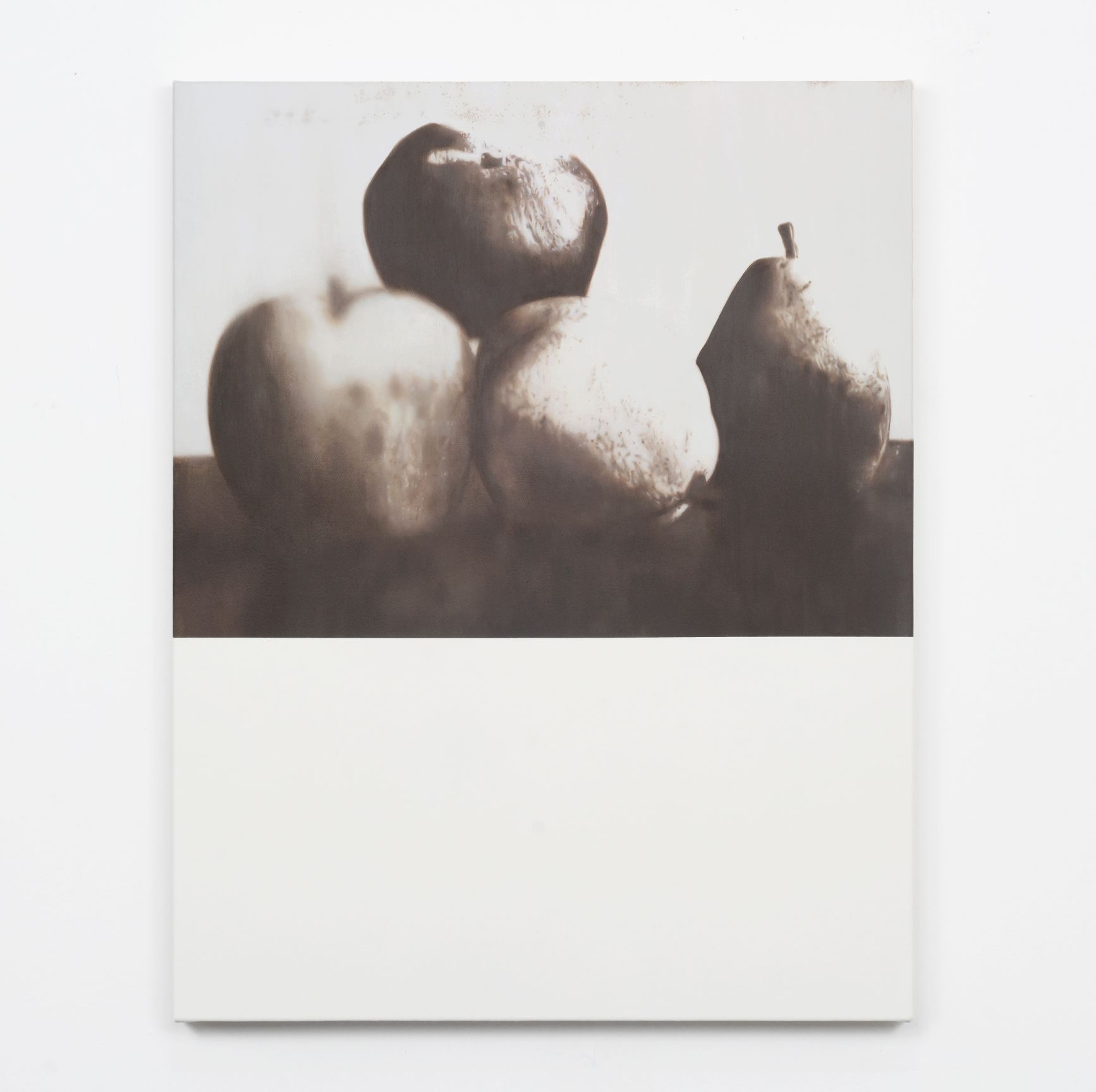 Add to wishlist
13. Realf Heygate
Render (Apple, Pears and Pomegranate)
Signed and dated (on the reverse)
Oil on canvas
70 x 55 cm.
Painted in September 2020
ESTIMATE
---
£1,400 - 2,000
Shipping estimate
Notes
---
Realf Heygate describes his paintings as "an exercise in slowness". His paintings require patience not just from the artist in producing them, but also from the viewer. Objects, in this case a grouping of fruit, are exquisitely and carefully rendered in paint. `But this is far from a traditional, realistic painting of pears arranged as a still life. The work requires a little thought; why are the edges very slightly blurred and what explains the colour filter effect?
Realf describes his process: "The paintings depict virtual still life scenes that were created using computer generated fruit. These scenes have been captured through analogue photography and then painted, reaching out for some form of tangibility in otherwise immaterial entities. Using painting, I take artefacts into varied modes of reproduction as a challenge to the artwork's traditionally finite and unique status."
These paintings question an object's existence and authenticity, be it digital, in print, in paintings or in real life. Realf's starting points can be images of artworks that have a place in the canon of Art History, or subject matter from traditional categories of paintings, or ancient artefacts. By sending the images through multiple layers of representation and finally painting them on to a canvas he calls into question, image making, ownership, reproduction, originality, the canon of Art History and his place as an artist of today.
Accolades
BA (First Class Hons) Fine Art, Central St Martins, 2014-2017
Awards: Elephant x Griffin Art Prize, 2018 (shortlisted). Woon Foundation Painting and Sculpture Prize, 2017 (shortlisted). Central St Martins/ACME Associate Studio Programme 2017-2019.
Selected Exhibitions: Acheiropoieta, Peter von Kant, London, 2019, (solo). The Form Springs, Senesi Contemporanea, London, 2019. FORM, COB Gallery, London, 2018"Using painting, I take artefacts into varied modes of reproduction as a challenge to the artwork's traditionally finite and unique status."