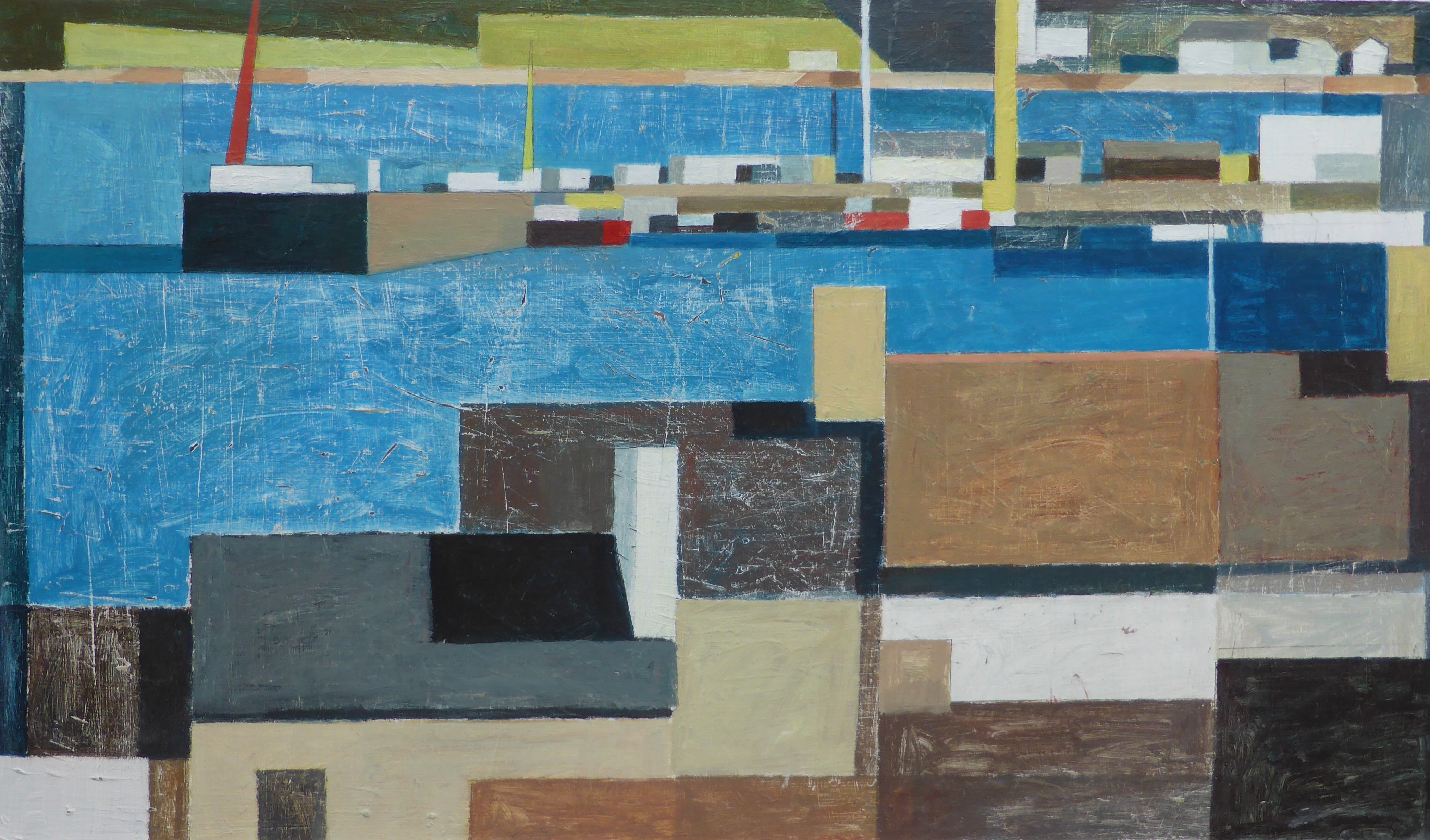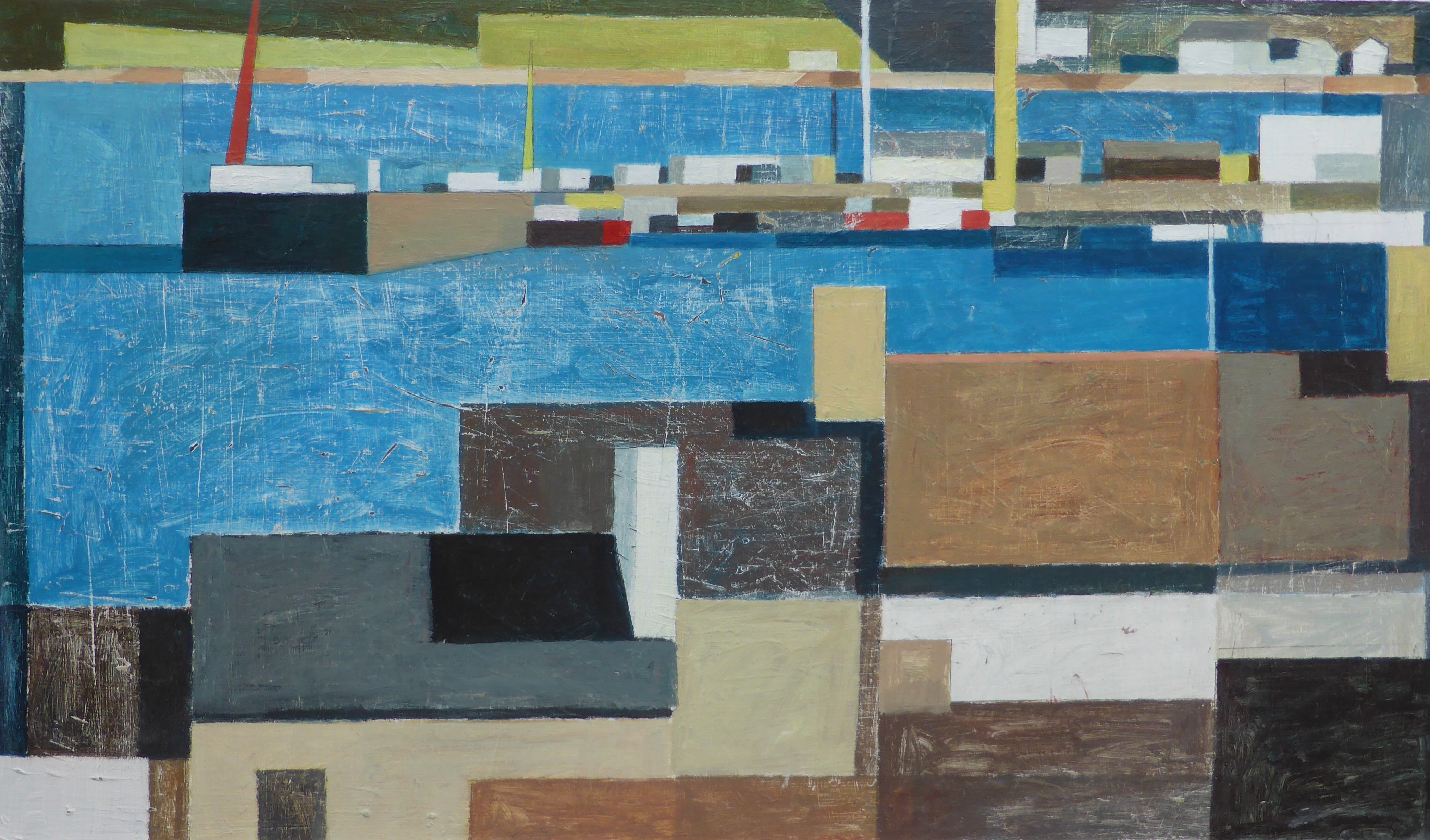 Add to wishlist
15. Philip Lyons
Rooftops and Harbour
Signed and titled 'Philip Lyons Rooftops and Harbour' (on the reverse)
29.5 x 50.5 cm.
Acrylic on board
Painted in 2018
ESTIMATE
---
£320 - 520
Shipping estimate
Notes
---
Originally from Devon but living in Cornwall for nearly 30 years, Philip Lyons is a painter whose heart is never far from the sea. Philip studied Art at Torquay, in 1978 he completed his Fine Art Degree at Bristol College of Art and Design, and then trained in Art Psychotherapy in London at Goldsmiths College of Art.
Moving to Cornwall in 1989, Philip settled back into Westcountry life painting, exhibiting and working as an Art Psychotherapist for the NHS for the next 24 years before dedicating all his time to painting in 2013.
Inspired by the St Ives School, particularly Ben Nicholson, Philip creates geometric landscapes and still-lifes. Accentuating the sharp lines of the Cornish coastline, and the natural frameworks of objects and spaces around his home, the artist creates structured compositions whose grid-like perspective draws the viewers gaze deep into the image.
"I use subtle colour and strong pattern in my compositions – locking them together to make a firm structure. I pay attention to the surface of the paintings to create areas that have a sense of history. There are accents of strong colour to anchor the composition."
Philip's work is included in the permanent collections of the Royal Cornwall Museum Art Collection, Falmouth Art Gallery, Palace of Westminster and Devon County Council.