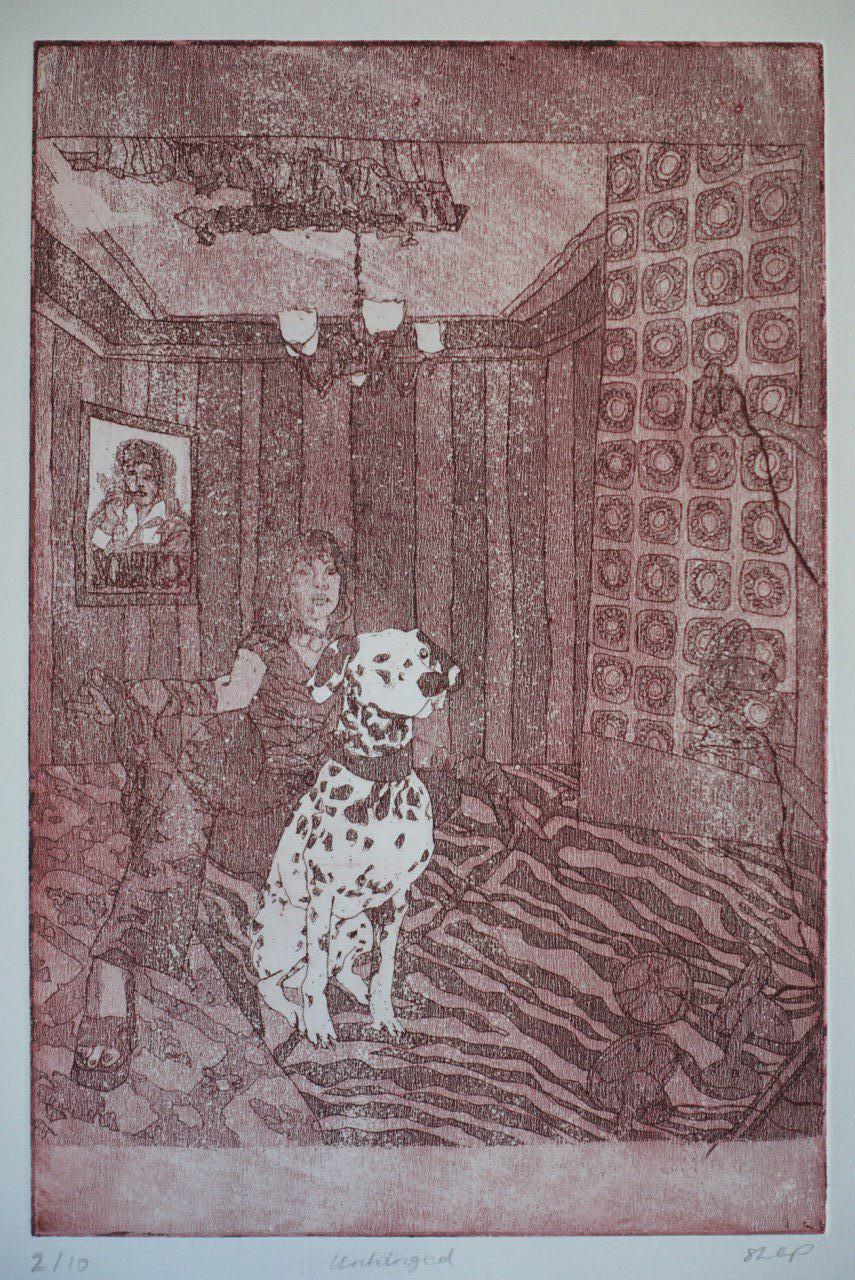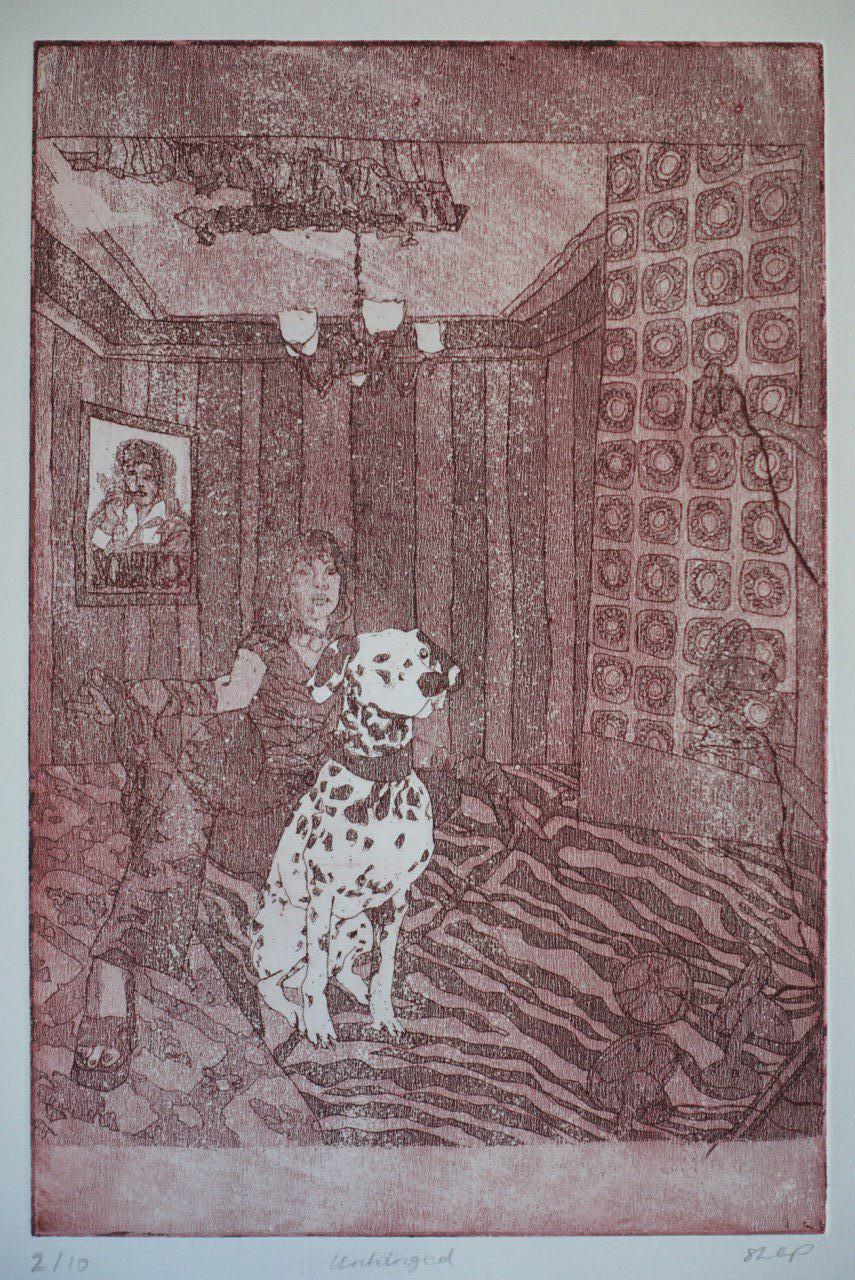 Add to wishlist
65. Sophie Goudman-Peachey
Unhinged
Signed and numbered
Etching on paper
50 x 35 cm.
Created in 2019
This work is number 2 from an edition of 10.
ESTIMATE
---
£620 - 950
Shipping estimate
Notes
---
Unhinged is an etching that explores the notion of being 'Other' with pictorial symbols that allude to freedom and ownership.
Sophie Goudman-Peachey examines ideas of conformity and societal pressures, and the associated connotations when we step outside of the 'norm'. The combination of prints and elements in the background alludes to this chaotic internal/external battle of wanting to be seen as normal but also wanting to be individual.

The work started as a digital collage combining imagery found on social media, a source which Sophie often use as a representation of the ever-changing influence the digital era has on our reality and mental health. She then developed this into a zinc etching plate, a painstaking process which takes hours of meticulous work to generate the extensive variety of tones which are only revealed in the final stage through the print itself.
London based artist, Sophie Goudman-Peachey combines practices of painting, collage and printmaking to reconstruct existing narratives surrounding womxn in society.
Her collective body of work is all about womxn owning and reclaiming their strength and power whilst also revealing their vulnerability, femininity, androgyny and masculinity.
Her work aims to turn the patriarchal narrative on its head by empowering womxn through intersectional politics of identity, race and sexuality and allowing space for womxn to be whoever they want.
Accolades
Fine Art: Painting (BA Hons), Wimbledon College of Arts, UAL, 2017.
Foundation Diploma in Art and Design, City College Brighton.
Selected Group Exhibitions: gIRLS aBOUT pECKHAM zine at the digital takeover, Uniqlo Tate Late, Tate Modern, 2019. Graduate Degree Show, Wimbledon College of Arts, London 2017. '109 Nails' Group Show, Copeland Gallery, London 2017. Highlights, Michael Wray Hairdressing, London 2016.