The Top 100 - Timed Auction
31 MAY 2021 - 24 JUNE 2021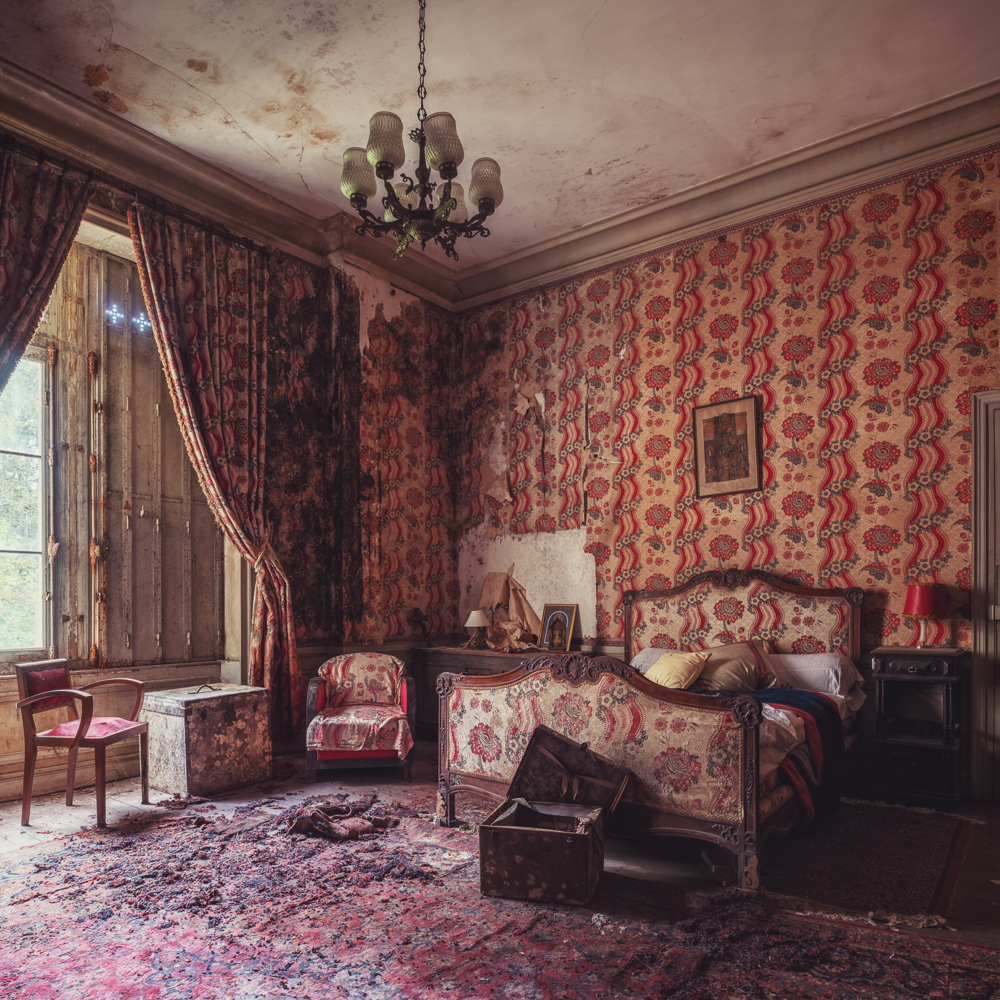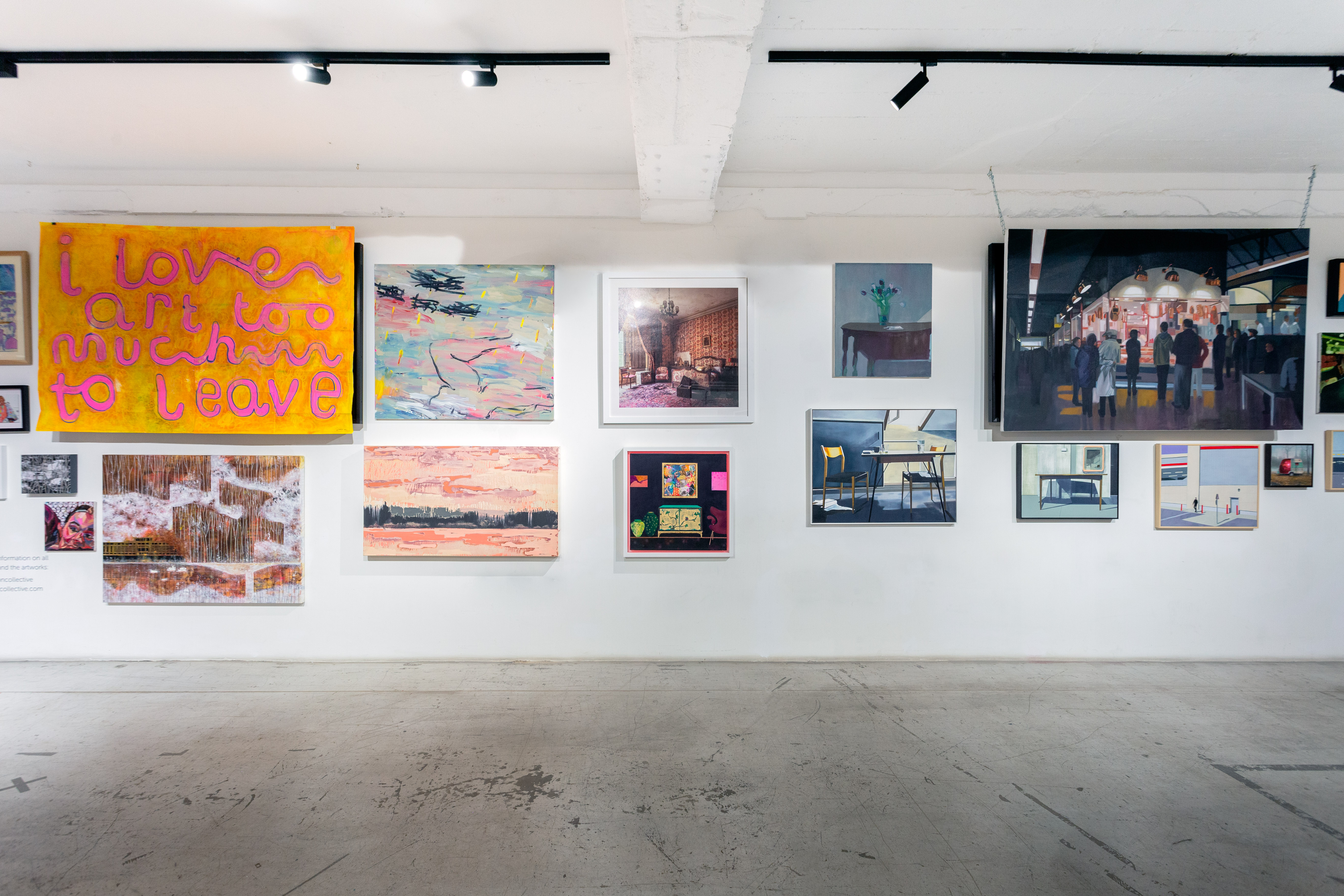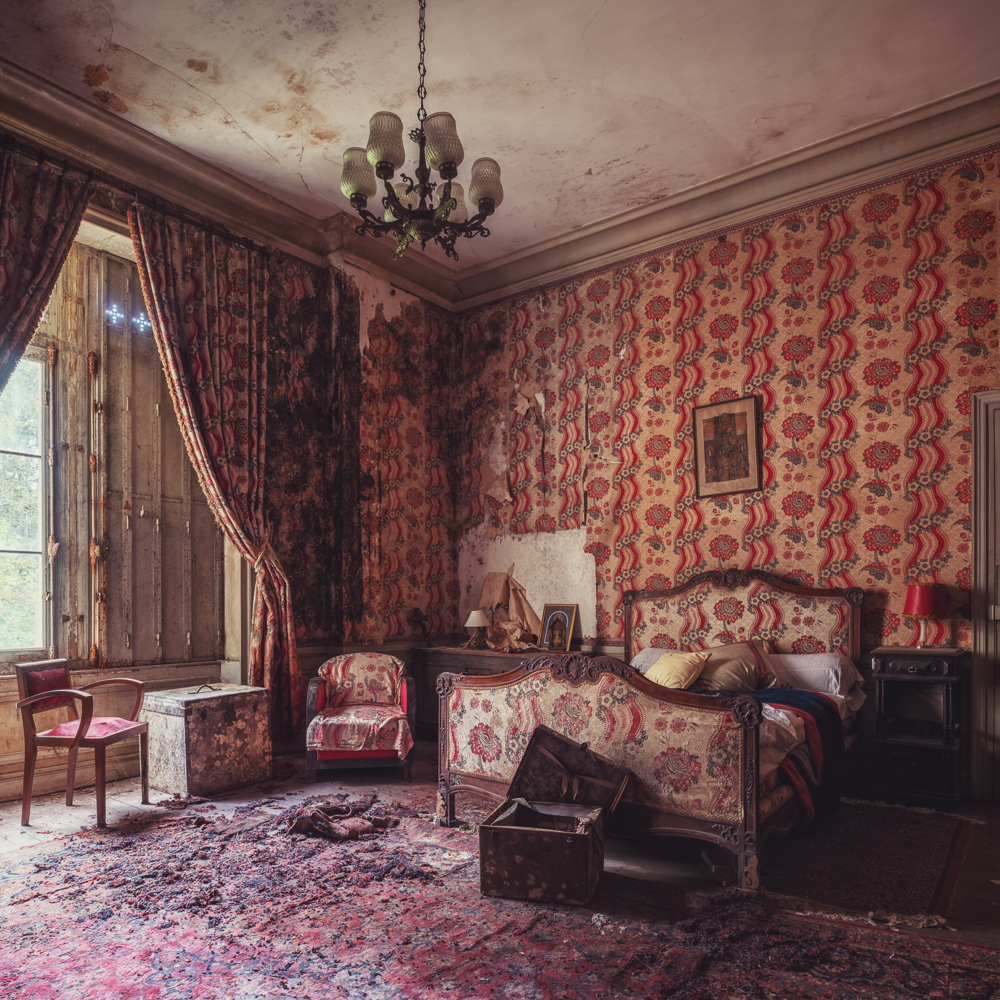 Add to wishlist
74. Gina Soden
Uniforme Rouge
Uniforme Rouge, 2020
Signed on a certificate of authenticity
Digital photograph on Hahnemuhle 325gsm Baryta paper
105.5 x 88cm framed in a white matte moulding
Edition of 10 with 2 A/P's
Edition 1 of 10
ESTIMATE
---
£1,500 - 2,400
This auction has now ended
Notes
---
At the heart of Gina Soden's photography is a preoccupation with abandoned structures and locations. Based in London, she travels widely to undisclosed sites throughout Europe and explores the boundaries of beauty, decay, nostalgia and neglect. The genesis of each piece is often the unique architectural character of each location, heightened by their painfully slow transformation after years of abandonment.

This work is from her 2020 series How Long is Now. The works seem to depict the past - dreams, lives and structures all forgotten. She is reflecting on the meaning of time and our understanding of the present moment - Now. There is a sense of a time capsule, fragmented between two times and realities. Is now an indivisible momentary line between the past and present?
This was a beautiful chateau dating from the 15th century, but there is not much left of the original structure. Gina arrived in the pitch black, very nervous and hoped she would make it inside. She thought there wouldn't be a way in until an open window was discovered. She immediately declared she didn't care about the rest of the locations for the day, as she wanted to stay here for a good few hours. Gina absolutely loved this amazing room, floor to ceiling in a deep patterned rouge covering the walls, curtains, floor, bed and chairs.
Accolades
How Long is Now solo show, Artyque Agency, Berlin, Oct 2020
Selected as Artist in Residency at Villa Lena, Tuscany, 2020 (postponed)
Generation Y, Platform Foundation, London, July 2019
Archaeologies Trio Show, Charlie Smith Gallery, March 2019
Art Car Boot Fair, London, September 2018
Vault 100 exhibition, Ned Club, April 2017 –Permanent installation
Art in Ruins, Solo show, London, Blacks Club, March – May 2017
Fotofever Art Fair, Paris, November 2016
Photo London, Eleven Gallery, Somerset House, London, May 2016
7 show, K35 Gallery, Moscow, February 2016
Natural Selection, The Fine Art Society Contemporary, London, July 2013
Pulse New York Art Fair, May 2013
Photo Art Fair, London, April 2013
Art13 London, The Fine Art Society Contemporary, London, February 2013
London Art Fair, The Fine Art Society Contemporary, London, January, 2013
Retrogression Solo Pop Up Show, Groucho Club, London, November, 2012
From 1820 to Now, The Fine Art Society and Bourne Fine Arts, The Space, Hong Kong, November 2012
"Things I Love" by Peter Blake, The Fine Art Society, London, July 2012
@ginasodenartist
www.ginasoden.co.uk