50 x £50, 2021
17 NOVEMBER 2021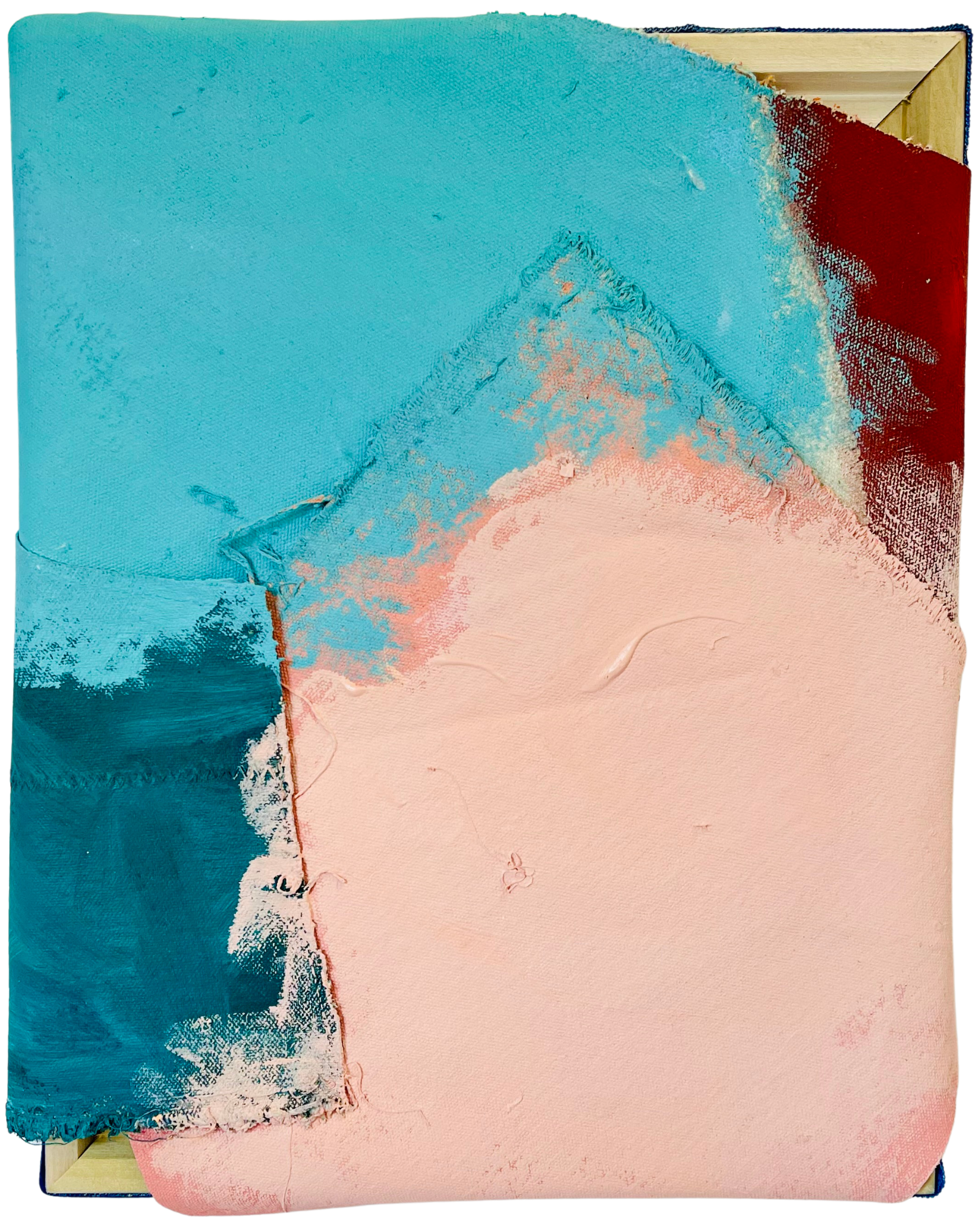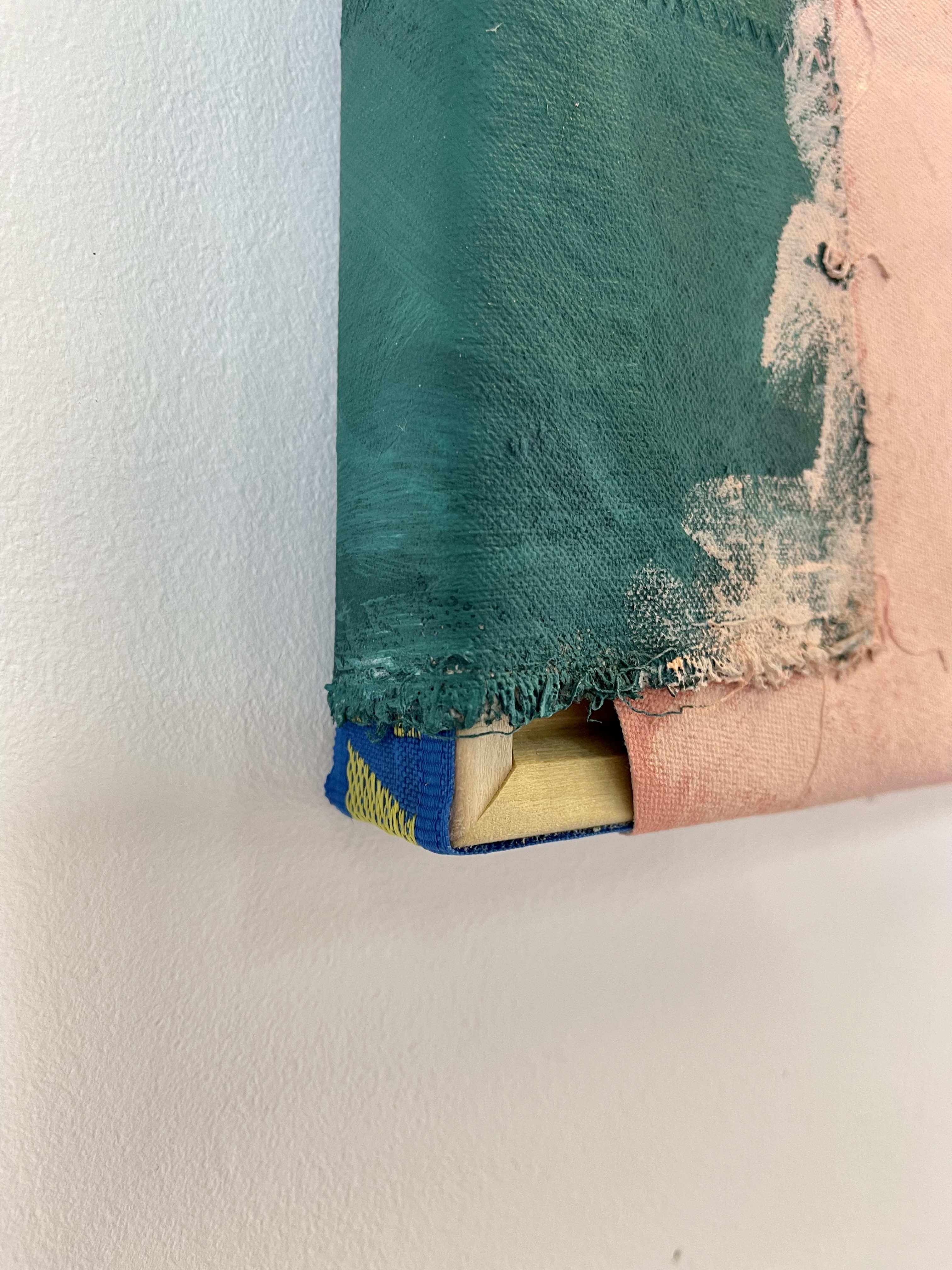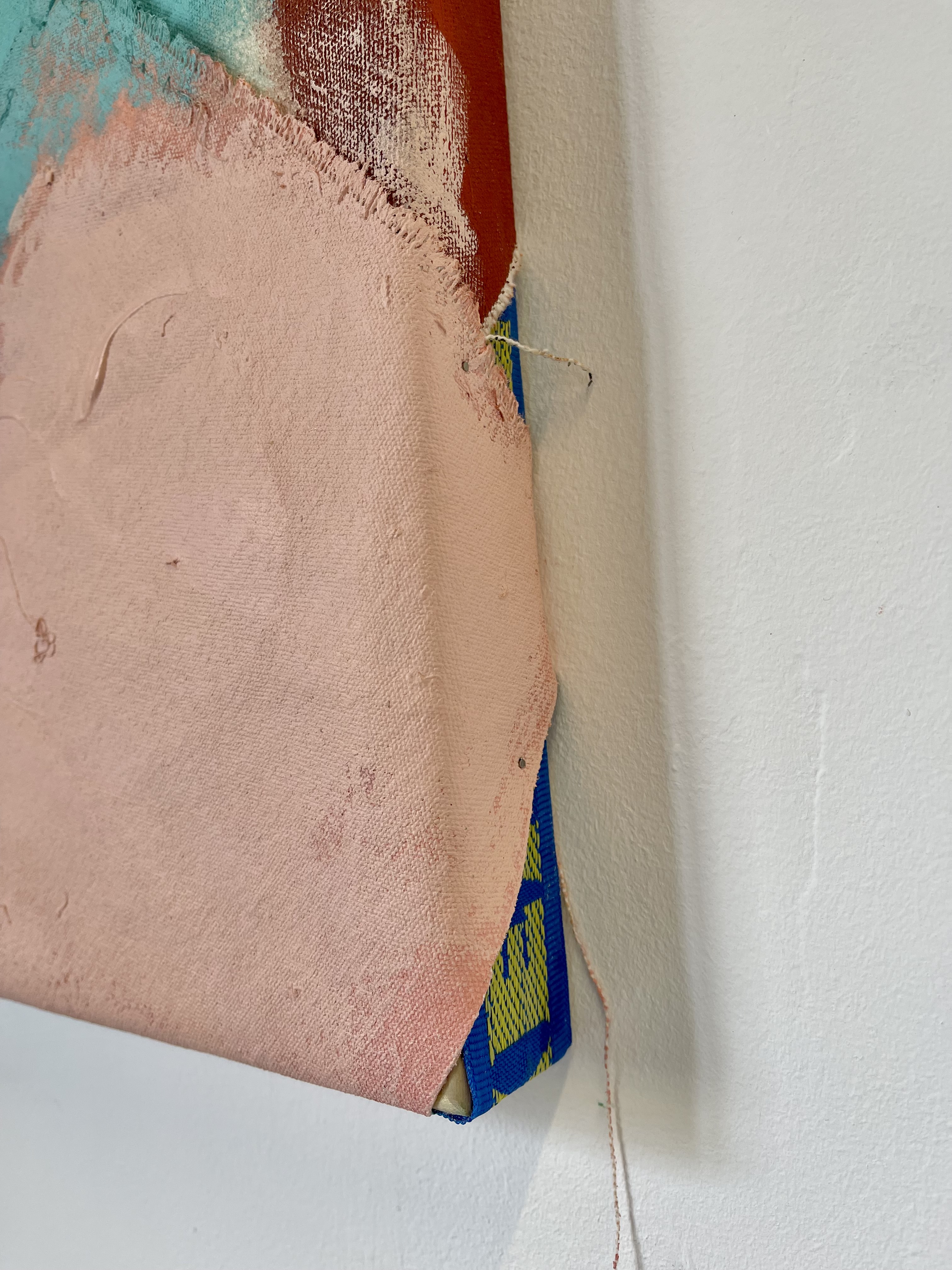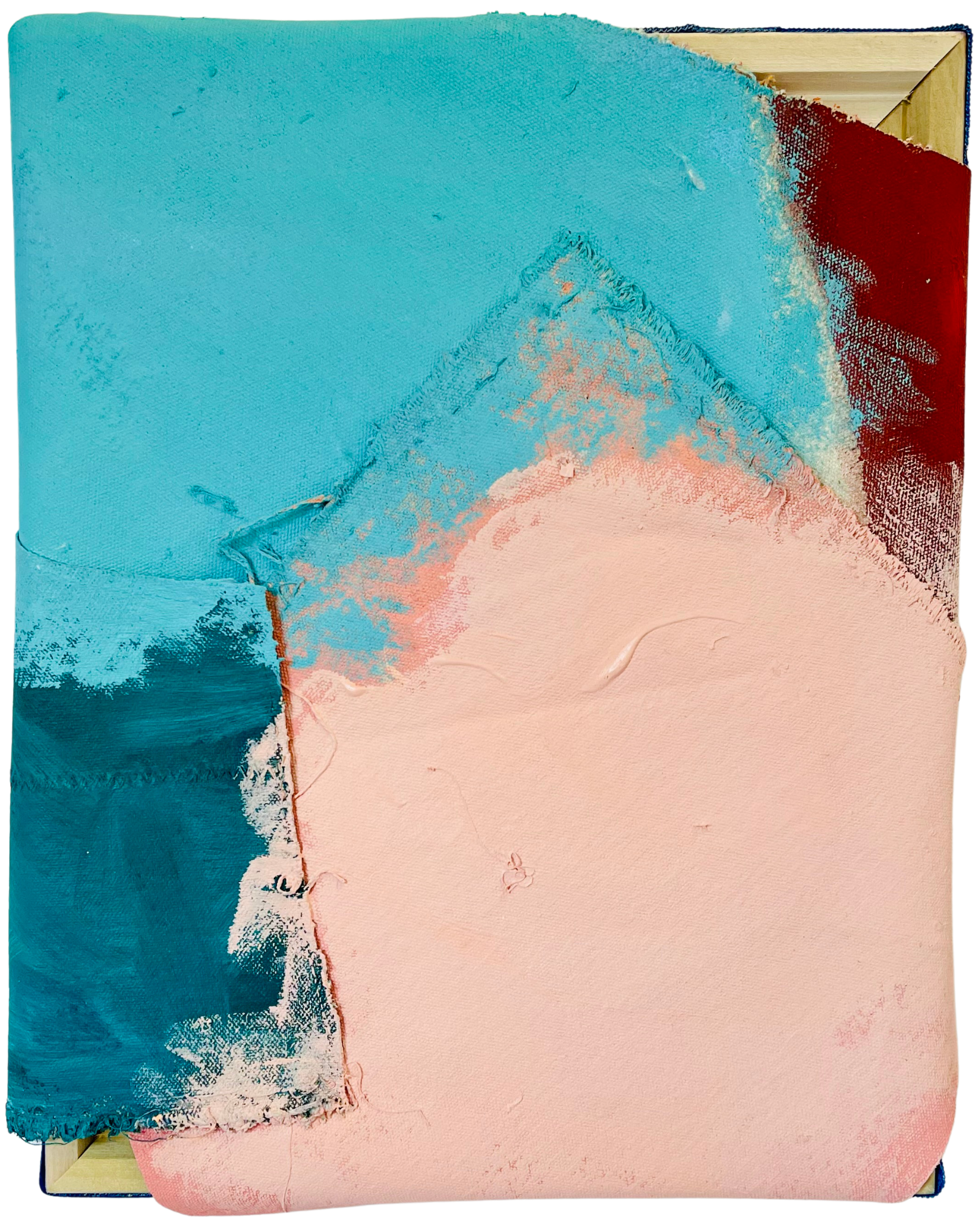 Add to wishlist
9. Scarlett Bowman
Love Handles
Signed and dated (on the reverse)
Recycled canvas, recycled IKEA handles, Acrylic
24 x 30 x 4 cm.
Created in 2021
ESTIMATE
---
£50 - 500
View shipping costs
Notes
---
In Scarlett Bowman's works are a playful engagement with material exploration. Found everyday ephemera are removed from their original context and reassembled to create entirely new narratives. Highly tactile, her patchwork paintings are formed by embroidering large swathes of treated canvas into patchwork paintings, playfully distorting the components that make the very structure of the painting. Taking inspiration from the Japanese aesthetic Wabi-sabi, the works are made on the floor of the studio. Pieces are then selected at random for their various formal qualities, be it - shape, palette or texture, before being collaged together.
Accolades
Education: MA Fine Art, Chelsea College of Art and Design, London, 2015. UK Foundation Diploma Art & Design, City & Guilds of London Art School, 2012. BA Classics, University of Newcastle Upon Tyne, UK, 2004
Exhibitions: Generation Y, Platform Foundation; A Room of One's Own, The Koppel Project Central; Paper Cuts, Saatchi Gallery; The Lotus Eaters, Aindrea Contemporary; Love In A Cold Climate, The Dot Project; Stuff, Lubomirov / Angus-Hughes, London; BFAMI 70th Gala, Christies, London; Polymer, Fold gallery, London; Sunny Side Up! Rook and Raven, London; Dysfunctional Alterations, Balzer Projects, Switzerland.
Residencies: Villa Lena Foundation, Italy (June 2017).
Collections: Soho House Group (New York, London, Mumbai)