Art Fundraiser LA | Timed Auction
21 OCT 2020 9:00 AM - 13 NOV 2020 4:01 AM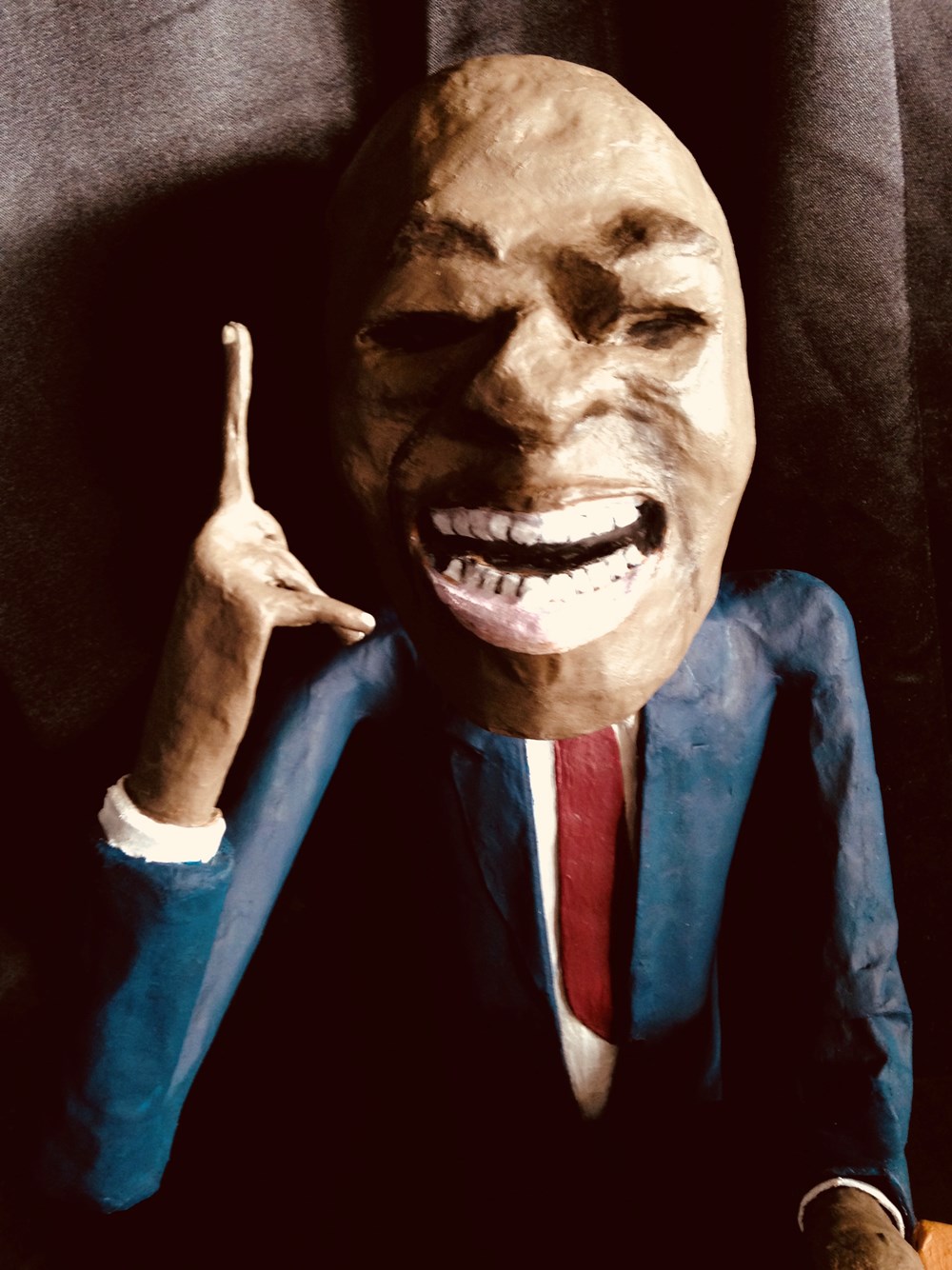 40. Desi Grisham
Voice of Elijah Cummings
Solid paper mache
26 x 14 x 11 in. (66 x 35.6 x 27.9 cm.)
Created in 2020
ESTIMATE
$1,000 - 1,500
View shipping estimates
This auction has now ended.
Notes
"Throughout the course of my wanderings some 20-plus years in Mexico, I found one of the most touching aspects of the culture is how they honor their dead. The ofrendas and golden flowers, fragrances and dulces are only a small part of the celebration honoring the departed. It's as if the spirits are right beside them. Unlike how I was raised to fear death and presence, this never-ending love and method of honor is what inspired me to my specific subject matter.
I make tribute pieces. My intention is to honor the beings that have graced our earth with a statement of gratitude and respect for the gifts they brought to this life. Whether they danced or sang, drove a truck, or laundered jeans, all are important. All are subjects, from celebrity to housewife, each deserves to be remembered with detail from dimples to crumpled clothing. I am honored to pay homage to them, joyfully and individually."
Recommended for You