Ceramics & Craft Studio Sale 2023 | Nichola Naylon
02 JUNE 2023 - 22 JUNE 2023, Ended 12:00 PM (UK time)
A Studio Sale of works of art direct from the studio of artist Nichola Naylon.
Timed Auction Ends: 22 June 12pm (BST)
Nichola creates hand built ceramics forms, taking peace and meditative calm from the repetitive and tactile nature of working with clay. Using a combination of rough, textured crank and heavily grogged material to smoother, white stoneware Nichola experiments adding lines of different clay into a form and awaiting the result as the kiln is opened.
Using a range of skills and techniques including pinching, press moulding and coiling builds unique statement forms. Nichola hopes the calm and peace she finds in working is transformed to your home in the work.
Finishing the pieces with touches of glaze and luxurious lustre, in contrast to the rugged nature of the work gives you a unique functional or decorative piece to bring you joy.
Nichola began ceramics while studying for a BA Hons in Contemporary Applied at Arts at Cumbria Institute of the Arts, enjoying the organic slightly messy nature of the pottery studio. Continuing her practice at an evening class while living in London, she stated this was her therapy in busy city life.
Following ten years of a career in Merchandising Nichola made the decision to leave London and set up a Pottery Studio in rural North Wales. With no knowledge on how to begin creating studio and in an area she knew nothing about it was a complete fresh start. After five years of growing and learning her skills and practice Nichola relocated to the North West of England where she originally grew up. Relocating her studio with her and investigating new avenues of work and sharing the calm of the pottery studio in running small workshops. Attending fairs and markets across the county and working with independent galleries and stores to share her work.
Bidding Enquiries
[email protected]
To hear the latest news follow @theauctioncollective on Instagram and sign up to the mailing list here.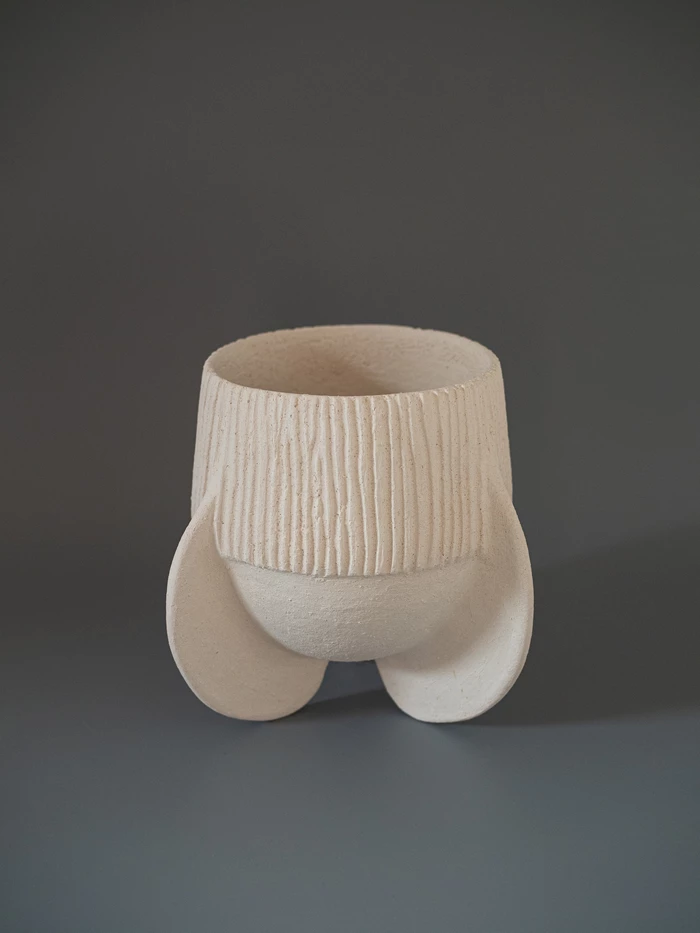 Join the auction
You must register to bid in this auction