Enter the abstract
06 NOVEMBER 2020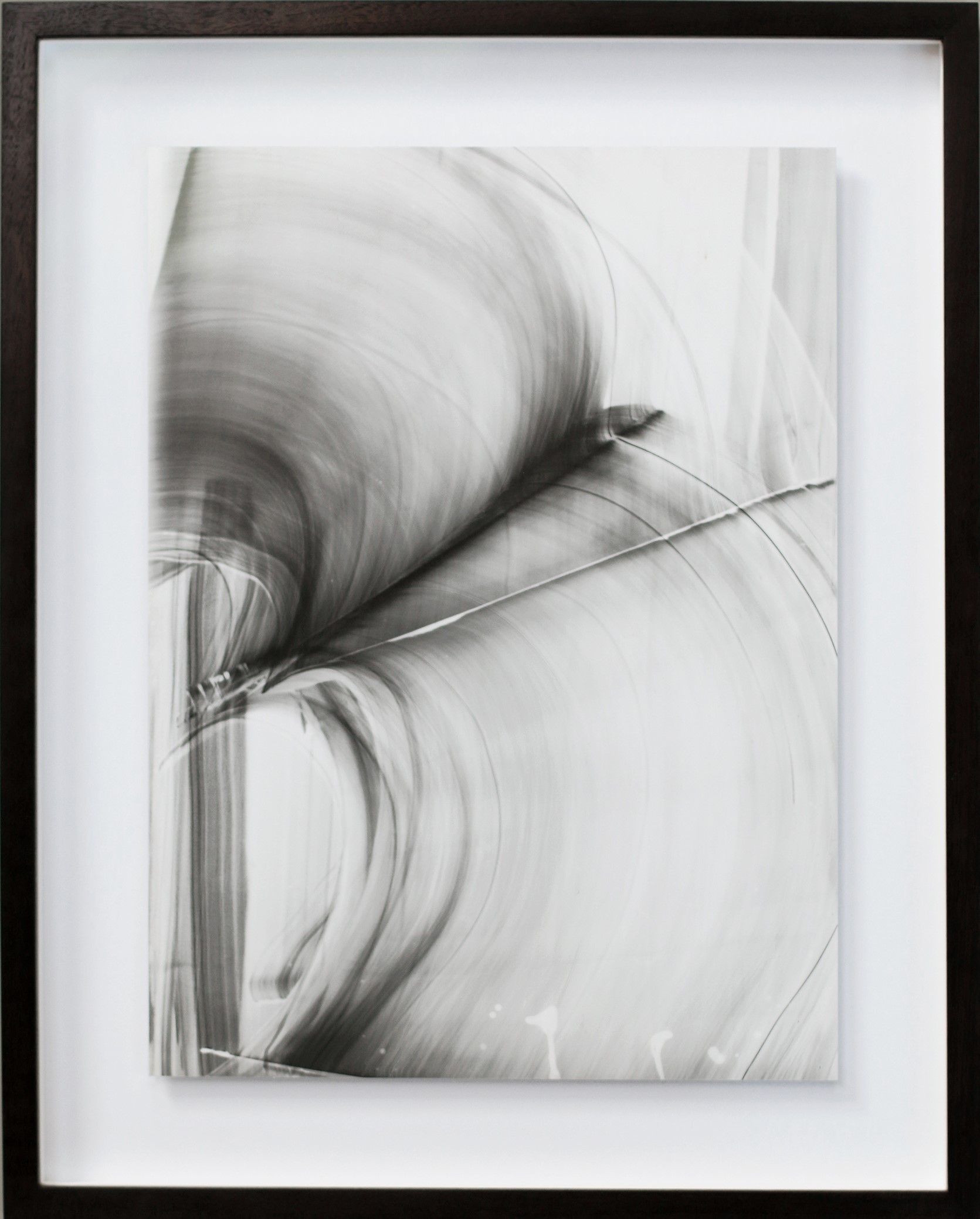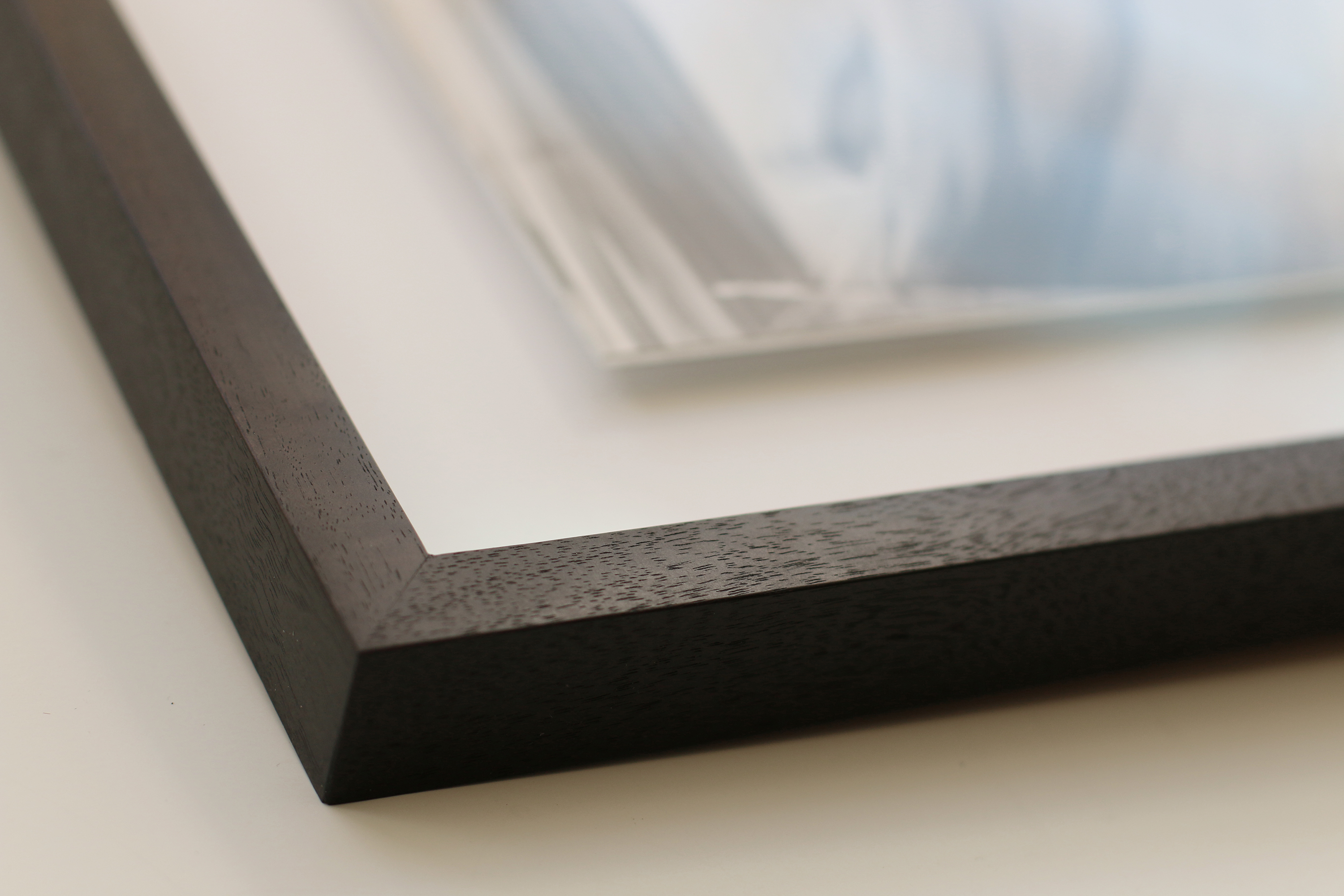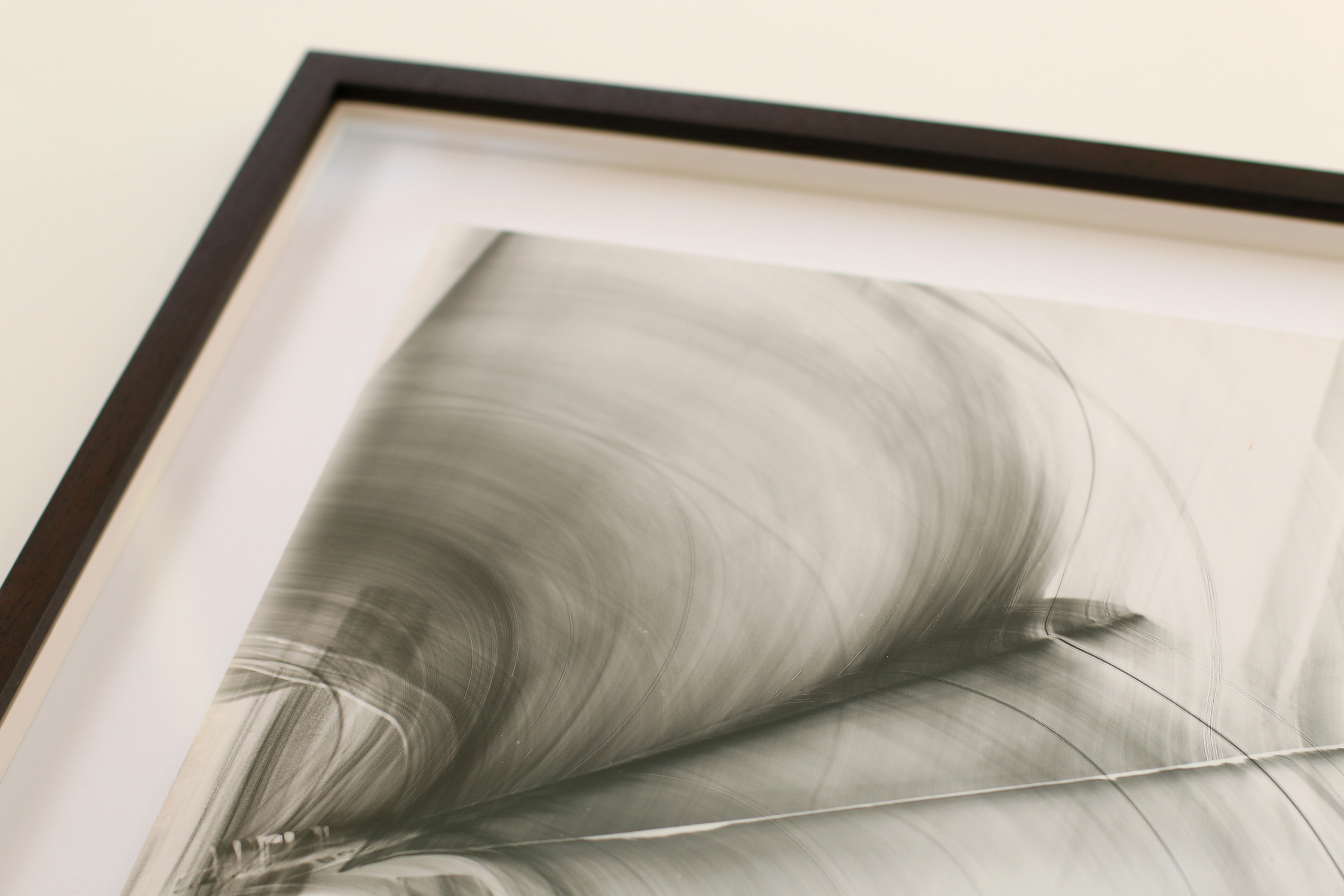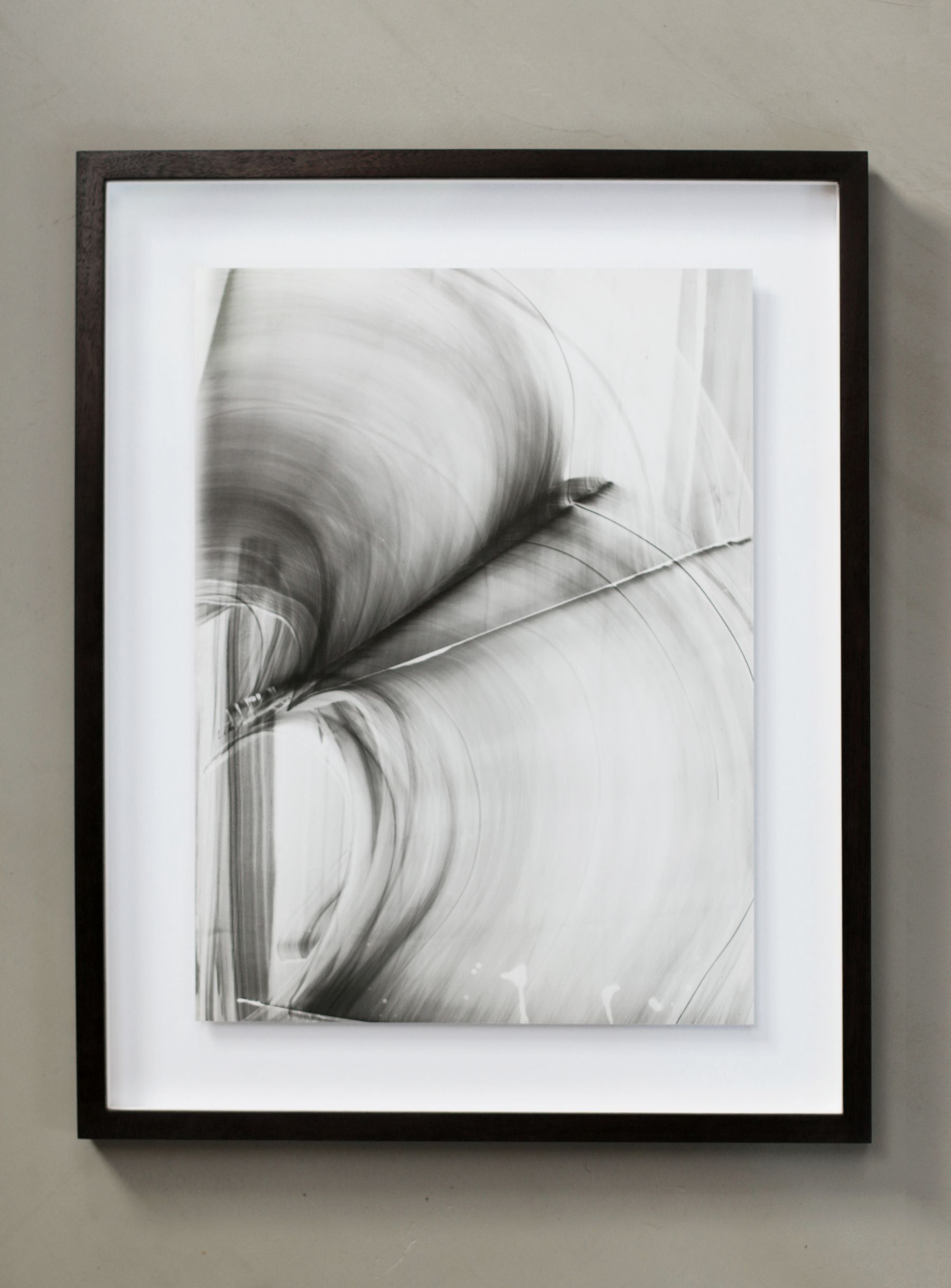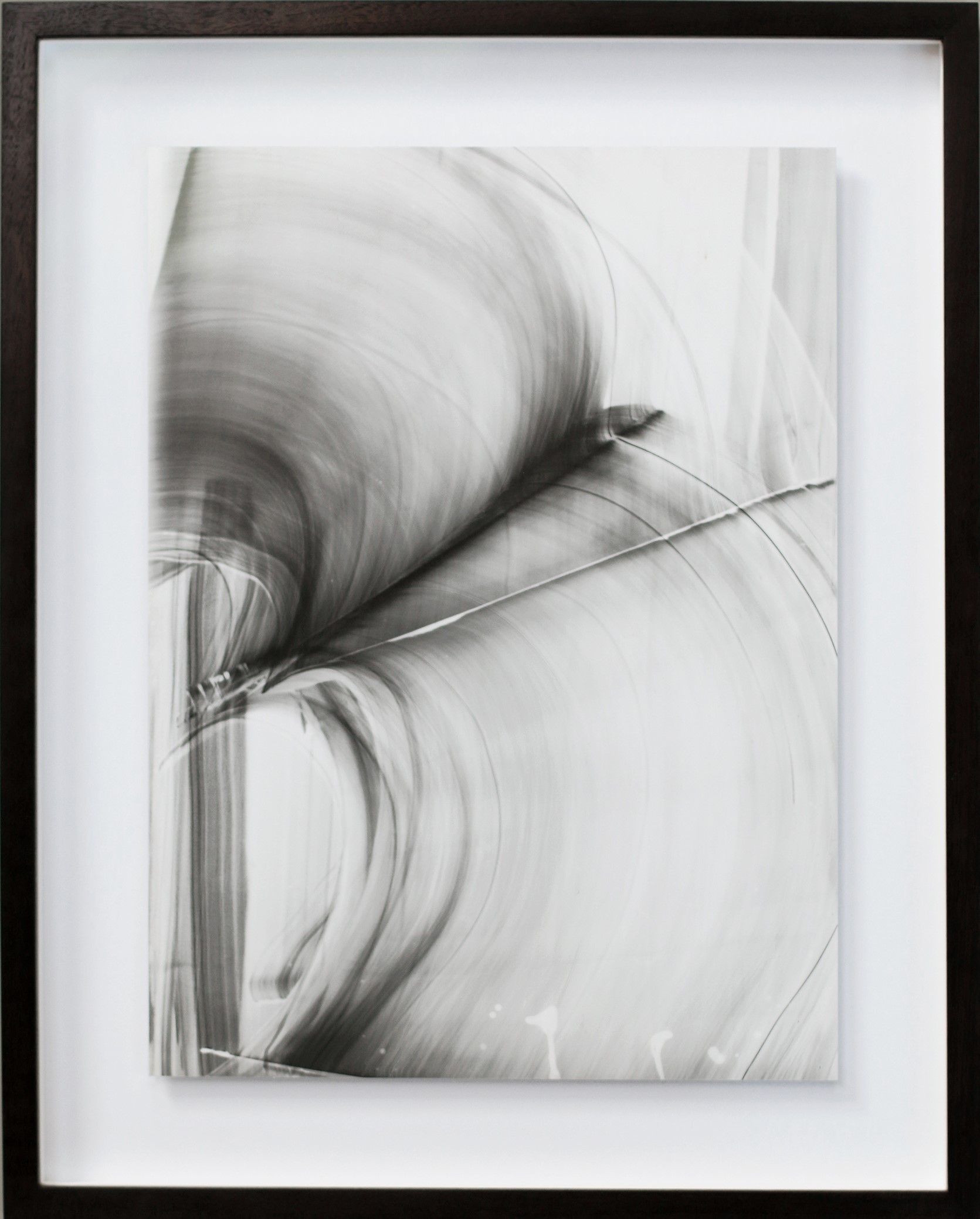 Add to wishlist
15. Zanny Mellor
Blind Light 16
Photogram on paper
Framed: 52 x 42 cm.
Sheet: 40 x 30 cm.
Created in 2015
This work is unique.
ESTIMATE
---
£800 - 1,400
View shipping costs
Notes
---
British artist Zanny Mellor addresses themes of speed, light and time in a sensory exploration of place. The impermanence of material, experience and perception drive her painting and photography work where states of presence and remembrance are examined and a tension between control and chance is actively sort after.
"This photogram is a 'multi-exposure painting' made in a photographic dark room. The process of erasure is as important to the addition of paint, where a rhythmic and repetitive mark-making invites a tension between control and chance. The paint is exposed to light multiple times and the shadows fixed onto light sensitive paper. This is then erased and reconfigured for the next piece, thus making each work a unique multiple."
Fluidity is a defining material concern in her process-led practice, where reductive actions create a measured, gestural language. Mellor completed a Masters in Fine Art at City & Guilds of London Art School in 2015 with Distinction. Recent projects include group show Render Permanent at Lewisham Arthouse, Abstract Reality at Saatchi Gallery and The Shape of Light, a collaborative residency and installation at Lumen Studios.
Her work is held in private collections in the UK, Europe, South Africa, UAE and Australia.
Read more about Zanny Mellor's approach to her artwork in this interview here.