Enter the abstract
06 NOVEMBER 2020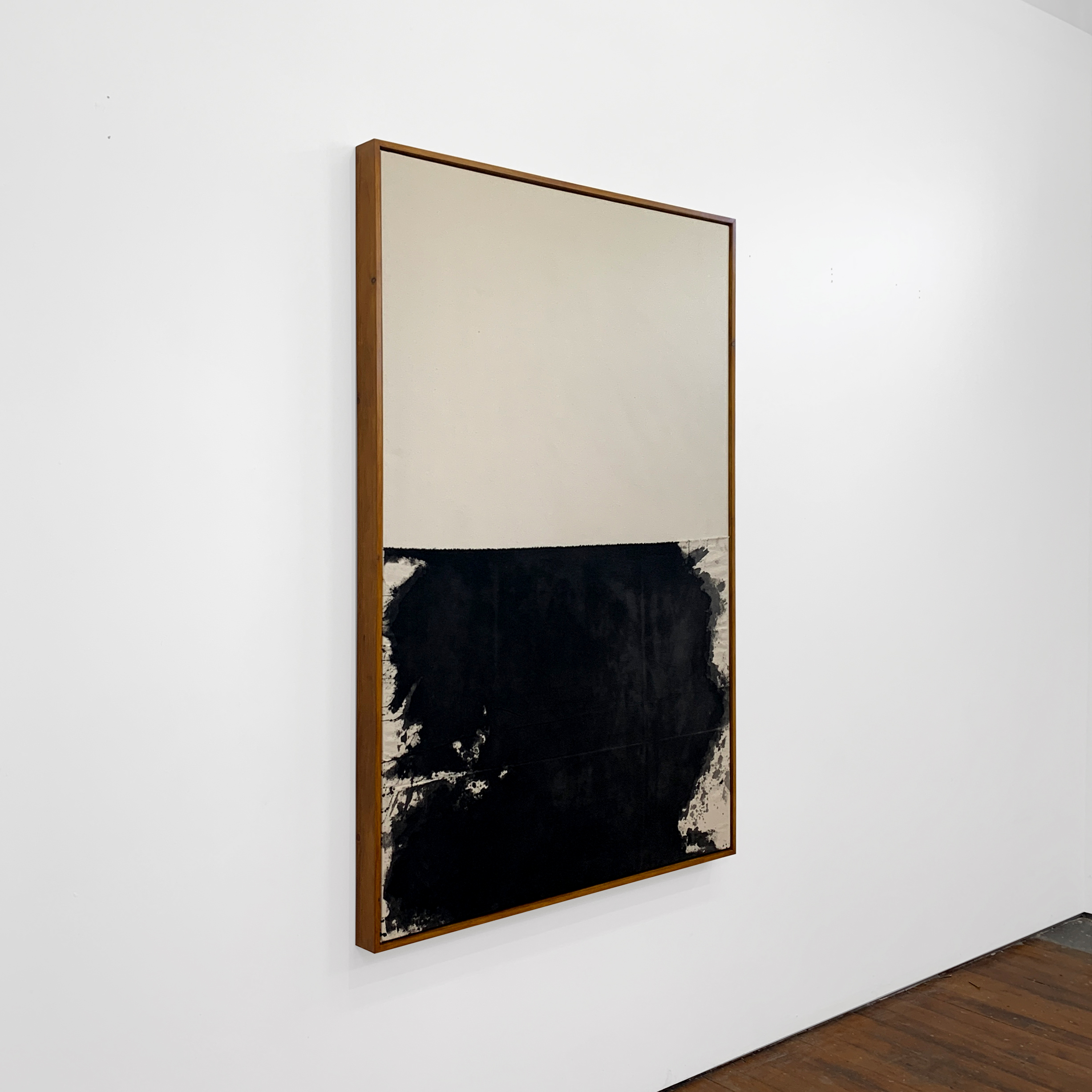 Add to wishlist
19. Henry Woolway
Out There In The Wild
Signed (on the reverse)
Acrylic on canvas collage
150 x 90 cm.
Created in 2020
ESTIMATE
---
£2,000 - 3,000
View shipping costs
Notes
---
Henry Woolway's canvases are a response to the slowed down pace of life during lockdown. In his monochromatic works colours are substituted for textures, layering, paint effects and space.
The simplicity of Henry's choice of colour palette and the paired back aesthetic leaves the viewer to consider the brushstrokes, some of which are carefully composed and others are left to chance. The seams, edges and materiality of the canvas also become points of interest, lending the works an earthy, textural feel. Focusing on these details which are set within an abstract work can have a meditative effect. Henry describes his paintings as "calm moments, a much-needed breather letting the world careen back to life".
Accolades
Recent Exhibitions: Slate, Bridewell Studios & Gallery, Liverpool, July 2020.