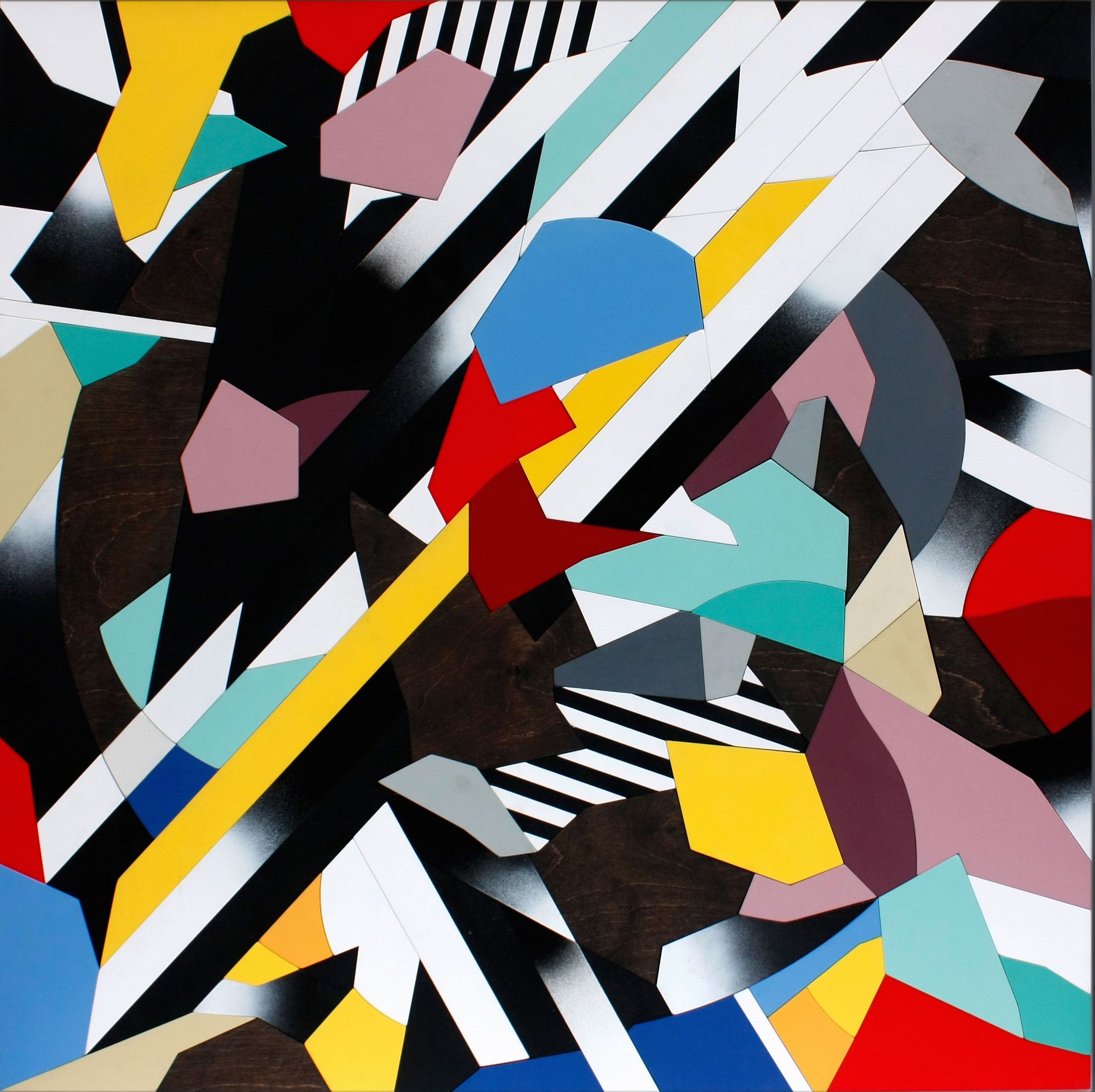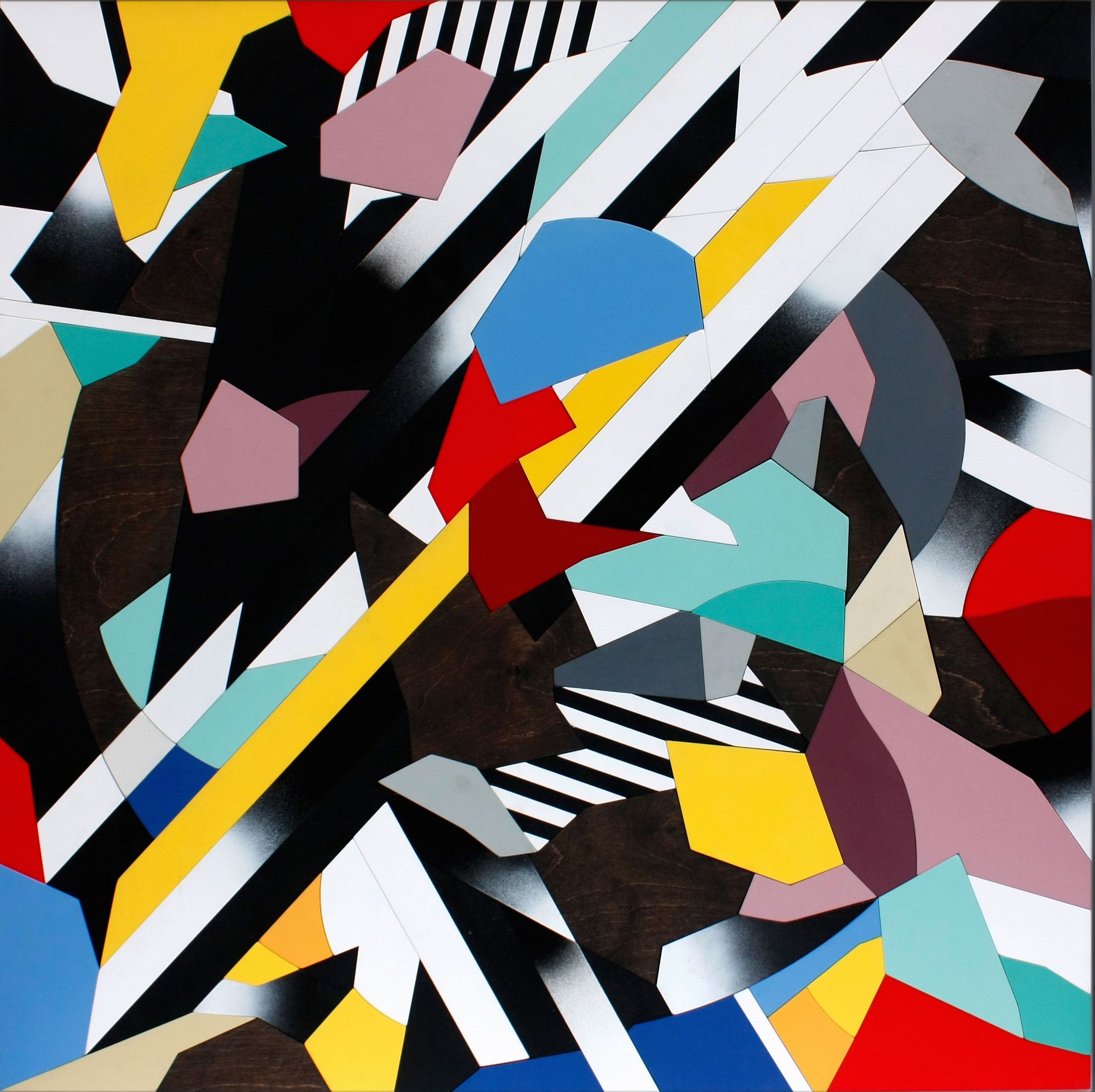 Add to wishlist
26. Mark McClure
Test Card II
Signed and dated (on the reverse)
Painted wood mosaic
80 x 80 x 3 cm.
Created in 2018
ESTIMATE
---
£1,600 - 2,500
View shipping costs
Notes
---
This abstract 'jigsaw' work combines the latest in laser cutting technology with the skilled hand of a trained painter.
Mark McClure uses a laser cutter to cut a large panel into a fine interlocking mosaic of wood. These blocks, delicately hand painted by the artist, create an artwork that bursts with energy and colour.
With a background in visual design, this bold and geometric artwork is the signature style of the London based multimedia artist. Collaborating with designers, architects and public institutions, Mark's painting, sculpture and installations can be found across the world.