Objects of Art | The Skateboards
18 NOV 2020 7:00 PM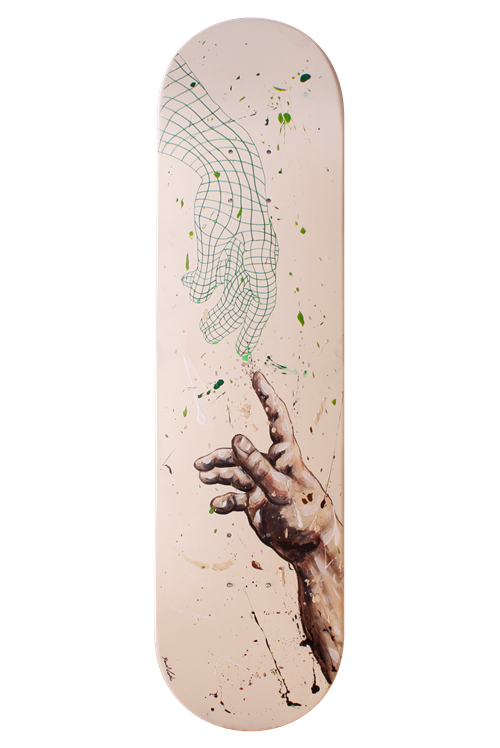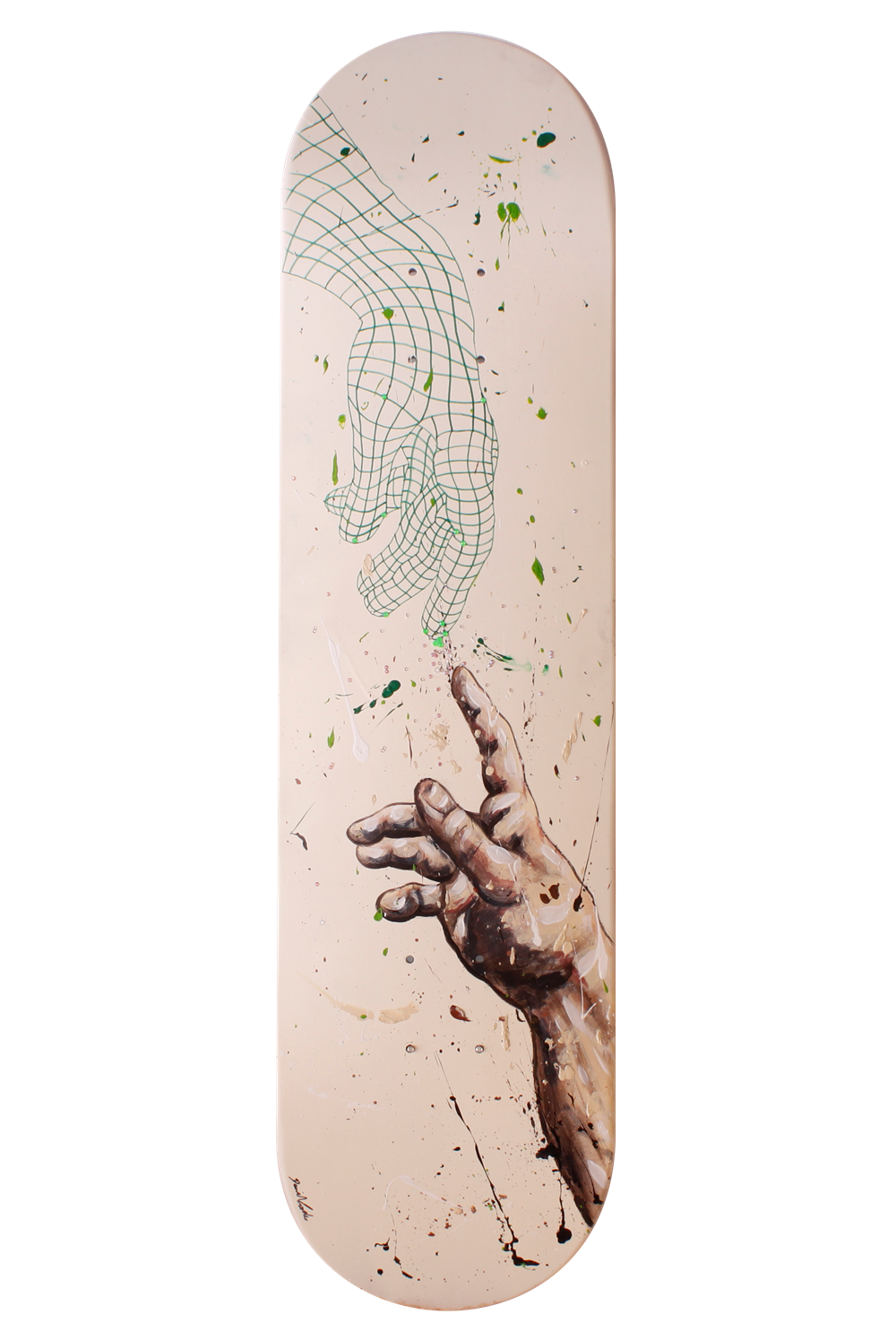 5. Daniel Cordas
The Creation of Simulation
Signed (on the front)
Acrylic and embedded Swarovski crystals on skate deck
81.5 x 20.5 x 5 cm.
Created in 2020
This work is unique.
This work is sold with a Sk8ology display stand.
ESTIMATE
£200 - 400
View shipping estimates
Notes
"Inspired by my recent fascination with the simulation theory & if the world around us is truly reality. At 27 I feel very lucky to have already collaborated with people such as Harrods, Jimmy Choo, Hypebeast & have had my first solo exhibition in Hong Kong - however it is extremely unlikely this is based reality, the simulation has just been kind to me.
This piece is very important to me as it will be the focus of a future body of work exploring this theme further. Also there could be no better cause than to benefit others & appreciate how are lucky we are." - Daniel Cordas, 2020.
Creator of Art Not Customs, Daniel set about changing the status quo of what is considered art. Starting out by reformatting the traditional "canvas" Daniel's work on sneakers has seen him recognised as an artist in his own right.
Accolades
Solo Exhibitions: A Year of Wisdom, Landmark, Hong Kong, 2017.
Residencies: Daniel Cordas x Harrods, 2016-Present. Axel Arigato, London, 2018. Daniel Benjamin Gallery, London, 2018.
Recommended for You