Objects of Art | The Skateboards
18 NOV 2020 7:00 PM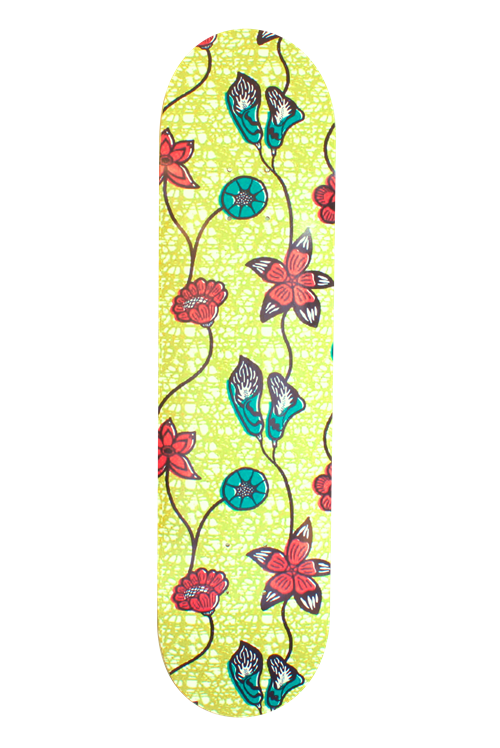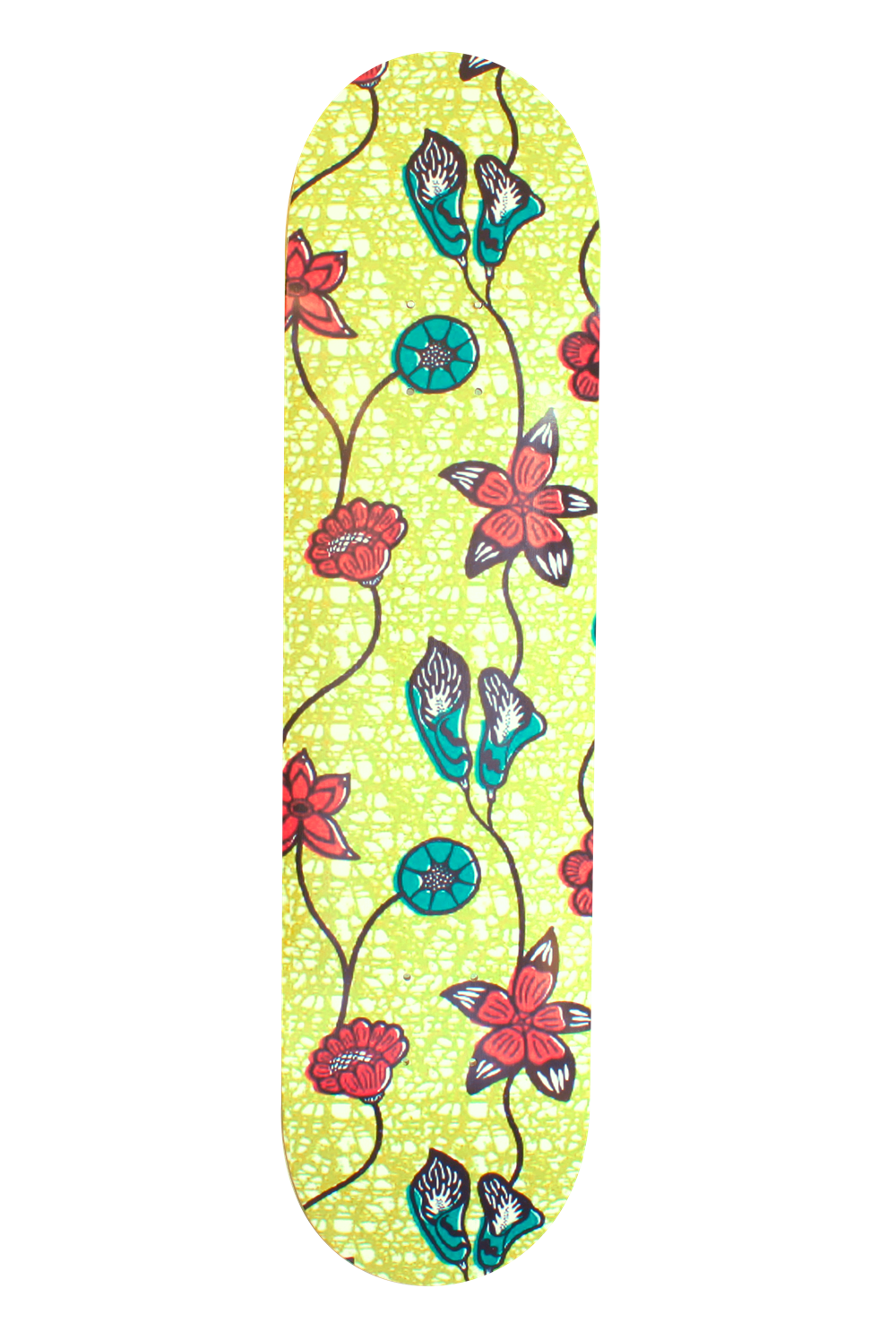 13. Yinka Shonibare
Untitled II
Printed vinyl on skate deck
81.5 x 20.5 x 5 cm.
Created in 2020
This artwork is unique.
This work is sold with a Sk8ology display stand.
Printed by Your Custom Skateboard.
ESTIMATE
£200 - 400
View shipping estimates
Notes
Shonibare's work explores issues of race and class through the media of painting, sculpture, photography and film. Shonibare questions the meaning of cultural and national definitions. His trademark material is the brightly coloured 'African' batik fabric he buys in London. This type of fabric was inspired by Indonesian design, mass-produced by the Dutch and eventually sold to the colonies in West Africa. In the 1960s the material became a new sign of African identity and independence.
Shonibare was a Turner prize nominee in 2004, and was also awarded the decoration of Member of the 'Most Excellent Order of the British Empire' or MBE, a title he has added to his professional name. Shonibare was notably commissioned by Okwui Enwezor at Documenta 11, Kassel, in 2002 to create his most recognised work 'Gallantry and Criminal Conversation' that launched him on to an international stage. He has exhibited at the Venice Biennale and internationally at leading museums. In September 2008, his major mid-career survey commenced at the MCA Sydney and then toured to the Brooklyn Museum, New York and the Museum of African Art at the Smithsonian Institution, Washington DC. He was elected as a Royal Academician by the Royal Academy, London in 2013.
In January 2019, Yinka Shonibare was awarded the decoration of CBE.
Shonibare's works are included in prominent collections internationally, including the Tate Collection, London; Victoria and Albert Museum, London; National Museum of African Art, Smithsonian Institute, Washington, D.C; Museum of Modern Art, New York; National Gallery of Canada, Ottawa; Moderna Museet, Stockholm; National Gallery of Modern Art in Rome and VandenBroek Foundation, The Netherlands.
This skate deck was kindly printed by Your Custom Skateboard.
Recommended for You