Objects of Art | The Skateboards
18 NOV 2020 7:00 PM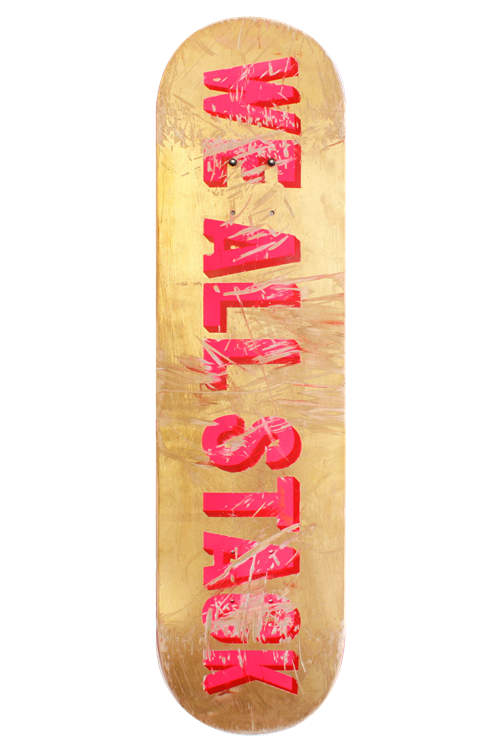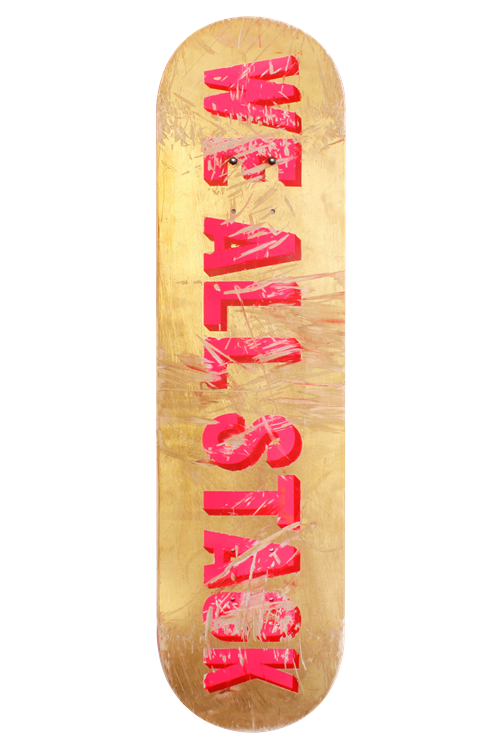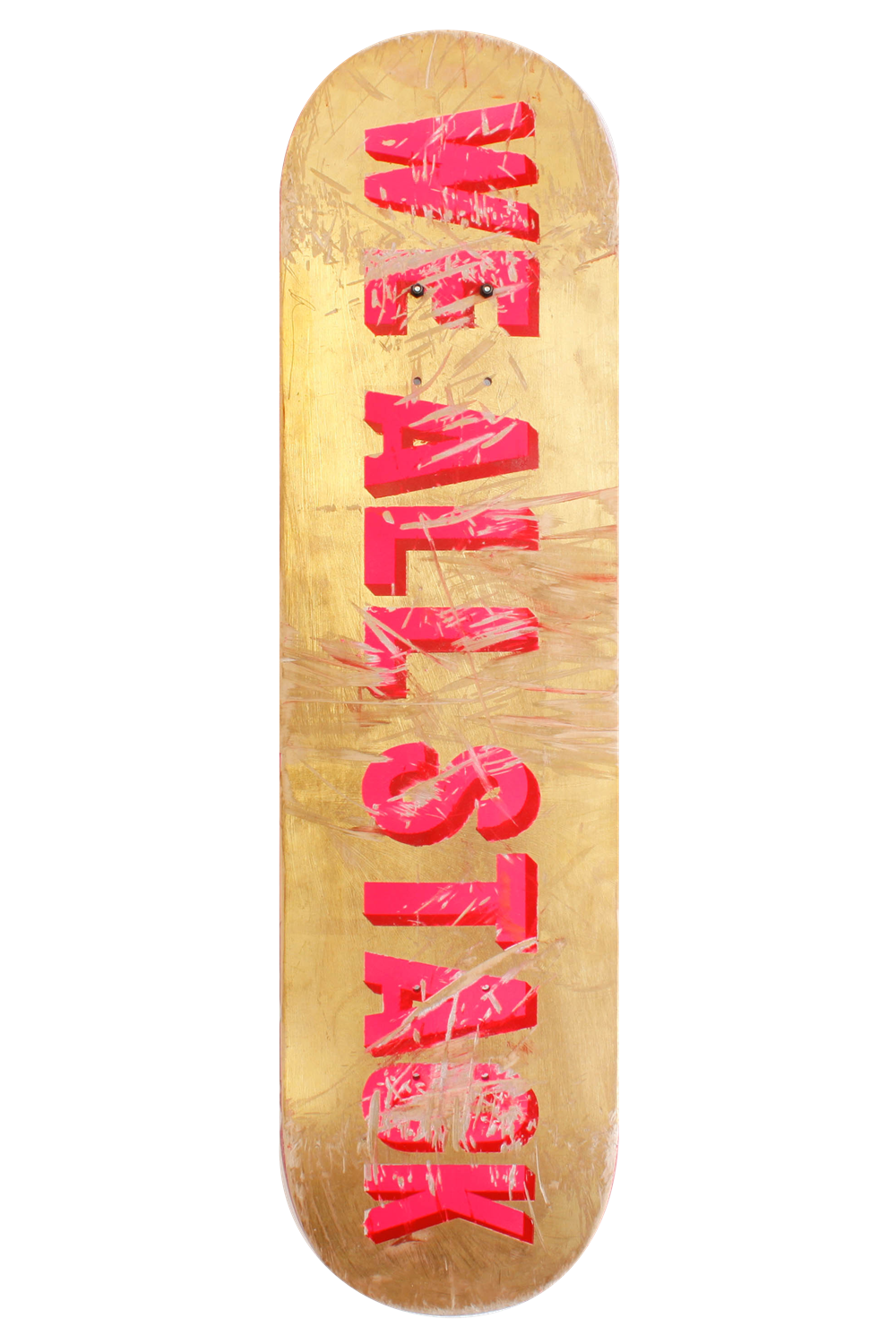 8. Dave Buonaguidi
We All Stack
Signed (on the reverse)
Screen print on Skate deck
81.5 x 20.5 x 5 cm.
Painted in 2020
This work is unique.
This work is sold with a Sk8ology display stand.

ESTIMATE
£200 - 400
View shipping estimates
Notes
Dave Buonaguidi has breathed his iconic word print style onto this skateboard. Often hilariously satirical, Dave
Dave Buonaguidi has worked in advertising for over 30 years, founding St. Luke's, the worlds first advertising co-operative and labelled as 'the most frightening company on earth' by the Harvard Business Review. He has since worked as Creative Director at Channel4, founded the advertising agency Karmarama and Chief Creative Officer of the London office of Crispin Porter and Bogusky, just recently opening yet another start-up company of his own.

In 2003 he created the iconic 'MAKE TEA NOT WAR' poster for the anti-war march, which now forms part of the Victoria and Albert Museum collection and also hangs in the Trento Museum of Modern Art.
During a year-long hiatus from the advertising world, Buonaguidi set upon learning a new skill and undertook a screenprinting course, which in turn gave him the freedom to finally find an out-put for the many ideas that had been swimming around in his head.
'Being creative is a wonderful curse. I mean that in the most positive sense. Actually, I'm being dramatic; it's not a curse at all. It's a calling. But that sounds really wanky doesn't it? I have a terribly inquisitive mind and as a result my mind is constantly buzzing, so every day I am inspired by thousands and thousands of things, the problem is trying to put all of them into practice. Sorting them and not letting the metaphorical draws in my mental plans chest fill up.' – Dave Buonaguidi interview with IPA, April 2013
Dave works on found images and materials, experimenting with the practice of screenprinting to push the boundaries of what it is and can be. Past examples include printing with pheromones, sprinkles, printing onto copper plates and just about anything else he can find, showing the investigative approach he takes to his printing practice. His work aims to cause a reaction in the viewer, the juxtaposition of familiar images with overlaying text or a smattering of controversy or the odd swear word to accentuate. Buonaguidi uses the techniques of mass communication and advertising, pairing with found imagery and objects and assertive text that challenges the viewer.
Recommended for You