Objects of Art | The Skateboards
18 NOV 2020 7:00 PM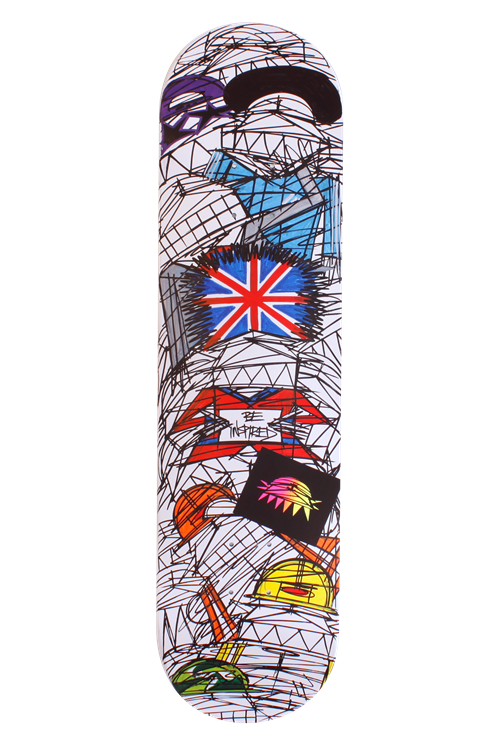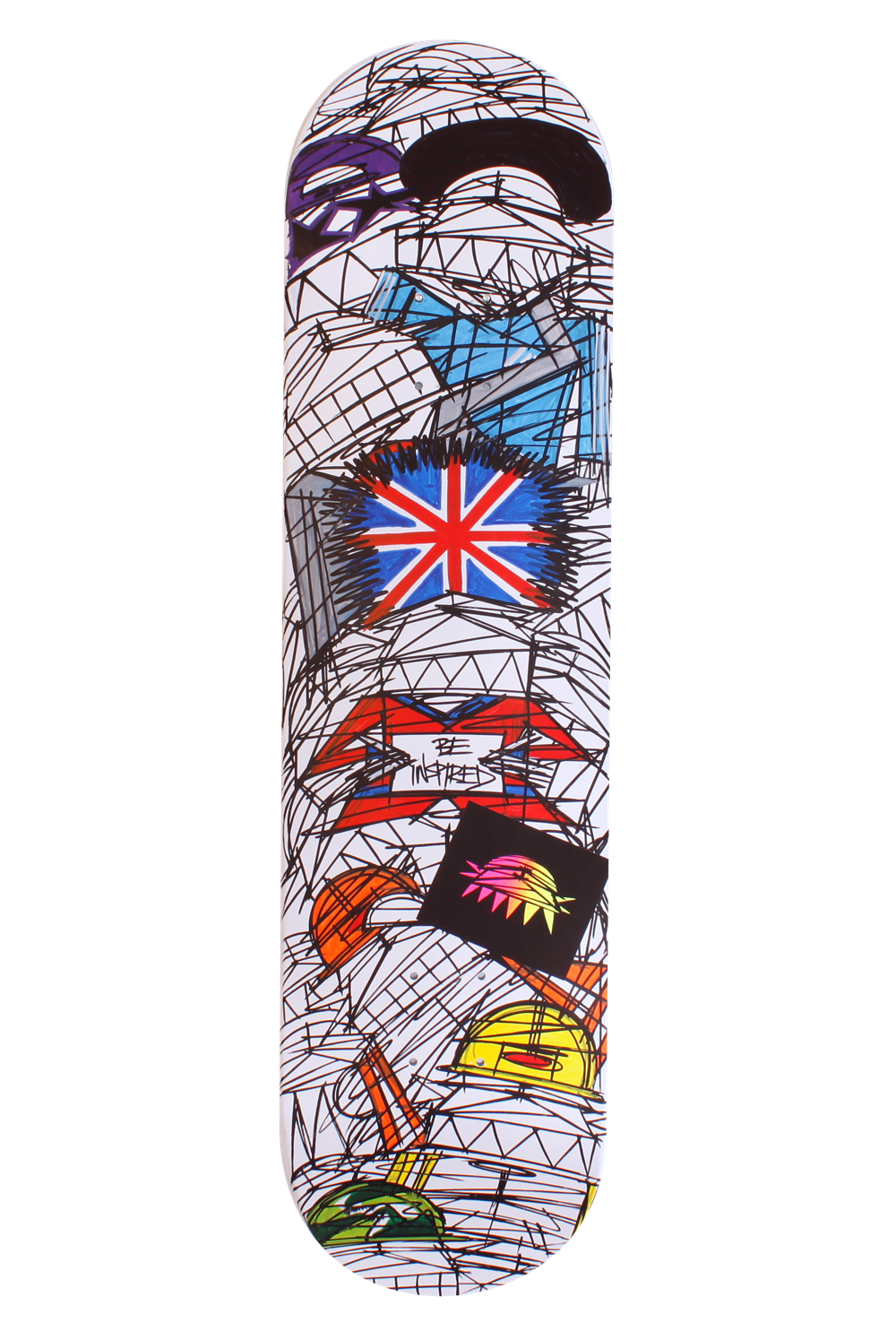 10. Nathan Bowen
Be Inspired
Signed (on the reverse)
Acrylic and ink on skateboard
81.5 x 20.5 x 5 cm.
Painted in 2020
This work is unique.
This work is sold with a Sk8ology display stand.
ESTIMATE
£200 - 400
View shipping estimates
Notes
Vibrant street-artist Nathan Bowen has given this skate deck his immediately recognisable style ands flair.
One of the most prolific street-artists around, his work has adorned the walls of London brightening up these otherwise concrete corridors with his murals and motifs.
Describing himself as the 'Artistic Gangster', Nathan has a lawless approach to street art. By openly using his imagination he transforms these old walls, creating new and inspiring works of art. His style is unique, fast, dynamic and unpredictable, his signature characters known as 'The Demons' invade building site hoardings all over London, using the streets as his own gallery.
Recommended for You