Paper | Scissors | Stone
08 NOV 2018 7:00 PM
Alon Zakaim Fine Art, 5-7 Dover St, W1S 4LD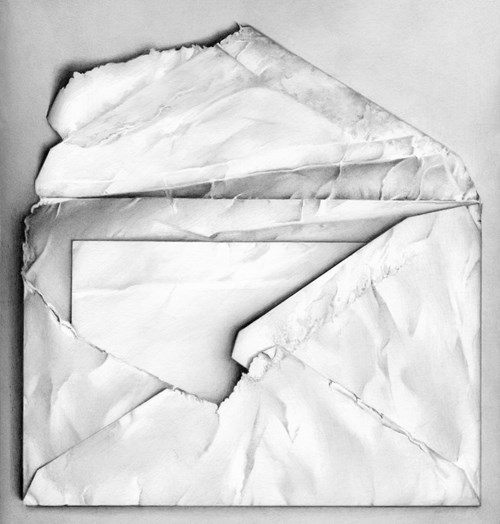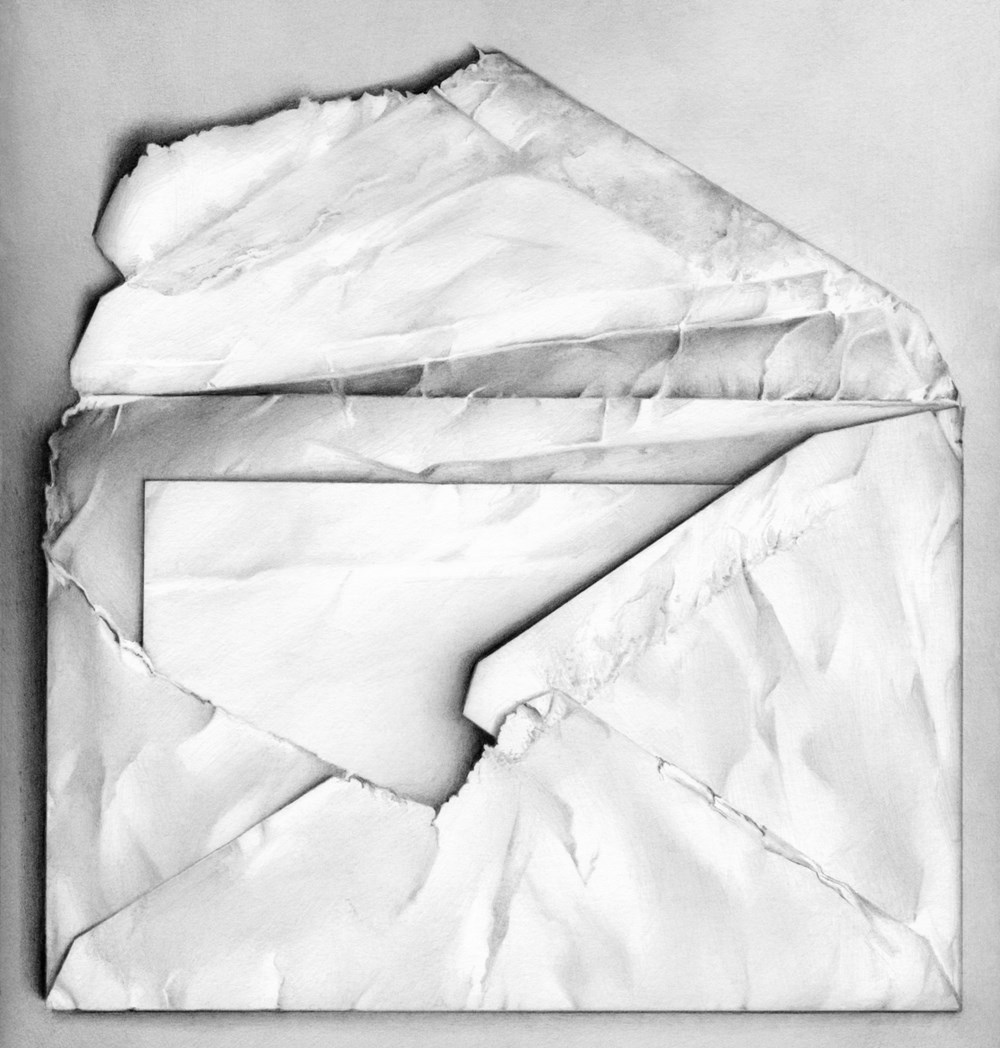 14. Cath Riley
Envelope
Signed and dated (on the reverse, on the mount and on the back of the frame)
Pencil on paper
21 x 22.5 cm.
Created in 2013
ESTIMATE
£1,400 - 2,400
View shipping estimates
This auction has now ended.
Notes
The drawings are patiently created by the artist through a layering technique using a simple drawing pencil. She never uses graphite or an eraser in her process. Focusing on a specific detail of an object or person, the artist builds the image with layer-upon-layer of pencil work to achieve a highly-detailed representation of the materials and body that make up the subject. The results are astonishing, hyper-realist images that lead the viewer to question the artworks form and medium. The gentle creases and tears of the paper in Envelope are a perfect example of her skill and mastery of photo-realism.

Riley has an M.A. in Fine Art and B.A. in Embroidery (1st.Class Honours). Her work can be found in private collections across Europe and America, and has been featured public exhibitions including: 'The Gallery', Cork Street, The Royal Academy Summer Exhibition and the Discerning Eye. Commercial clients of the artist include Nike, Adidas, The New York Times, G.Q., The Economist, The Bavarian State Opera and others.
Recommended for You