Terrence Higgins Trust - 2022, Timed Auction
20 FEBRUARY 2022 - 09 MARCH 2022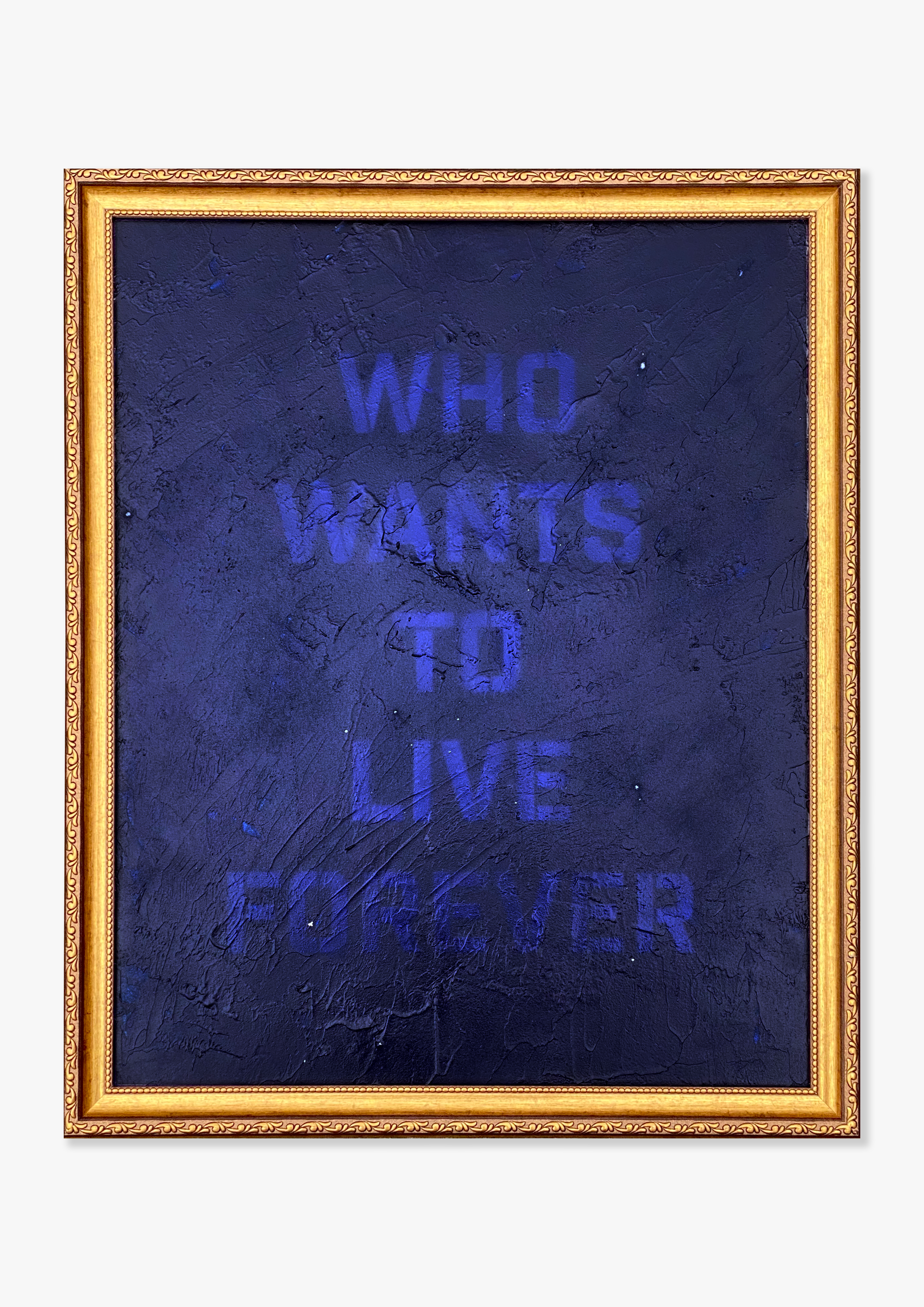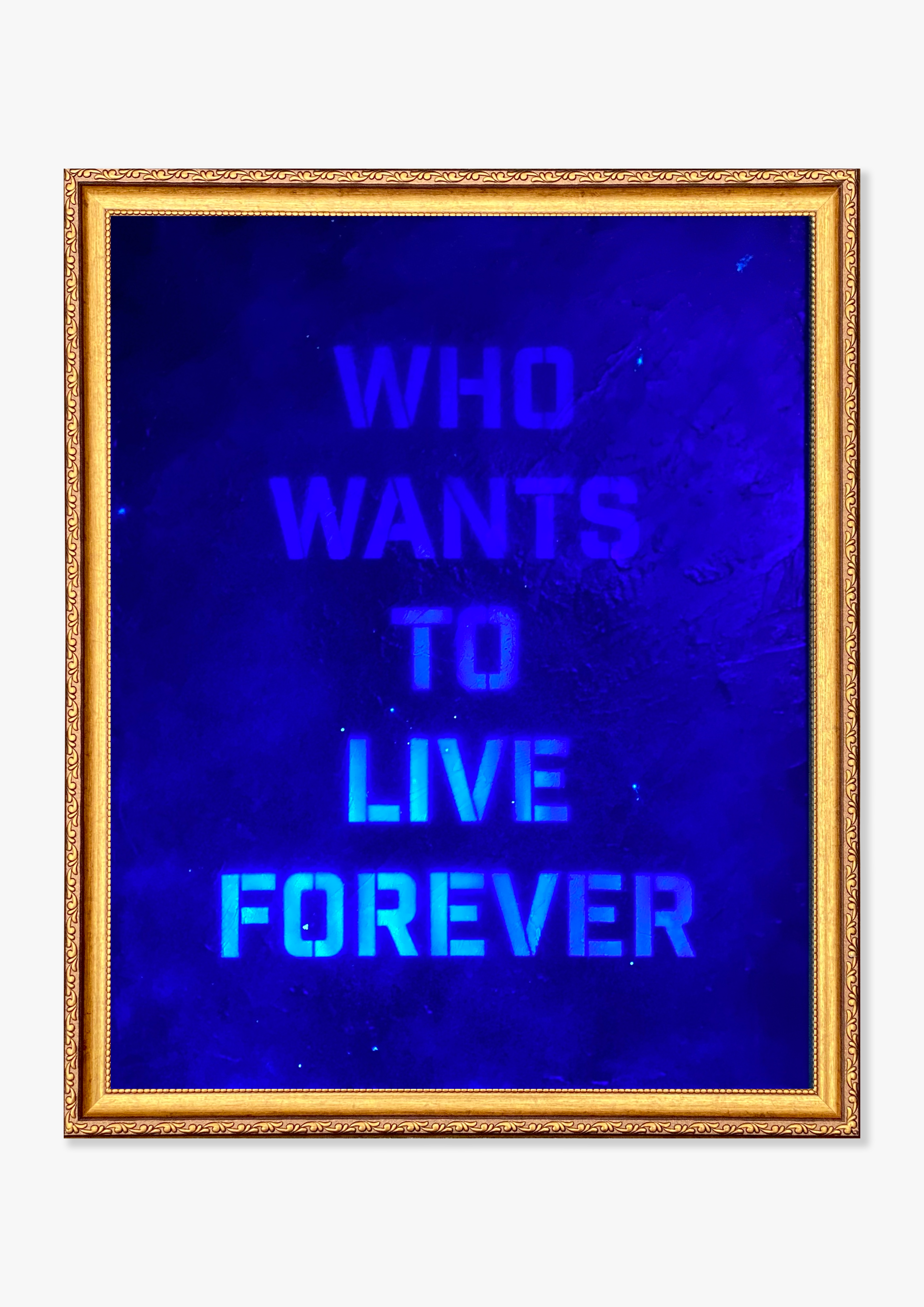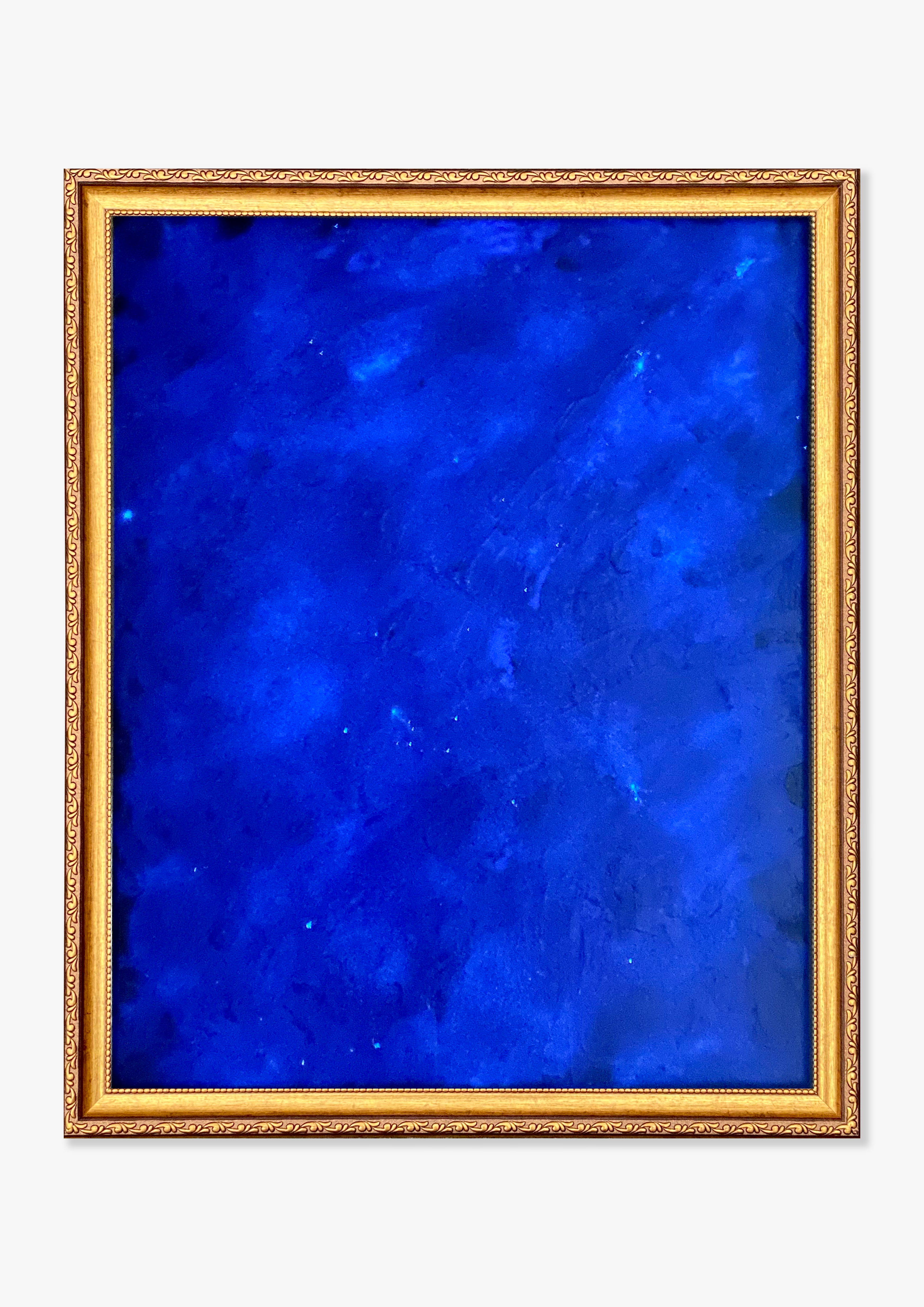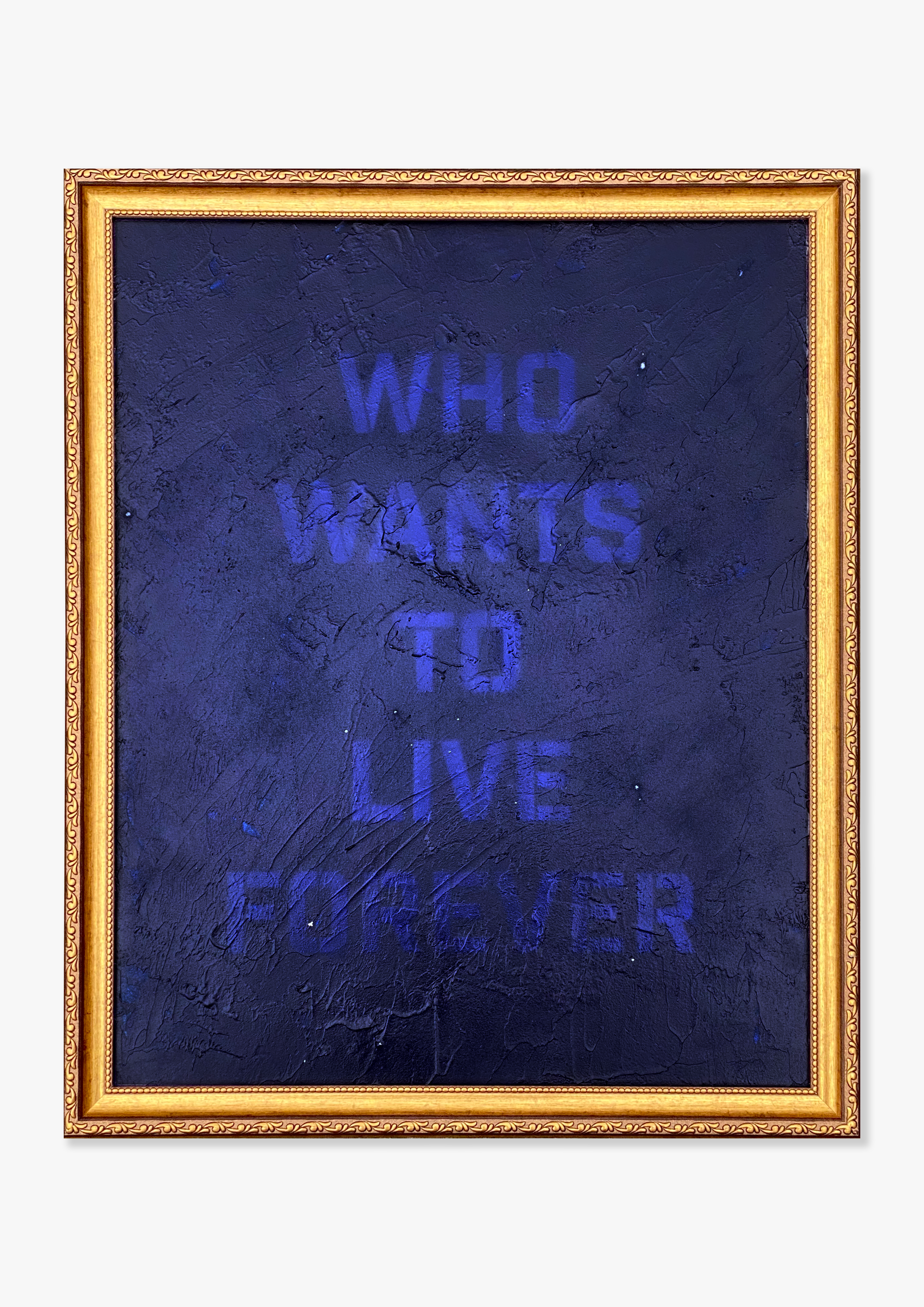 Add to wishlist
37. Alix de Bretagne
Who Wants to Live Forever (Study 3/23-1)
Signed
Acrylic Paint, UV Reactive Paint, Promethium Photo-luminescent Pigment, Acrylic Crystal Clear Finishing Varnish
Image size 29.7cm x 42cm
Framed size 45cm x 56cm
2022
Unique
ESTIMATE
---
£1,000 - 1,500
This auction has now ended
Notes
---
Who Wants To Live Forever is part of a series of studies created by the artist in preparation for their latest art exhibition, capturing light photons in different ways to create a three-stage visual experience.
At first glance, the painting is a textured execution in ultramarine, a personal favourite of the artist. If all light sources are removed, the promethium photo-luminescent cobalt blue pigment reveals a close-up of a starry galactic cluster, whilst the ultraviolet reactive paint displays the hidden message when activated by UV light.
The art piece is an invitation to wonder in a profound way about the nature of human existence. The intent behind this concept is to capture the observer's imagination and begin the philosophical journey. Whether we look at this painting and instantly hear a Queen anthem, or if we make the connection between Prometheus and the starry nebula, all interpretations are valid.
Donated by: Alix de Bretagne
www.debretagne.art
@alixdebretagne