Terrence Higgins Trust, The Timed Auction 2021
18 FEBRUARY 2021 - 11 MARCH 2021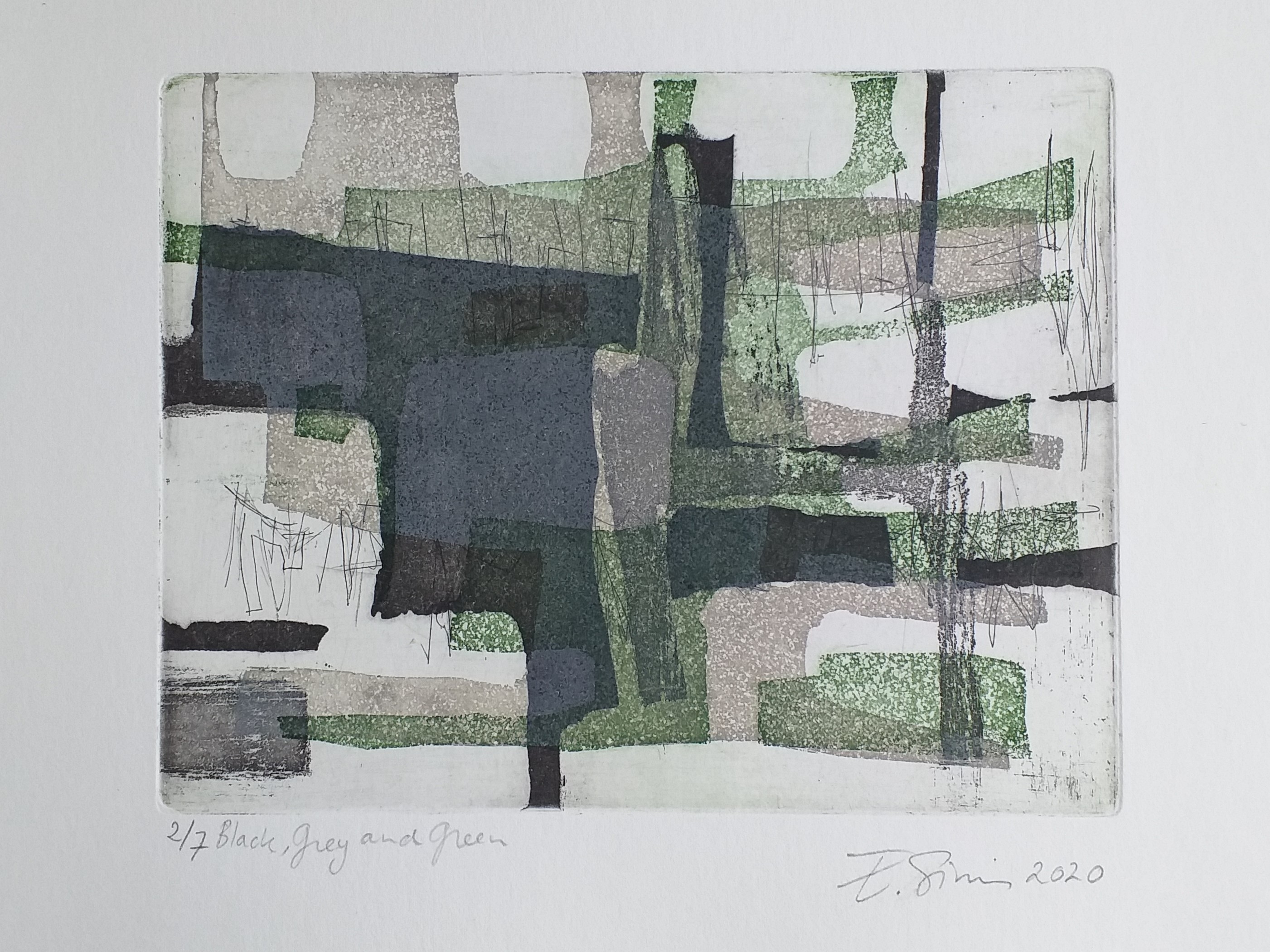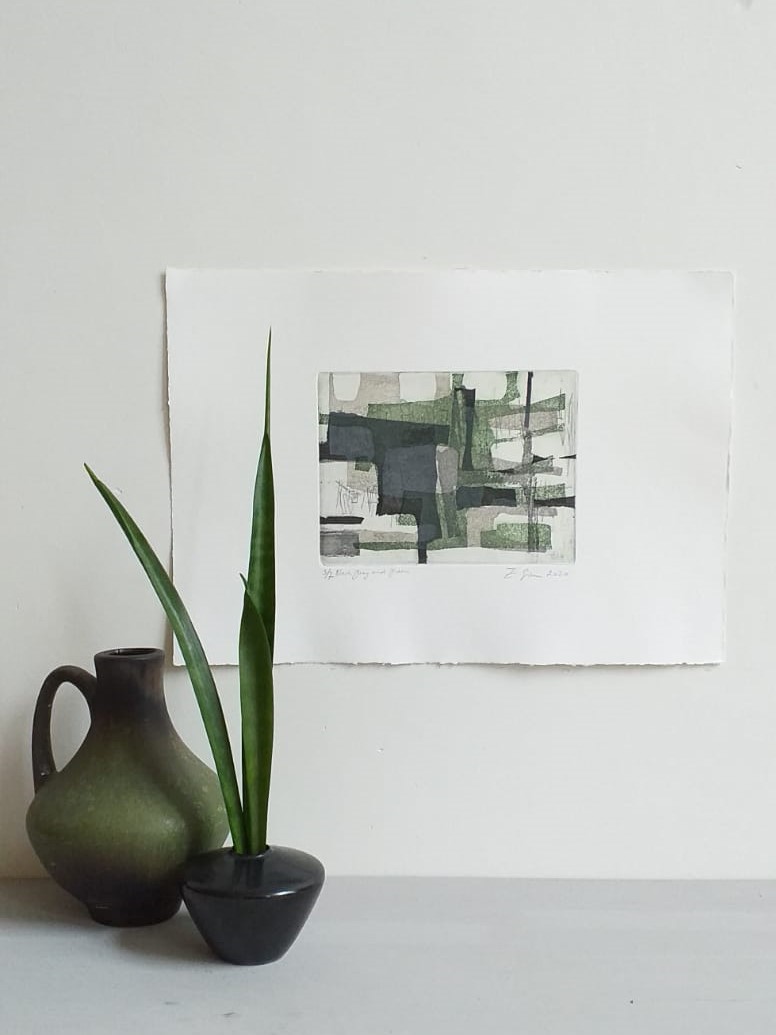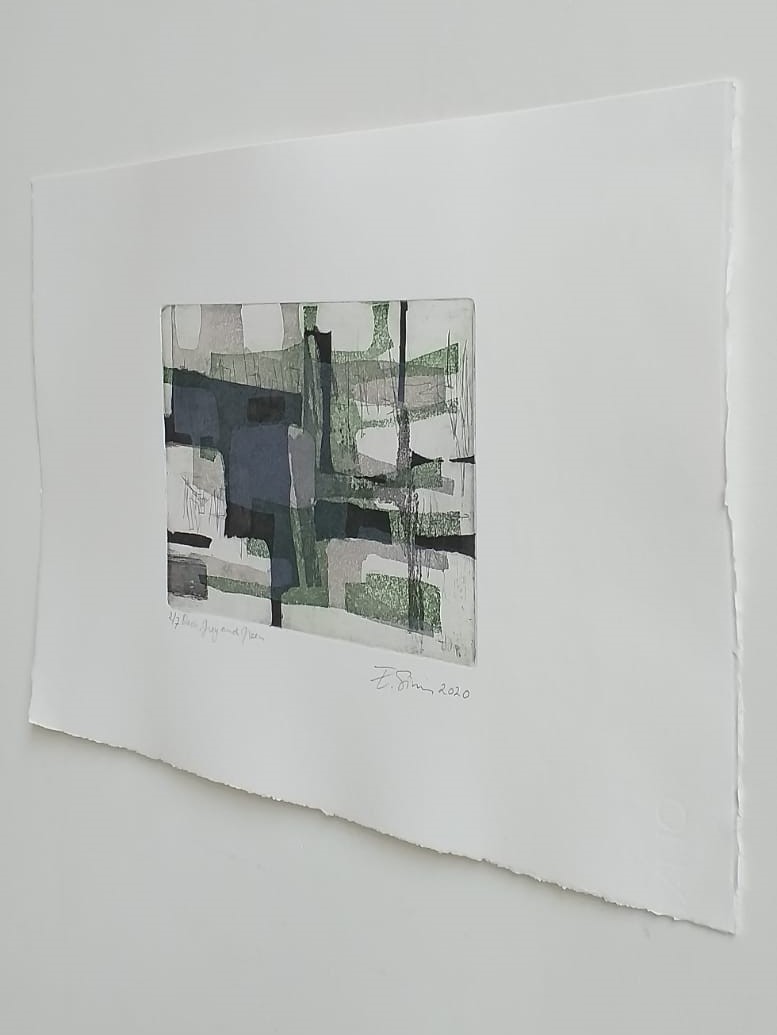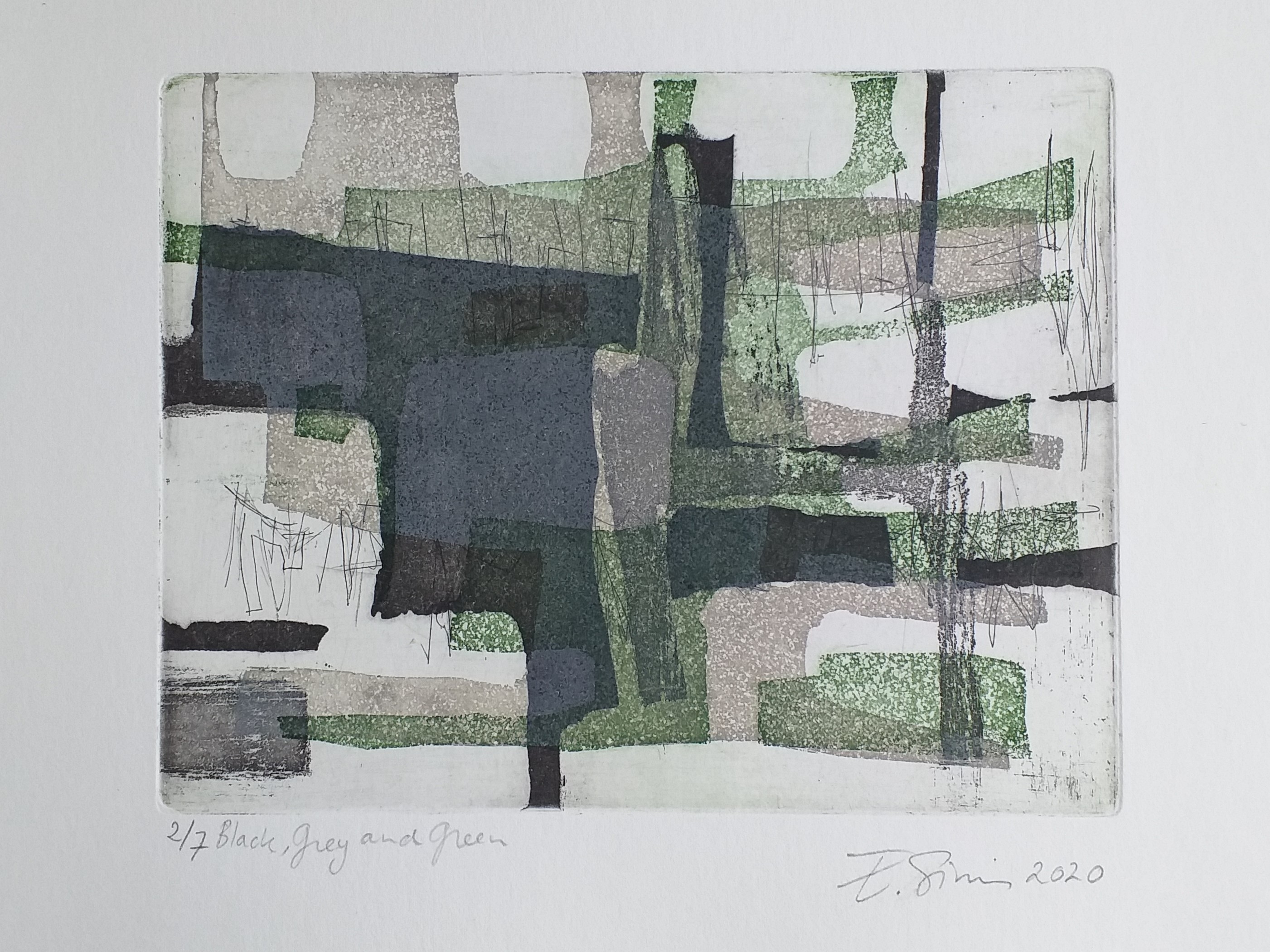 Add to wishlist
23. Erna Simis
Black, Grey and Green
Signed and dated (lower right), edition size and title (lower left)
Etching, aquatint on Fabriano Rosaspina 285 g/m2 etching paper.
Print size: 12.5 x 16.5 cm.
Sheet size: 25 x 36 cm.
Created in 2020
This artwork is number 2 from an edition of 7

ESTIMATE
---
£60 - 100
This auction has now ended
Notes
---
The etching was created and printed in the artist's home printmaking studio which is located in Westerwolde, a rural region in the Netherlands. The etching has been printed with three various plates, printed on Fabriano Rosaspina 285 g/m2 etching paper.
Erna Simis is fascinated by naturally formed shapes and textures. She is intrigued by the sense of constant movement and change around us. In her abstract etchings, she strives for a symbiosis between shape, line, colour and texture. She often combines several etching plates and techniques and loves the unpredictability of the etching plate.
Erna Simis (1968, Amstelveen) grew up in Rotterdam. Painting and printmaking at the HKU University of the Arts Utrecht (1986-1990). Folkwang University of the Arts, Essen Germany (1990-1993). Bachelor Fine Art and Design in Education, Artez University of the Arts in Zwolle (2015-2017).
Affiliated with: Dutch Graphic Arts Platform (Grafiekplatform). German-Dutch Graphic Arts Network (Grafieknetwerk.eu)
This lot is kindly donated by Erna Simis.
www.ernasimis.nl
@ernasimis